Herr Scheffel
is creating the Yellowstone Comic.
Select a membership level
Park Tour
Take a look around and see exclusive "behind the scene" Stuff. A digital highfive to you! Thanks for helping us creating Yellowstone. For that you have our everlasting gratitude!
Park Visitor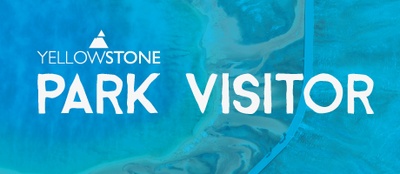 You can pet a bison or even the snow leopard.  
This tier will give you some of our extra content. You receive a extra highfive.  
Also as a thank you. You'll receive a (digital) printable Yellowstone Poster.
Park Ranger
Watch out, the Ranger's are coming! Thanks to you the Park is now a safe place.

As a "thankyou" you'll get a digital copy of my bachelor thesis "o.D.D.-other Dimensional Dynasty". This Comic is unreleased and nowhere else available.

BIG thank you!
About
What is it about?
2025. After a fraction of the Yellowstone-Supervolcano erupted, the government deported all citizens of the Midwest to the coasts regions. The evacuated states are leased to corporations. The call it the Zone.


Washington D.C., Little Texas. Noah, a Zone-refugee in his 30s is annoyed by the presidential election on TV. He leaves his apartment to sell stolen tech to his best friend Lenny. She owns a big pawnshop in the city. After Noah decided to get some food, Dogtails, really good stuff these days, he is run over by a guy who is chased by the police. What Noah doesn't know, after picking up his stuff, he unintentionally grabbed a disk from the guy. At the pawnshop Lenny takes a look at the disc. Her guess: it contains valuable information about the Zone. Instead of handing it to the resistance, an anti-government Organisation, Noah wants to sell it for a fortune. 
After telling his plan to his ex-wife on the telephone, Noah witnesses Lenny being arrested by the police. But how could this happen so fast? Is Lenny right? What informations lay on this disc?
Who is working on it?
Hi, my name is Dave and I'm one half of the team around Yellowstone. I'm a freelance illustrator living in Cologne (Germany) and I really love to create comics, nerd stuff, character drawings based on other or my comic books (
YellowStone, o.D.D. - other Dimensional Dynasty, Mercs in Space, Irgendwas mit Kunden
). As you can see I try to be as much of an illustration wizard as I can.
And then there is Phil, Web-projectmanager by day and storyteller by night. He published Roleplaying Game-scripts at the age of 25. Since 2014 he is an author of comic related essays and interviews. And after a resident in Buffalo (NY) for a year, the idea for the comic came to his mind.

So, why Patreon?
I joined Patreon to fund my work as an illustrator.
I thought that Patreon will help me and us, creating this project and it also gives me a chance to live and work as a illustrator. It offers me the chance to concentrate on drawing and creating things in my working process also it would help me to buy art supplies, pay bills and eat healthier (SORRY Pizza, but I still love you). But what is most important, it will give me
time and space
(yep, like the Doctor) to focus on bigger and better projects (I really like to draw more comics than I used to when I was still attending university).
What do you get?
Besides the Making of and first hand insights in the project, you'll get the chance to be a huge part of all this. Sometimes i need help finding the right angle, the right spot, the best format. And that is where you can help me, let me know what you want to get out of this project, help us, give us feedback, push us in the right direction.
Let us create a good comic. Nothing like the others, way better!!! BOOM, isn't that great? It is and you'll be a part of it!
And when we are good to go, maybe you'll find a way in our comic book, nothings for sure, but I let you know if there is a chance ;)    
And if you want to check out even more click on 
my page
or on 
Instagram
, 
Facebook
, 
Twitter
and 
Tumblr
and think about how you want to support me.
The park is save!
Thank you so much! Hundred dollars mean a lot to me each month.
New equipment, new supplies, better work flow! YAY!
As Thankyounote you'll get my "Call of Cthulhu" itsybitsy tiny illustrated book.
CTHULHU is calling!

1 of 4
By becoming a patron, you'll instantly unlock access to 99 exclusive posts
By becoming a patron, you'll instantly unlock access to 99 exclusive posts
Recent posts by Herr Scheffel