Kate Jonuska
is creating Yoga Music Videos
Select a membership level
LAUNCH SALE: Full access for $2 in July!
To celebrate the launching of Yoga Singles with Kate, receive a monthly, unlimited membership for only $2. You will have access to all the month's videos, for the entire month. 
Weekly Membership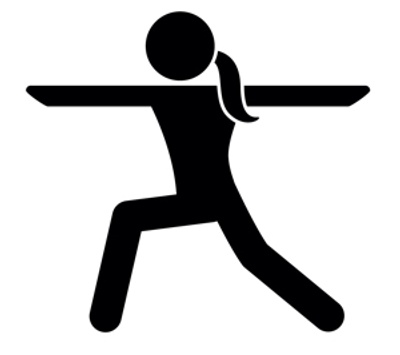 Receive access to the Yoga Singles video of the week, which is released on Fridays and runs for 9 days, at which point you lose access. (You do get two videos every weekend!)

Full Access Membership
Enjoy continued access to all the videos in the Yoga Singles with Kate growing archive, which allows you to customize your practice and create "playlist" workouts. At this level, you will also be able to ask Kate questions and be invited to occasional live events. 
About
Kate Jonuska is a writer, author and yoga teacher from Boulder, Colorado. Though she's practiced yoga for 20+ years, Kate became a certified teacher via Yoga Alliance in 2019 and began teaching publicly at Corepower Yoga in 2020 — just in time for the COVID-19 pandemic. While group yoga may be slowly returning to our lives, Kate has autoimmune arthritis and is immunosuppressed, meaning she likely won't be teaching publicly until we have a vaccine for this very infectious virus. For someone with Kate's passion for yoga, that restriction is heartbreaking as well as financially inconvenient.
However, with the support of the Patreon community, Kate hopes to continue her teaching journey online via
Yoga Singles with Kate
, her private, online yoga studio. Released weekly, Yoga Singles are yoga music videos, simple flows that allow you to drop deep into the music and your practice, which just happen to be Kate's favorite parts about practicing at home rather than in a group. You get to listen to your body and your senses rather than instructions, and simple flows can build the confidence necessary for any yogi to create a satisfying home practice.
Whether you're relatively new to yoga or a veteran like Kate, consider supporting this passionate yogi whose teaching journey has been derailed by a worldwide pandemic for as little as $5/month, or about $1/weekly video.

Who is this Kate?
Kate Jonuska is an author and yoga teacher in Boulder, CO. Pre-pandemic, Kate taught power yoga at Corepower Yoga locations as well as privately, and she plans to return when studios reopen safely. Until then, however, she's put her passion for yoga into
Yoga Singles with Kate
, a private community for music-loving yogis stocked with yoga music videos.
What are Yoga Singles?
Yoga Singles are instructive yoga videos set to popular songs. Accessible and engaging, these yoga music videos offer simple, targeted flows that can be used individually or customized into your perfect practice/playlist. Your support allows Kate to create and post a new video weekly only on Patreon, where supporters can also ask Kate for personal advice and participate in occasional live events.
Why yoga music videos?
Pop songs are short. Almost everyone can find the time to listen and move to one song — especially a song that they love — and even five minutes of yoga a day can benefit your physical, mental and emotional health. Yoga music videos are quick, simple and fun.
Pop music is accessible. When we practice with songs in your home library — or that you add to your library — once you're familiar with a flow, you can take your practice away from your screen. You could take a flow into another song or in another direction as you build confidence in your home practice.
Beat can stimulate breath. Meditation's refrain to simply "focus on your breathing" or "return to your breath" can feel intimidating and not very simple at all. The beats of music can make counting/measuring your breath easier and less stressful, perhaps making other forms of meditation more accessible.
Music is immersive. Yoga is, in part, using the strong sensory experiences of your movements and your breath to anchor you, mind and body, to the present moment and nowhere else, a.k.a. moving meditation. Yogis use physical sensations to cultivate focus. Music is simply another layer of sensory information in which you can immerse to stay present.
Music should be consciously enjoyed! How often have you heard a favorite song come on the radio, then moments later, realized you forgot to truly listen? When we are present with music, we fully savor it as an art form.
How should I use Yoga Singles?
More than once! Watch the flow at least once before you attempt to follow along and expect a new flow to take some practice. Yoga Singles are released weekly partly to encourage a daily or several-times-weekly home yoga practice. For instance, flow with a new video for one week to notice the changes in your body and your life. The next week, explore another part of the mat and repeat, building confidence and health one song at a time. Should you choose to access the library of Yoga Singles in addition to the weekly video, you can begin to combine videos into personalized flows or choose whichever single song suits your mood that day. Each weekly video will be announced on Patreon and via an email newsletter where Kate will outline the week's flow, give pose advice and offer possible modifications. These notes will also be included with each video in the Yoga Single library. Kate also answers questions from members in the newsletters and on the Patreon site.
Can anyone do Yoga Singles?
Yes and no. If this is your very first time practicing yoga or if you have specific physical limitations, please first choose a program for beginners online or seek out more personal instruction from a yoga teacher in a smaller setting. However, if you can tell a Down Dog from a Warrior 2, Yoga Singles is accessible to you. Granted, some weekly videos will be yin/stretching flows and others will be strength-building when you may want only one of those in your life. Some flows require warm-up or offer level-ups that are not right for every yogi. But in general, Yoga Singles are accessible to budding yogis and advanced practitioners alike.
How do I get started?
Yoga Singles with Kate will launch in its beta phase in July, 2020. Stay tuned here for more information!
Recent posts by Kate Jonuska