Yonilicious
is creating uncensored sex-ed, sensual inspiration & dance tutorials.
Select a membership level
LOVE TOKENS
Thank you for your support! Enjoy a breast massage instructional video on me.
This video is made for both men and women <3

This appreciation energy coming my way from you creates abundance and gratitude in my soul. 

This tier is for those of you who want to see me supported in the work that I do. You may have experienced how my work can be life-changing and want this to continue for others.

Or, you are yet to experience how powerful this work can be and want to get more involved. 

Or, you are supportive of me and my medicine and sexuality work in general. 

Either way, I am truly grateful. It may not seem like much, but it truly makes a difference.

With this tier you will receive the breast massage video, plus access to one uncensored pic with uncensored content a month <3
There is also as little gift in the making to be released in July or August that will be extra special for the female bodied patrons. 

VIRGIN PERSOPHONE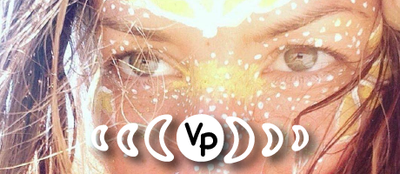 Uncensored pictures and information for the sexuality novices and experts. Monthly shoutouts for those interested!

Uncensored content
You will have access to all the posts that I dream up that are too hot for insta! All of those posts and pics and write-ups that I get shadow-banned for will be posted here. I will also be sharing all of the posts that I have stopped myself from writing! It is free reign! No more censoring. 
You will get it all! While in tier one there is one pic a month, in this tier you receive one a week MINIMUM. 

PLUS
I will also offer one monthly shoutout in my instagram stories (now with over 20k followers) for all womben's health, sexuality and/or womben's wisdom educator accounts that are in alignment with my work. Please send me a DM to let me know if this interested you. 

Who this tier is for
This tier is perfect for anyone that has a thirst for knowledge and wants to learn more from me than I can share on other platforms. Whether you are learning more for your own personal benefit or want to up-skill in your own work as a womben's wisdom or sex educator, this is a great option for you. 

This tier is also a really great option for those of you who have just started in the womben's health, wisdom and/or sexuality world and would like to get yourself out there a little more with really affordable advertisement through the Yonilicious instagram page. 

THE TEMPTRESS
Uncensored videos PLUS live monthly interactive video calls on sexuality education with fun and saucy topics. 

One monthly live 15 min video call where I will focus on one topic of sexuality, as well as answer all of your sex-ed/sex coaching/space holding/womben's wisdom questions (in a group call). 
These calls are shared at random times depending on when it feels right for me so stay tuned!

Examples of SEX/SEX-ED Topics:
Orgasmic breathwork
Fantasy and role play 
Boundaries and agreements 
Lubrication 
Hormones
Kink and fetishes
Sex Coaching 

Examples of Womben's Wisdom Topics 
Menstrual cycles 
Feminine embodiment 
Sensuality 
Space holding 

Who this tier is for
This tier is great for those of you who would like to either interact with me in person to expand your knowledge on your own/your partner's sexuality
OR to up-skill in your own business. 

It is also great for anyone wanting uncensored videos of sensual content <3 which can be used for inspiration or erotica.  One videos will be shared per week. 

With this tier you also have access to all tiers below. 

About
I am a womben's pelvic health and sexual wellbeing practitioner with a passion to help women understand their bodies more deeply and love their genital anatomy.

I am also passionate about empowering both men and womben in their sexuality through education and exploration.

Unfortunately my work is more than often censored on social media. Therefore I am creating this account to share content censored elsewhere. Patreon is a great place for this as not only am I free to share whatever I like, I am able to gain more support from my audience than currently available in other social media platforms. Therefore, on this platform I will be sharing video content as well as saucy sex-ed that will go much more in-depth than I can anywhere else.

Some of the things that will be available as an exchange for my patron's support:
Sexually explicit content in the form of videos and text
Educational books
Courses and programs

I am so excited to share with you all! And am so grateful for any support you give me and my work.
Blessings in gratitude,
Kristin x
By becoming a patron, you'll instantly unlock access to 48 exclusive posts
By becoming a patron, you'll instantly unlock access to 48 exclusive posts
Recent posts by Yonilicious