YummyTiger Gaming
is creating Adult Video Games
Select a membership level
Just Peekin'
Just Peekin' - These supporters are interested enough to pledge some money. Hopefully, they like what they see! Members at this tier will have access to the activity feed, including any Patreon exclusive teasers.
Access to the activity feed
Access to upcoming release teasers
Includes Discord benefits
Work-in-progress updates (digital)
The Curious
The Curious - These supporters are curious to see what comes next! Members of this tier have access to the activity feed and teasers. In addition, members at this tier will be able to participate in any game content polls or Patreon brainstorm postings!
Access to the activity feed
Access to upcoming release teasers
Participate in game content polls and brainstorms
Includes Discord benefits
The Worker Bees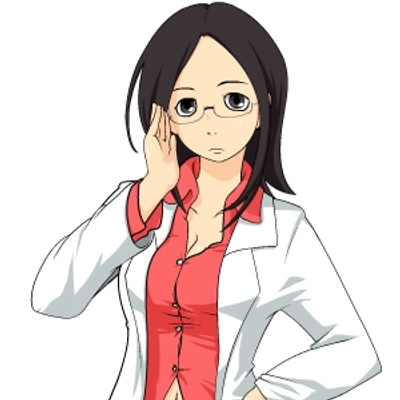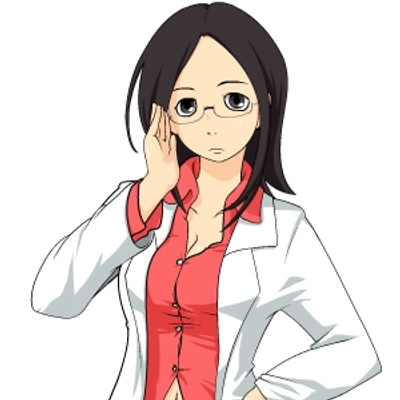 The Worker Bees - The Blue Collar Members who drive this whole enterprise forward. Your hard work will be rewarded with access to the activity feed, access to upcoming release teasers, be able to participate in all game content polls, and access to all
beta
releases.
Access to the activity feed
Access to upcoming release teasers
Participate in game content polls and brainstorms
Access to all Beta releases
Access to Beta-related Discord channels
Includes Discord benefits
$4,784
per Major game update
About YummyTiger Gaming
Welcome to YummyTiger Gaming!
First and foremost, thank you for your interest in my Patreon campaign. This page is a one-stop shop for all that YummyTiger Gaming has to offer. Here you can find public links to any of my games or translations. If you decide to donate, you'll be rewarded with access to beta versions when they become available, patron-only voting and brainstorming, and upcoming release teasers.

Please note that this is NOT a monthly campaign! Patrons will only be charged when a new release is eminent. (See below for more information)


Who is YummyTiger?
I'm just a wannabe game designer who decided to take the plunge. I never expected this little endeavor to gain much support, but am beyond humbled that it has. Building my own game has not been without its pitfalls (as my longtime patrons will tell you), but I'm dedicated to improving and delivering a quality game. There is nothing I look forward to more than you all enjoying my creations, and I sincerely hope you do!
Should you pledge?
Pledges are one way to show that you like and appreciate my work. YummyTiger Gaming's creations are currently free. This is possible because of the many people who have pledged their support. Through your funding, I've been able to transition to work full time on building you the best possible game.
Thank you!
--How "Per Release" Pledging works--
Unlike many Patreon campaigns, YummyTiger Gaming uses a "per release" model. This means
you will not
be charged every month regardless of content released. Instead, when a release reaches pre-release testing, a
pledged post
 will be created. That post will announce the expected release date and will set your account to be charged at the beginning of the next month. You may notice that in this system, you are charged
before
 the game is released. As such, YummyTiger Gaming will always offer
a full refund of your last pledge
if you determine the release was not up to the quality you expect. Just message me and I will start the refund process. The control is always in your hands!
Additionally, not all releases will constitute a new charge. Patrons will only be charged for "major content updates." A major update will contain new game sequences, new artwork, and should give patrons at least a few hours of gameplay (in short, these should not be minor patches). I take your support very seriously, and I only want to get paid if I've provided you with an experience worth paying for!
PROJECTS IN DEVELOPMENT:
Aylia's Story is a tale of redemption. In the game, you follow Aylia as she seeks to restore herself in the eyes of the Divines her people once betrayed. Accompanied by an oft troublesome goblin companion named Bogwort, her journey will surely be the stuff of legend!


Game Features:
A multi-chapter, dynamic RPG experience. The player's decisions impact the story, the world, and Aylia's progression in a multitude of ways.
A highly customized battle system! Aylia's Story features a battle system that has been designed to eliminate many of the tedious aspects of RPG Maker combat and enhance the game's overall purpose. During her adventures, Aylia will also learn that not all battles are won through force along. She'll learn the powers in using her wiles to "distract and conquer," and she'll discover the many dangers involved in facing lustful enemies! 
LOOT! Aylia's Story will feature multiple, fully integrated outfits. Few things are more exciting in RPG games than finding new loot. In Aylia's Story, new adventure gear will result in unique standing portraits, unique battle interactions, and unique encounters! Happy hunting.
Rivals! It may come as a shock, but Aylia is not the only heroine in the game. One fatal flaw in many games is that choosing the best path generally results in few "adult" encounters. To alleviate this issue, Aylia's Story boasts a full featured rival system. Aylia will interact and compete with these rivals, and if you manage to escape the many treacherous pitfalls, odds are one of the rivals will not be so lucky.
Project Releases:
Public Release -- None available currently.

Download link:
Patron Release -- MV v0.10 coming June 5th.
Patreon Release Post:
COMPLETED PROJECTS:
Project Category
: 3rd Party Translation & Modification
Original Developer
: Milk Seeki
Summary
: Hunter's Quest follows a rookie "Hunter" as she saves the world from the awakening of a great demon. You'll follow Aina as she passes her Hunter's Guild exam, takes on her first Hunter contracts, and potentially foils a plot to revive a great demon.
Project Features:
A complete, edited translation of the original story.
Multiple endings based on your choices throughout the game!
Improvement to the very limited exposure mechanic in the original game. In the original game, the heroine is able to remove her bikini as she walks around town, leaving her breasts perilously close to being exposed. Unfortunately, doing this has no real impact on the world around her. That's now been changed!

Many minor events added which address Aina's attire. All minor events are non-plot related and do not alter the original story.
New artwork which closely mimics the original artwork.
Current Translation Release
-- version 1.0.3 (released July 2016)
Please Note
: You MUST purchase the original game, the translation download DOES NOT contain the original game files and will not work without the original game.
Translation Download:
Removed due to release of official translation on DLSite
CONCLUDING COMMENTS:
Thank you for visiting my Patreon campaign! I truly hope you've enjoyed these creations, and I hope to provide new and exciting adventures for years to come. Even if you do not decide to pledge, please do not hesitate to send me feedback here or on one of the public forums discussing these games (ULMF, Hongfire, Legend of Krystal, etc.). I thrive on feedback and will do my best to answer any comments or questions.
Thank you so much!
YummyTiger
$4,784.40 of $5,000
per Major game update
This would be a significant achievement for me. To bring in $5,000.00 per content update would mean I could feasibly work on the game full time. I would love you guys to death for making such a dream come true!

Goal Status: Awaiting release and pledge collection.
5 of 8
Become a patron to
Unlock 126 exclusive posts
Connect via private message
Recent posts by YummyTiger Gaming
How it works
Get started in 2 minutes