Rick Denzien & Debra Lee - Zero Emission Musicians
is creating Music & Educational Programs to stop & reverse Climate Change
Select a membership level
Get exclusive patron-only merch
Eco-Fan - Be Our Patron
ZEM - Eco-Fan - Be Our Patron
Thanks for your support. 
Help us fight climate change. Patrons can help reach a critical mass to ensure that future generations have a sustainable and healthy world.
Access to a feed of patron only content packed with information
Helps you make practical changes to beat climate change!
Eco-Rocker - Make It Loud
ZEM - Eco-Rocker - Make It Loud
Thanks for your support.
Help us fight climate change with entertaining programs on renewable energy that you won't find reported in the mainstream media. Knowledge is power. Patrons help to reach a critical mass to ensure that future generations have a sustainable and healthy world.
Access to extended "Special Reports" and interviews to help you make informed choices and "be in the know".
Early access to songs and EPs
Plus previous rewards
Eco-Badass - Extreme Change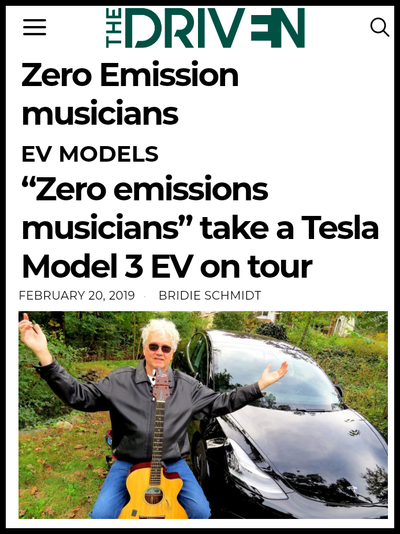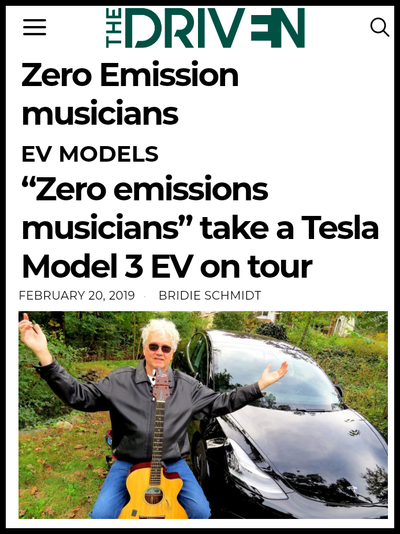 ZEM - Eco-Badass - Extreme Change
Thanks for your support.
Get serious about taking proactive steps to achieve zero emission at home and work. It's like a crash course in reducing all carbon and methane emissions with practical, money saving information you won't find anywhere else in one place.
Access to exclusive "How to" Zero Emission tips that can save THOUSANDS of dollars on home and business renewable-energy installations and EV purchases / charge station installation with expert DIY advice, research, and experience.
Plus all previous rewards 
About Rick Denzien & Debra Lee - Zero Emission Musicians
Zero Emission Musicians Rick Denzien and partner Debra Lee are dedicated to taking practical action to stop global warming and helping others do the same.
As a patreon, you're making a commitment to humanity, taking a step to kick climate change (habit) in the butt, out of a sincere heart and spiritual desire to make changes for the well-being of future generations and a sustainable life on Mother Earth.
Your Patronage supports our grassroots efforts that includes:
Entertaining and educational online programming with practical advice and instruction for practical, economic living and well-being
Zero Emission Music School and production facility that serves hundreds of students a year with music and sustainable living classes and events
Dialogue in on an online community for sharing creative solutions

Patrons receive Exclusive content –
Amazing music and other entertainment programs
Practical do-it-yourself instruction, expertise and consultation that you won't find any other place
Insight from credible sources and experts for making informed, intelligent choices

Pertinent topics include:
music
science and the environment,
economic – saving money
what's going on in the stock market with sustainables – divesting
grid news
latest in EV automotive and battery technology
clean energy technology and business,
health and diet
Patrons also receive giveaways, access to concerts and other events, deep discounts on products, promotions, services; and opportunities for being featured in our programs.
Join us today. It's an easy way to make a difference for the well-being of the planet.
Reaching this goal is super important because we have so many things to share with the community to eliminate Carbon and Methane use.   I am a DIY guy, so I build pretty much everything myself - keeps expenses very low.  This will go a long way in getting my projects finished.  I have all the means of production, and the clean energy to create.  This the the studio I built with my own hands so I had a space to create:
My Studio
I just finished re-roofing the studio with shingles made from recycled tires and plastic bottles.  While doing the roof,  proper solar racking was built in so over the last 3 years we have generated 22 million watt hours of power! Running on the sun.

We also import wind power through  Clean Choice Energy awesome! 
I drive a 100% Electric Vehicle and started a Facebook group called Zero Emission Musicians. 

Speaking at Temple University's Business School for the MBA students we also put on an EV display right across from Philadelphia City Hall.  So I sang and presented a case for Zero Emissions at home and at work.   We have been Zero Carbon and Zero Methane since 2013 and 2014.  
1 of 1
Become a patron to
Unlock 25 exclusive posts
Connect via private message
Recent posts by Rick Denzien & Debra Lee - Zero Emission Musicians
How it works
Get started in 2 minutes