Will Sutton—Zandoria Studios
is creating Art, Comics, 3Dprintable sculptures, miniatures and terrain!
Select a membership level
Fan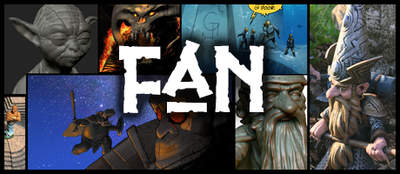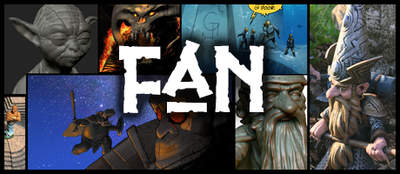 As a Fan of my work, you have my most heartfelt appreciation. Some of my most generous patrons are members of this Tier! Though pledges at this tier start at $1, you can pledge any amount... This is what Patreon is all about--a way for fans to join together to support the artists they love, so that they can continue to create!
As a member of this tier, you have access to polls, videos, tutorials, comics, work-in-progress and other behind-the-scenes that I post each month!


ComiX Supporter
When I started this Patreon, my focus was just on trying to work on my graphic novel, The Scroll of TAR.  Your support at this level will help me finish it!
Not only will you be able to see the work as it is completed, ComiX Supporters have Access to the Comix folder on Dropbox! The finished parts of my Graphic Novel, my Sketchbook, and other 2D printed works are ALL available as downloadable .PDF files.
You will have access to posts, videos, polls, behind-the scenes and works-in-progress and my gratitude for making all of this possible.

Adventurer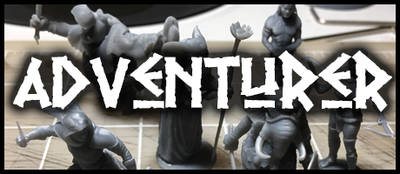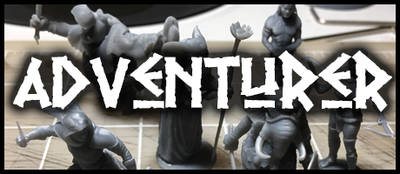 The many Adventurers in this Tier supported me when I only had a few models available for 3dprinting. They took a chance on me, and helped me keep the lights on in this very competitive niche--And I am extremely grateful for that support!
Adventurers have their own 3dprinters for making minis and figurines. They have Access to the Patreon DropBox folder, which includes the entire Back catalog of miniatures and terrain, including PuzzleLock (For personal use only*). No need to download everything each month, or pay to store it--it is all available!
Adventurers also get all posts, polls,comics, videos, tutorials, etc.,

* You may download and print miniatures and terrain as long as you are a patron at this tier.

About Will Sutton—Zandoria Studios
I am creating Miniatures and Terrain for 28mm scale tabletop games like
Dungeons & Dragons
or
Pathfinder
.  Join
Zandoria Studios
Patreon for access to my entire catalog of 3Dprintable content! No more fear of missing out, or worrying about getting everything downloaded before the end of the month--EVERYTHING is available!
When you join the
Patreon
, you get access to over 30 years worth of content--
Comix
,
Animation
, and of course
3Dprintable
Models
and
Miniatures
through a DropBox link that is published every month.
Every month I am creating
NEW
models--both miniatures and terrain for tabletop games--My goal is to create a whole world of creatures and characters that can be used for play or display! I would like to publish a whole setting or bestiary with my own interpretation of fantasy races, creatures, and monsters!--your Patronage is what is making it possible!
You will also have behind-the-scenes access to what I am working on, and will be a part of a small community of fans who together are helping me to create my art. Whatever I'm working on, I  post to the Patreon page, so that you can give input and take part in the creative process.
The
Catalog
of Miniatures and Terrain is OVER
5 Gigabytes
of Data!
The DropBox folder contains ALL of my
PuzzleLock 3Dprintable terrain
! No clips, no magnets--it connects like a jigsaw puzzle!
And there is also Sketchbooks, Comics, work-in-progress, videos--and
NEW Models
every month!
I appreciate your support and your feedback!
Thanks,
Will
copyright ©2021 Will Sutton.
For personal 3D printer use only. Patron license to download and 3DPrint Files is for active patrons only. Files may not be shared, remixed, or redistributed.
May not be reproduced by other means such as molding and casting without written license. All rights reserved.

I would like to reach 100 true fans, which would enable me to create full-time!

1 of 1
By becoming a patron, you'll instantly unlock access to 51 exclusive posts
By becoming a patron, you'll instantly unlock access to 51 exclusive posts
Recent posts by Will Sutton—Zandoria Studios
How it works
Get started in 2 minutes