2174 AD. Five years ago, a shipwrecked cosmonaut from the exploratory mission Novy Mir documented the flora of an unknown planet in quadrant NQ3 while waiting for a rescue team. Her notes and drawings were found inside a charred capsule adrift in the Arctic Ocean. The scientific community, awed by what she discovered, has been attempting to decode her jumbled words and complex diagrams ever since.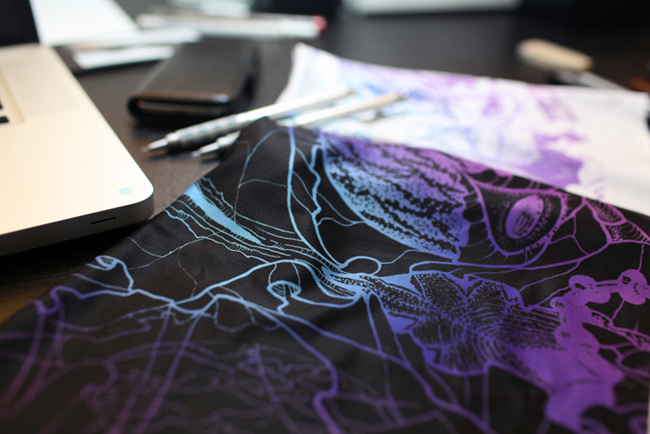 The cosmonaut's specimen-documentation took on many forms. From sketches to sculpture, she used whatever materials had survived the crash. Reconstruction is ongoing in laboratories worldwide.
Alien Botany
is an ongoing concept series of hyper-detailed drawings, fine art prints, and capsule fashion collections, with the long-term goal of a coffee table book and an exhibition featuring large models in an Alien Botany garden. I have all these ideas bubbling in my imagination and finally, after years of spreading myself too thin between too many projects (as the hulking bio column on the left demonstrates), I have the time to devote to an expansive art project.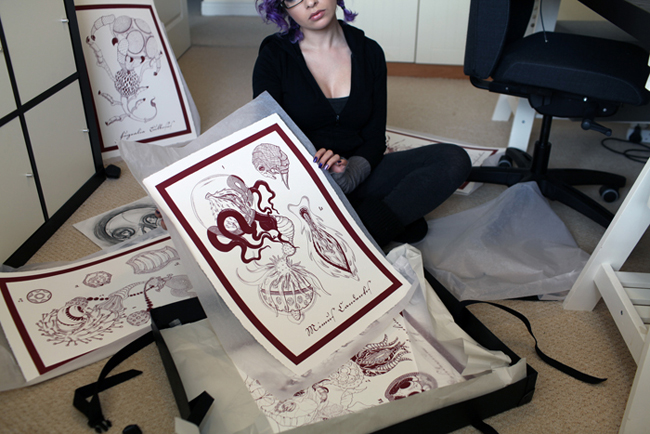 My portfolio website, complete with all
Alien Botany
progress and other art-centric updates, can be found at
ZoeticaEbb.com
. I also have a long-running blog, 
Biorequiem.com
. This is where, in addition to my artwork, I share my photography, writing, style, and crunchy tidbits of culture. I used to be a more frequent blogger, but, as with my artwork, time constraints have been keeping me from making this the lively port of information and inspiration it could be. I'd love to blog regularly, but continue to run into the same dilemma – finite time. I run out of it because I freelance to make money – a distraction which I would like to reduce.
How do per-creation payments work?
Funds arecollectedonly when I finish a new drawing, or complete a different type of project – a photos series, blog post, fashion release, and so on.
Can I really afford to be a patron?
Yes! You have the option to fix a monthly payment limit in your
account settings
. You will not go over this limit unless you change your preferences, so pledge with total confidence.
The thing about Patreon I respond to the most (besides the obvious benefit of getting to do what I love) is the idea of cultivating a circle of allies-in-vision. It's part old-school patronage we can actually afford and part art coven, with a secret blog, special stuff, tangible snail mail and occasional face time. It's mutual motivation and encouragement and a moonlit harbor in the murky fog of creative seclusion. I'm delighted by all of it and hope you'll join me on this adventure!