OHKO
is creating YouTube content for you
Select a membership level
Villager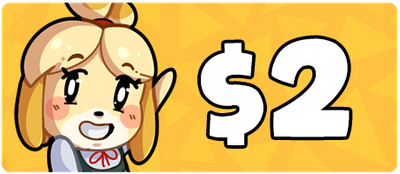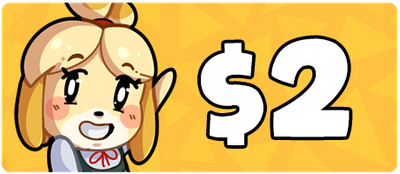 Thank you very much for the pledge! I hope you enjoy what I have to offer!
DISCORD ACCESS - Get into private channels within my public Discord server, I use the server quite often, so use it to hang with me, ask questions, or whatever you like!
EARLY VIDEO ACCESS - Get to see any upcoming videos a day before they're uploaded and live on YouTube!
BEHIND THE SCENES - Take a look at things I'm doing during video production such as scripts, assets, scrapped ideas, clips, etc. Also, potentially give your own input and feedback!
Includes Discord benefits
Citizen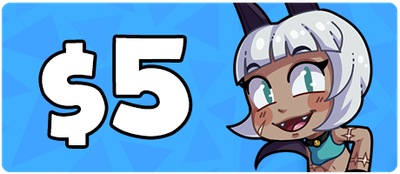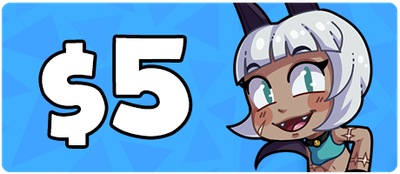 Thank you so much for wanting to go above the normal pledge, I'll try to make it worth your while! 
VIDEO ENDCARD - Patrons will be given a special thank you at the end of videos! (This will update monthly)
GAME NIGHTS - On occasion I will be playing games with patrons in a voice call whether it be an MMO, Smash, or something else!

(Previous tier also included)
Includes Discord benefits
About OHKO
     Hey ther
e, name's Drew! I create videos on topics I find interesting, and feel I should share my experience or opinion on. As of right now my channel is widely focused on content for the Super Smash Bros. Ultimate community, and I like to pick and choose from my own basket of topics or ideas to cover. Alongside this, I also do occasional game-play oriented content and try my best to make you smile with it!
     I like to keep a balance of logical and entertaining aspects in videos, and keep that in mind throughout each one as I'm creating it from the script to the final rendition. Sometimes I will go from analyzing a niche topic with smooth transitions, to just having a good time with what I'm doing. As time goes on I'll try my best to do nothing but improve the quality of what I make, I am very passionate about what I do, and bringing my viewers only the best I can offer. 
     You can see some examples of niche topics like
the idea of color customization in Smash Bros
, something a bit more crazy like
drawing Smash characters in Microsoft Paint
, or hear my general thoughts and opinions on certain topics like
Piranha Plant in Smash Bros
. There's also general game-play videos occasionally such as
my day 1 Smash Ultimate journey
, and
a montage using Isabelle's fishing rod
.
When do you release videos?
     I aim to release my videos weekly, anywhere between 5-10 days after the last! Although, releasing is dependent on the topic at hand, sometimes things take longer than others. Either way I will try my best to ensure it is the best quality I can provide!
     I am very passionate about what I do, and I want to be able to take more time to make my creations even more entertaining for you to enjoy. I wish to grow my channel and brand into something more and something I can consistently rely on; Patreon gives me a chance to make that happen. I am currently a college student, and as of right now creating videos is my primary source of income. YouTube can be useful monetarily but it can also be unreliable at times, so if I am able to feel just a bit more secure I can dedicate more time to it.
My income comes through as follows:
YouTube Ad Revenue

- This is the main source of everything, while substantial, it can also be unpredictable and unreliable depending on the current standings of the platform.

Twitch Subscribers and Donations

- With the addition of Patreon I plan to become far more active with live streaming to try my best to connect and communicate with my audience outside of the YouTube video player, if Patreon does not work for you there's always the option of Twitch Prime or simply being around!

More -

As time goes on I will be providing more for you all, while I can't make promises right now, I will try my best to make it worth it for you! This will range from potential merchandise, giveaways for Twitch subscribers and Patrons, things of the sort.
My overall goal with Patreon is to be given a greater chance at giving you the best content I can make! I want to use this platform in an attempt to give back to all the people who have chosen to support me and give me their trust, while simultaneously doing everything I can to provide the quality content they deserve. If you choose to pledge, thank you, the tiers are located on this page along with their respective rewards (I will try my best to make it worthwhile for you)!
Become a patron to
Unlock 27 exclusive posts
Connect via private message
How it works
Get started in 2 minutes