Aavak
is creating Let's Play videos & Live Streams!
Select a membership level
Adopt an Aavak!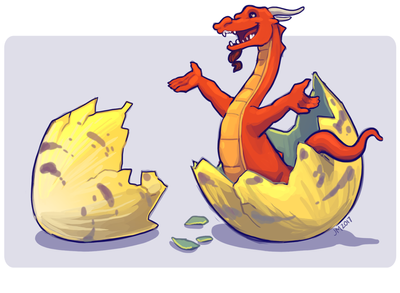 For the nominal amount of $1 a month, you can adopt your very own Aavak and help support his continued adventures on YouTube, Twitch, and beyond!
All Patreon supporters receive:
Access to Patreon only posts (behind the scenes info on upcoming & ongoing series, changes to the channel, etc)
A dapper title, colour, and access to a super secret room on the Dapper Dell Discord server!
And of course, Aavak's heartfelt gratitude!
Includes Discord benefits
Trip to the Tea Room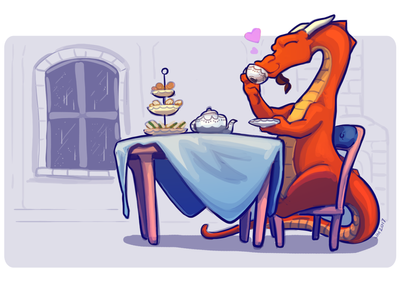 For a mere
tree fiddy
, not only are you adopting an Aavak but you'll also get a
warm feeling
from knowing you've gone that little bit further and arranged for a trip to a fancy Tea room once a month (... or coffee house, because life gets a little boring without a visit from
Dark Aavak
every now and then!) 
Includes all rewards from previous tiers!
Includes Discord benefits
Night on the Couch!
For the price of a Netflix subscription you will get a
fuzzy feeling
from knowing you have ensured that Aavak will be able to relax after a hard day's work by curling up on his couch to watch his favourite shows (Rick & Morty, and Stranger Things), or even take a trip to the Cinema now and then!
Includes all rewards from previous tiers!
Includes Discord benefits
About
Greetings! I'm Aavak, a Welsh gamer with a fondness for tea, animals and story-telling, and for the last four years I've been creating Let's Play videos and live-streams, on 
YouTube
, and 
Twitch
.
When I started this grand adventure, it was a small hobby that I used to fill a social-gap in my life, having recently moved from Wales to Scotland to pursue a Natural & Artificial Intelligence degree.
Back then, I could never have imagined that my channel would grow beyond a few hundred viewers, much less become large enough to feasibly be a source of income, and develop into a career! But after two years, I eventually found myself at a crossroads, where I had to choose between continuing to put effort into my YouTube channel and the growing community that had sprung up around it, and finishing my studies.
Obviously, I chose YouTube, and have been a full time creator ever since!
As exciting as the YouTube industry is, it can be very volatile. While YouTube ad revenue has seen a decline over the last few years, recent events (
such as the amusingly named 'Adpocalypse' of 2017
) have really highlighted just how fragile this developing ecosystem can be. And how quickly the fortunes of creators can change, no matter how much effort they put into their work.
While there are never any guarantees, Patreon would offer me a more predictable monthly income; a baseline that would insulate me from the more volatile aspects of the industry. This would allow me to take more risks on niche content and experiment with different styles of videos, as well as branching out into new genres. Not to mention being able to dedicate more time to events, such as community game-nights and social hang outs!
Finally, as my channel has grown I am ever aware that it is as much a product of good fortune as it is the effort I put into my work. Your support would allow me to pay that fortune forward by investing in other creators and professionals, such as video editors and artists (
like the wonderful @kayandp who I commissioned to create all of the art on this page!
) which would free me from some of the behind the scenes work involved in making videos, allowing me to focus on creating even more content for you to enjoy!
Finally, I want to take a moment to say thank you for checking out this page, and if you've read this far... well done! I could never have imagined four years ago that one day I would be working for myself, making a living doing something I love. It's an enormously humbling experience, and a great privilege to be invited into your homes and your lives as a guest, an entertainer, and sometimes even as a friend.
Please know that your support is enormously appreciated, whether it be as a backer on Patreon, posting comments or likes on my videos, or just by watching them and sharing this journey with me!
So, thank you!
... and as always,
do take care
:)
Become a patron to
Unlock 19 exclusive posts
Connect via private message