Abbie Emmons
is creating life-changing writing videos for you
Select a membership level
No Distractions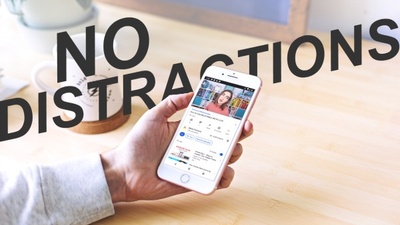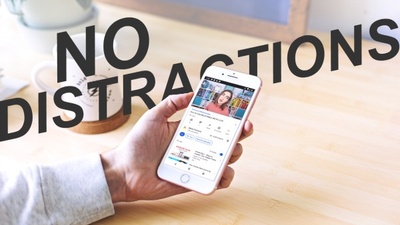 Keep my videos sponsorship-free. 
Support the content I'm making on YouTube
Access to my extensive resource hub of printables and templates
Access to all Patron-only blog posts + behind-the-scenes stuff
Inner Circle Facebook Group + #AskAbbie
Exclusive access to my private Facebook group
Where you can chat with me + participate in livestreams + ask me questions for the #AskAbbie show
Access to my extensive resource hub of printables and templates
Access to all Patron-only blog posts + behind-the-scenes stuff
The VIP Podcast
Every month, I answer ALL your specific story questions in an one-on-one Q&A podcast 
Exclusive access to my private Facebook group
Where you can chat with me + participate in livestreams + ask me questions for the #AskAbbie show
Access to my extensive resource hub of printables and templates
Access to all Patron-only blog posts + behind-the-scenes stuff
About Abbie Emmons
^ WATCH THIS VIDEO TO SEE WHAT I HAVE FOR YOU ^
I never liked writing advice.
Why?
Because when you listen to someone tell you how to write a story, they're really just telling you how
they
write a story.
But how do you know what they're saying is true?
How can you trust them?
Even if they're a bestselling author, how can you
know
what they're saying is true about story?
I'm a person who needs proof, evidence,
science
in order for something to click with me.
Which is why on this channel, we don't talk about the theories of storytelling.
We talk about the
science –
the psychology – of storytelling.
How the human brain actually responds to well-told stories.
What captures our attention, holds our attention, and shakes us to our core.
The secret ingredients that go into this recipe of "a perfect story".
Let me ask you a question:
Why does your story matter?
It's okay if you're blanking right now... most writers don't know how to answer this question.
And if you don't know either, you're in the right place.
My name is Abbie and I don't just teach you how to write.
I teach you how to make your story matter.
To you
To your characters
To your readers
And most importantly, to the world.
And now, with Patreon, I can go beyond videos and give you even more.
So let me show you what I've created for you.
First, tier one:
No distractions.

Ever notice how my channel is sponsorship free? I keep it that way for the same reason I keep my videos to-the-point: because your time is valuable, and I don't want to waste it. So if you appreciate the videos I'm making and want to support me, this is the virtual tip jar. Basically, it buys me a cup of tea every month. (AWESOME.) PLUS as a way of saying THANK YOU, I'm going to give you access to my extensive resource hub of printables, templates, and checklists. All the goodies I give out on my channel– you get the master key to all of them.
Next level up, tier two: Join my
Inner Circle Facebook Group.
I'm going to give you exclusive access to my private writers-only patrons-only Facebook group.
This is where I personally hang out
with the WritersLife Wednesday community. It's also the place to ask questions for my #AskAbbie show on YouTube. On the FB group we connect, share, and explore writing together — and plot to take over the world. (This is also where I do livestreams!) And, in addition, you'll get access to my extensive resource hub of printables, templates, and checklists.
And the top tier is
The VIP Podcast.
Every month, I answer YOUR questions in an exclusive Q&A podcast. It's kind of like me and you sitting down in a coffee shop and talking specifically about
your
story. And at this level you'll also get access to my Inner Circle Facebook group + livestreams + resource hub of printables, templates, and checklists.
I put a lot of time and energy into making HIGH-QUALITY resources for my patrons, because like I said before: my heart's desire is to help YOU get excited and confident about your writing.
The Patreon community is the best way to not only support what I'm doing on YouTube, but also connect personally with me and get better guidance on
your
story.
You don't want to miss out on this! We're taking it to the next level and I'm SO EXCITED to bring you deeper into this thing so that you can reach and surpass your potential as a writer.
I'll see you in the Patreon community.
rock on,
Abbie
When I reach 500 patrons, I will release an all-new, power-packed, science-based writing podcast, which will be comprised of inspiring interviews with successful authors AND eye-opening solo shows where I will deep-dive into the essentials of storytelling – always showing you the science behind why it works...and how to make your story matter.
1 of 1
By becoming a patron, you'll instantly unlock access to 55 exclusive posts
By becoming a patron, you'll instantly unlock access to 55 exclusive posts
Recent posts by Abbie Emmons
How it works
Get started in 2 minutes