Hi there! My name is Martin Abel, I am an independent artist creating pinups, fantasy art and working in comics/gaming.
Chances are if you are here looking at my page, you most likely already follow on facebook or instagram. Which is fantastic! But when you become one of my Patrons not only do you get some exclusively awesome rewards, but you are helping me to continue to make art and work on my passion projects.
How do you support and what do you get?
We have made the rewards really simple.
___________________________________________________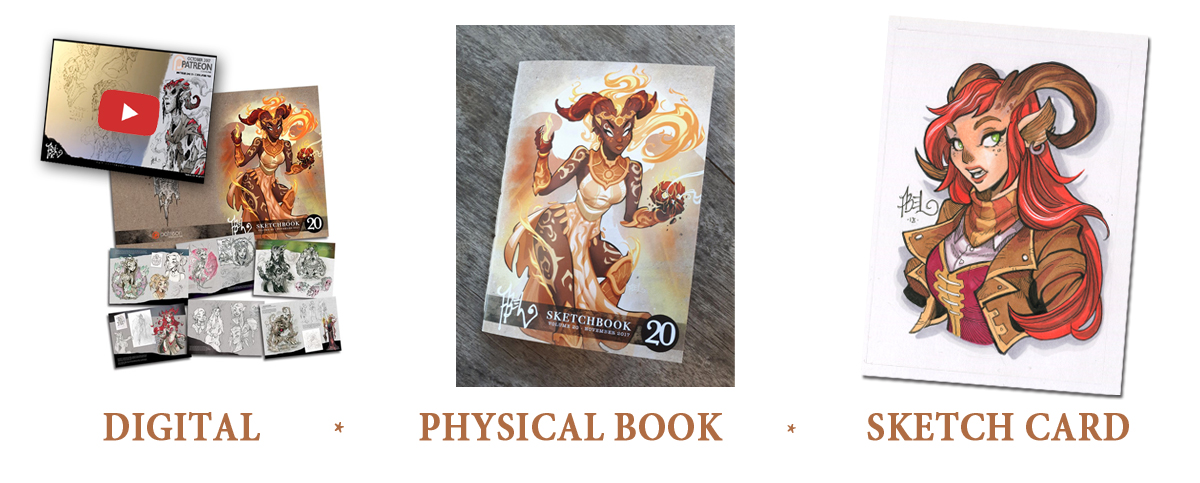 (pick one and subscribe - It's that easy)
_______________________________________
____________
These 3 levels are just the reward guidelines. Don't forget that you can manually nominate what dollar amount you want to support. You can give $1 a month and share this page and our posts around with your friends, OR you can give $100 and get a sketchcard. It all helps.
It really is amazing over the past 2 years of patreon, just how often, the support given here is the ONLY reason there is food on our table to eat and wood in the shed to light the fireplace to keep us warm. And it is for that, to everyone past, present and future. I thank you from the very deepest parts of my heart.
Marty J. Abel
Just for becoming one of our Patrons you will receive these awesome extras:
 • Get access to 2 months of rewards instantly
 • Selected
original artwork
will be available to purchase ONLY to Patrons
 • Instantly get a -
25% off PRINTS discount code
to use on our online store as much as you like (just remember to write it down from the Thank you for subscribing page.)
Thanks for reading and if you have any questions please shoot us a message! 
How does Patreon work and what exactly is it?
Patreon is similar to kickstarter. However instead of pledging one single project, you will be supporting an artist or musician by an on going subscription. Kind of like busking over the internet.
By supporting someone each month with as little as $1 you are helping them continue creating! As a reward for your support you typically receive (depending on the busker) digital content or products.
What currency are your rewards in and can I still be a Patron if I am from another country?
All rewards are in US Dollars. You can be a Patron from anywhere in the world with any currency, there is no extra costs. Patreon takes care of everything and then we are creators cover the processing and conversion fees. 
When will I get charged and how often will I be charged?
We have set up our page for monthly subscriptions, you will be charged on the 1st of every month and the digital reward is out within the week to download. Typically via a download link on the page here. 
You will never be charged more then once within the month and you can change your reward option at anytime. So if you want to drop down to $1 for a while, by all means you can.