Nikita T. Mitchell
is creating Above the Bottom Line
Select a membership level
Minimum Wage
At this level you're contributing to one hour of my work at the current federal minimum wage in the US. You will receive: 
Access to all patron-only posts so you can ask questions and engage in discussions
Access to behind the scenes posts that provide more context to each week's newsletter and reflections from events I'm attending and books I'm reading
Exclusive invitations to patron-only Google Hangouts and topic-specific focus groups where you can share your feedback on ideas 
Living Wage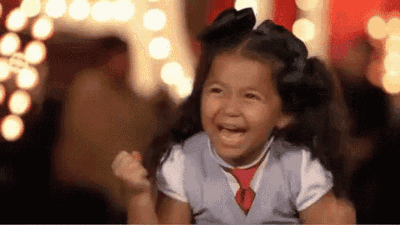 At this level you're contributing to one hour of my work at the $15 "living wage" that workers fought for and won in cities across the US. You will receive: 
ALL the rewards above
A personalized thank you note via snail mail 
Your name listed among supporters on the website and in the newsletter. (You can opt out by messaging me.) 
Access to patron exclusive 1:1 meetings 
CEO Pay
Limited (4 remaining)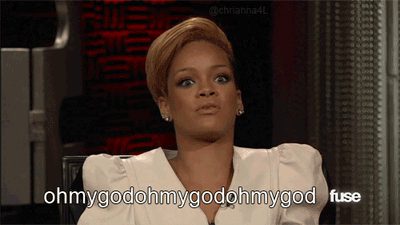 At this level you'll be contributing to one hour of my work at less than 1% of the average Fortune 500 CEO's hourly rate equivalent. WOW, right?? You will receive: 
ALL the rewards above 
A THANK YOU phone call, where you can ask me anything you want to know about ABL 
Executive Producer credit for Season 1 of the upcoming ABL podcast (Ask me more about this)
Personalized updates on the business 2x per year
A tote bag FULL of ABL swag!
About
I envision a world where all companies prioritize people and the planet. More importantly, I believe informed consumers will spark this powerful paradigm shift.
Above the Bottom Line keeps watch on how companies respond to the biggest challenges facing humanity. Through weekly GIF-filled news and witty insights, we help readers rethink consumerism and hold corporations accountable -- from the bottom up.
We believe an equitable world is achievable through…
BETTER BUSINESS. Companies serve people, and the people demand moral responsibility. Better business prioritizes people and the planet above profits. As consumers, we keep companies in check by staying informed and making meaningful choices at checkout.
COLLECTIVE RESPONSIBILITY. We all play a role in protecting the planet, not just corporations. We each carry the personal power to make better choices every day. Together, our individual choices lead us toward a more sustainable future.
BEING BETTER HUMANS. We believe in celebrating success, replicating what works, and letting go of what doesn't. Change is never easy and mistakes are bound to happen, but meaningful choices - no matter how big or small - are steps towards progress.
ABL started in February 2017, and since then I've sent a free newsletter that critically examines the news, specifically companies' actions and activities, thereby helping YOU make more choices in line with your values.
My vision is to redefine "business as usual,"
and
I need your support.
Our team invests our time making Above the Bottom Line the best resource it can be. I am always working on new ideas and partnerships in pursuit of this vision.
Most importantly, I believe that everyone who contributes to ABL should be paid for their work. This is why I need your help.
If you value Above the Bottom Line and are excited about this vision, becoming a patron is the best way to support its sustainability and growth.
Your support at any tier will truly make a difference!
Love,
Nikita
FAQ:
What is Patreon?
When I hit this goal, this community will be covering business expenses, paying our fabulous interns and covering at least 10 hours of the time I spend on ABL each week at living wage pay ($15/hr)!
1 of 2
By becoming a patron, you'll instantly unlock access to 48 exclusive posts
By becoming a patron, you'll instantly unlock access to 48 exclusive posts
Recent posts by Nikita T. Mitchell