Abranda Icle
is creating Art and reaching for her dreams.
Select a membership level
Curious Sprite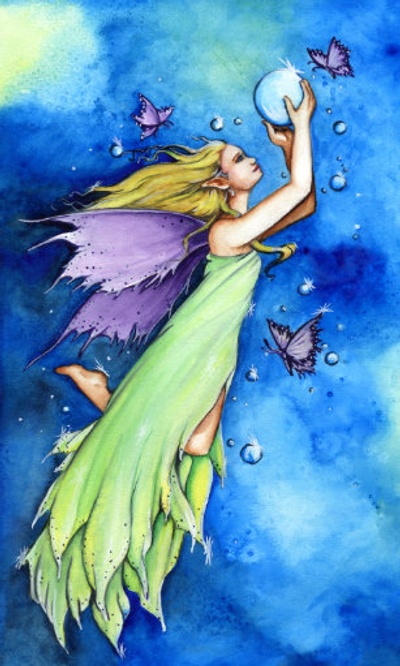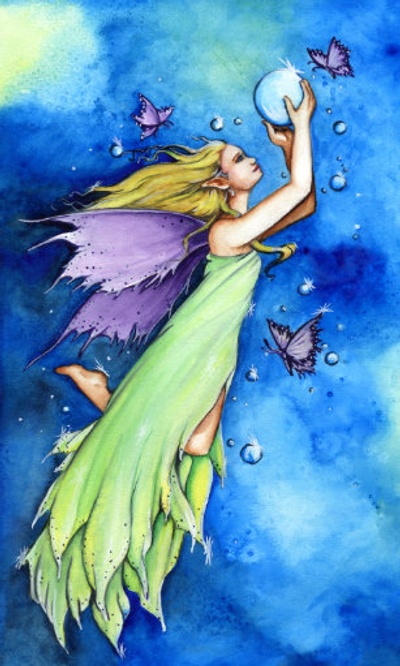 Get patron-only access to my behind the scenes content and discount codes:
Exclusive first looks at new releases and inspiration posts. 
WIP previews and exclusive looks at behind the scenes processes.
Thank you credits in my monthly "Appreciation Post" on Patreon and Instagram/Facebook
Discount coupons and early notification of promotions.
Patreon only surprises!
Fanciful Fey
Coloring Pages!
All of previous Tiers
First Dibs opportunity to purchase original art releases before anywhere else.
2-4 downloadable and printable Black and White or Grey Scale Coloring Pages each month for personal use exclusive to Patreon members only  
Inquisitive Pixie
Post Cards!
All of previous Tiers
Downloadable postcard sized print each month.
About Abranda Icle
Hello!
So glad you have found my Patreon page! Now that your here, let me introduce myself. My name is Abranda Icle Flaminio (Yes I know it is a mouth full!) If you're interested, you can find more information about me and my work at
www.abrandaicle.com.
 I am an artist specializing specifically in the fantasy illustration and portrait art genres. 
What do I offer?

As a Patron of mine, you can look forward to the below.
General Follower
Insights and updates on what I'm doing each month.
Biweekly check in post.
Public contests open to all.
Quarterly downloadable freebies!

TIER 1 - Curious Sprite
All of the above.
My deepest gratitude and inclusion in "Thank You!" Posts.
Discount Coupons for my Etsy and Website stores. (25% off)
Patreon only random surprises (3-4 a year).
First looks and inspiration posts.

TIER 2 - Fanciful Fey
All of the above.
2 downloadable black and white coloring pages.
First Dibs opportunities on new art releases before the general public.

TIER 3 - Inquisitive Pixie
All of the above.
Full Rez downloadable post card sized print.

TIER 4 - Giving Fairy
All of the above.
Downloadable Full Resolution 8x10 sized art print.

TIER 5 - Giving Elf
All of the above.
Embellished Mini Print (Post Card Sized)

TIER 6 - Dreaming Angel
All of the above.
Mini Original Ink or Watercolor.
What is art to me?

I believe art is an evolving and growing passion that takes an artist through many different developmental stages in their life. I create whimsical and romantic illustrations based on my relationships and feelings predominantly in digital, watercolor, and graphite mediums. I create art inspired  by my children wrapped up in whimsical and spiritual motherly joy.
I have three beautiful children who all have a passion for art and I want to be able to inspire them to develop their talents and have the confidence to be whatever they want to be. They are my muses and inspiration.  
So why am I on Patreon?

I knew from an early age that being an artist was what I wanted to do. With Patreon support I'm hoping to get word out and prove to myself and my children that it is possible to follow and realize your dreams. 
What is my motivation?
I want to wake up every morning and paint something! I want to bring my joys and my passions for fairy tales and romantic stories to life and share them with the world! And I want my kids to see how following your dreams is possible and to never hold back. 
What do I do and where am I headed?
Currently I am working in the digital genre and working to improve my skills there. But I miss my watercolors dearly.  Once I have a studio set up where I can keep my 3 year old son from taking my works and making them into his own masterpieces, I will likely go back to painting traditionally. I was mainly focused on portrait art in 2018. 2019 is looking to be more focused in a more spiritual and self discovery direction. I would truly like to define myself more as a story teller. I have always loved high fantasy art and truly wish to develop my style and branch out to create full illustrative projects.  I am still highly attached to whimsical and romantic themes, as well as spiritual mythology. 
What am I currently working on?
I am working to find my true artistic voice. I want to develop a true sense of myself and my passions in my work that is definite and easily distinguishable as "Abranda's Work." 
For that I want to develop my skills through some project based works.
Below is a list of projects I plan to start in the next year:
1. Halo Angel Series
2. Coloring Book of Fairies
3. Discovery Series - Exploration my inner self and the strength I find in being a women and mother.
If you cannot Pledge but still want to show your support, you can also keep up with me on Instagram @abrandaicle and on 
Facebook.
Thank you for taking the time to read and for your support! I look forward to taking you with me on my journey!
When I reach 10 Patrons, I will send every patron a 4x6 signed post card print of their choosing.
1 of 3
By becoming a patron, you'll instantly unlock access to 28 exclusive posts
By becoming a patron, you'll instantly unlock access to 28 exclusive posts
Recent posts by Abranda Icle
How it works
Get started in 2 minutes