Activate Us
creating Books, Businesses and Training Resources to Practice Th
Select a membership level
Just Monkey'n Around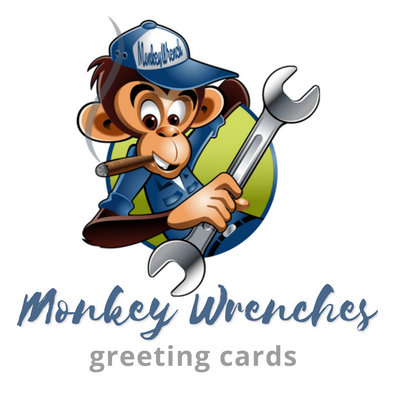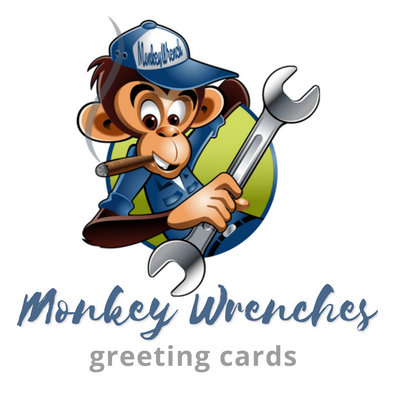 ... because you love our work and want to see us succeed.
Thanks, we love you too! Get the skinny on how your support is helping building a Bridge to a better way of life for everyone ... www.activateus.org
After three successful contributions we'll send you a Monkey Wrenches greeting card of your choice.
Monkey Wrenches greeting card
Scribe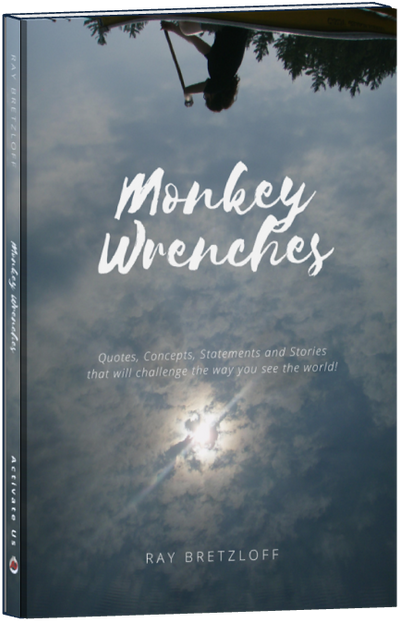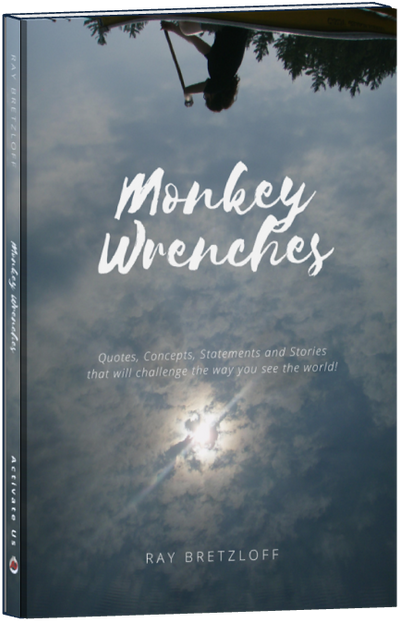 ... to help us Write and Publish Books
Monkey Wrenches is our first book. It is filled with "Quotes, Concepts, Statements and Stories to Challenge Your Perspective of World".
We chose Monkey Wrenches as the title because it is meant to disrupt conventional ways of thinking and help prepare readers for the "outside the box" work we do. We've found that the theory of The BRIDGE can be somewhat difficult for some people to wrap theirs heads around - since most of us have spent our entire lives in a society of competition and scarcity never experiencing what collaboration and healthy abundance might look or feel like.
And so, Monkey Wrenches is not only a tool to foster personal growth, it also open the mind to what might be possible in society's future. Our next book to be published is called Business After Capitalism - The People-centric Approach to Business. It is approximately 50% written (meaning ~30% complete for publishing) and is a prelude to The Bridge Book which will be a direct support to our training programs (mentioned in the Apprentice and Architect tiers). Find more of our writing on our blog www.activateus.org/blog
After three completed monthly contributions we'll ship you a print copy of our latest book and a Monkey Wrenches greeting card of your choice (within North America, outside NA we'll have to charge shipping, sorry!) 
Monkey Wrenches print copy

Monkey Wrenches greeting card
Apprentice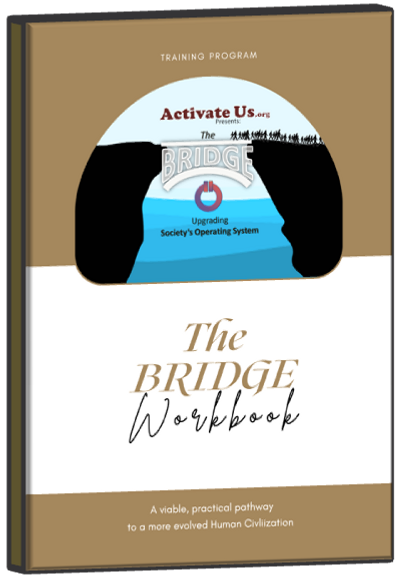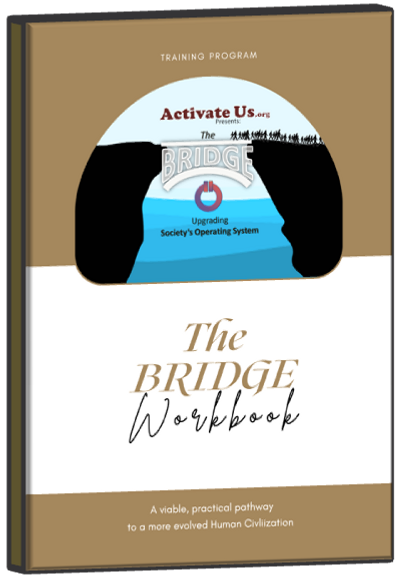 ... to learn The BRIDGE at your own pace.
The BRIDGE Training Workbook not only helps understand and connect dots between aspects of The BRIDGE as outlined in the video modules (found here www.activateus.org/the-bridge), it is also teambuilding exercise for your group (if you have one) to practice the more subtle aspect of The BRIDGE, like communication, decision making and personal awareness. 
Feedback has shown us that while The BRIDGE is exciting and intuitively understood, the concepts remain abstract unless some kind of context is added to connect the theory with real world experience any of us can relate to. Discussion is great for this but it's not practical for everyone. So we built this training program to help get the ball rolling. Work at your own pace and when you're ready to initiate in your area message us to about collaborating with The B-Team! 
At this tier you'll receive both The BRIDGE Training Workbook, a print copy of the Monkey Wrenches book and a Monkey Wrenches greeting card of your choice after three monthly contributions. (within North America only, outside of NA we'll have to charge shipping, sorry!)
The BRIDGE Training Workbook

Monkey Wrenches print copy

Monkey Wrenches greeting card
Recent posts by Activate Us