Adam J. Whitlatch
is creating Science Fiction and Fantasy Novels
Select a membership level
Well Digger
Access to patron-only blogs
Behind-the-scenes content
Notes and outlines for The Weller: Fear of the Dark, Tooth & Nail, and Nighty Knights
A mention in a special thanks note to patrons in all three books.
Cookin' with Adam!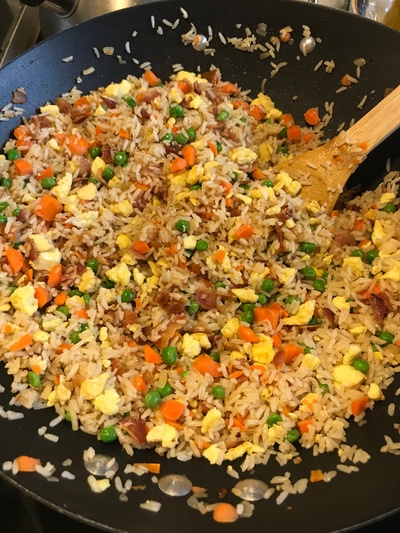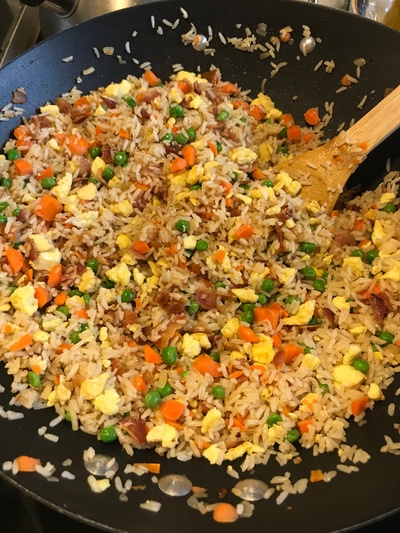 When I'm not writing, I also enjoy cooking! Many of my readers have seen my cooking posts on Facebook and have asked how I make some of my favorite dishes! 
Subscribing to this tier grants you access to recipe blogs and all "Well Digger" tier content! 
Road Runner
Writing excerpts and sample chapters
Concept artwork and sketches
Progress update videos
Plus all previous rewards
About Adam J. Whitlatch
Greetings, everyone! 
My name is Adam, and I'm a science fiction and fantasy author living in southeast Iowa. I've been writing full time since publishing my debut novel
The Weller
 in 2013. Since then, I've published three other novels (
War of the Worlds: Goliath
, 
Birthright
,
and 
Vengeance For My Valentine
) and one collection of short fiction and poems called 
October Ballet
. After my original publisher closed its doors in 2015, I decided to go it alone and began releasing my work under the banner of Latchkey Press.
I'd like to thank my readers for helping me along this journey. A writer is nothing if his words go unread. I may give birth to my characters, but
you
keep them alive in your imagination! And because of that, I'd like to invite you to join me on this journey as I work to bring three new releases to bookshelves. 
That's right.
Three new books
.
The Weller: Fear of the Dark
The first should come as no surprise to fans of my work. I have begun work on the next Matt Freeborn novel,
The Weller: Fear of the Dark. Fear of the Dark
 will follow Matt as he ventures into Missouri, traveling down the Mississippi into the heart of Mark Twain country where old alliances will be tested and new enemies will be faced. The threats Matt faced in his first adventure are nothing compared to what he'll encounter on the Mississippi.
Nighty Knights
 is a middle-grade novella about the secret war being waged between teddy bears and the monsters under the bed. The book centers around a young girl named Lucy and her new teddy, Cinnamon. Rookie teddy Cinnamon steps into the role of Lucy's protector, filling the position of her former teddy, a renown veteran Mr. Cuddles. Cinnamon has some big paws to fill, and has to prove he's got the fluff to protect his girl from none other than the king of monsters himself, Koshmar the Nightmare.
And last but certainly not least, I'm thrilled to announce my third project, which is something I've been kicking around in my head for quite a while now. Many of those close to me know that since a very young age, I've loved dinosaurs! It's a subject I've always wanted to tackle for a book, but was never quite sure how... until now. 
Tooth & Nail
 will follow Melissa Jaeger, a military veteran turned big game hunter. But Mel doesn't hunt lions or tigers. As you may have already guessed, Mel hunts
dinosaurs
, leading wealthy clients back to the Mesozoic for a shot at the ultimate hunting trophy. Unfortunately, something goes wrong and the time travel machinery malfunctions, leaving Mel, her hunting party, and a group of unwilling civilians stranded in the late Cretaceous. It's up to Mel and her lieutenant Satish Varma to keep their charges alive until they can figure out how to return to the present.
As I'm sure you realize, I have my work cut out for me if I'm going to release these books in the next year, but I'd like for you to share in the experience. There's a lot to do between now and then. Aside from the obvious writing, there's multiple revisions, recruiting beta readers, and commissioning cover art. Patrons will receive access to exclusive behind-the-scenes content, including blogs, notes and outlines, cover art concepts, video updates, video chats, and sample chapters. 
So, what say you? Are you ready to go on an adventure (or three) with me?
UPDATE:
Check out the rewards on the right to view the new "Nighty Knight" reward tier! 
Help me pay some bills and keep focused on writing.

Do you want me to come to a con near you? Travel and dealer space is super expensive and eats into my profits very quickly. I love appearing and speaking at conventions and other events, but I can only afford to attend a few in the midwest every year.

Your contributions will help cover expenses so I can keep my lights on, pay for essential software, and travel to more cons outside of the midwest. Even contributing $1 helps greatly and allows you access to fantastic behind-the-scenes material here on Patreon.
1 of 1
By becoming a patron, you'll instantly unlock access to 63 exclusive posts
By becoming a patron, you'll instantly unlock access to 63 exclusive posts
Recent posts by Adam J. Whitlatch
How it works
Get started in 2 minutes