Adam Schatz
is creating Monthly Transmissions from Landladyland
Select a membership level
Small Fish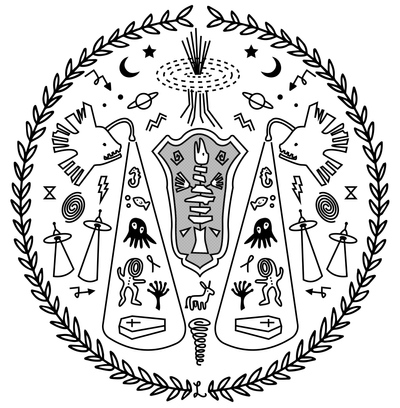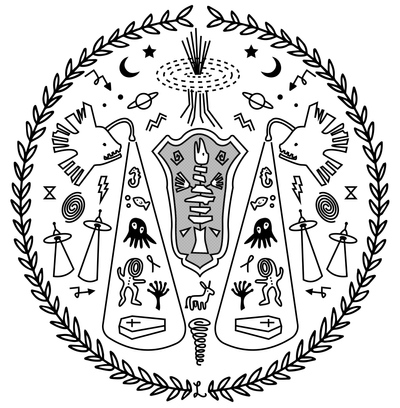 Access to the "Talks In Landladyland" Discord page + monthly pieces of writing & monthly playlists

If you're currently pledged to this tier, you've been a loyal subscriber and likely from the early days of this Patreon, and I thank you. You'll notice I've added a new $5 tier, with additional and consistent good stuff being offered exclusively at that level. Yes it is $3 more than you've currently been paying, but yes it will help me a lot, an awful lot in fact, to keep making new things for you and to do them in the way that I wish. With this new tier comes the announcement of the new Landlady album and the new monthly Landladyland podcast, a new unique offering featuring interviews and new music and as many segments as I can invent. It is not quite like anything else and I'm already very proud of the first episode we've created, and I'd like to make a lot more. That podcast will be free for all, so you'll be supporting its creation just by donating here. But if you choose to jump up to the $5 Big Fish tier, there will be a consistent and magical monthly outpouring from my brain & surrounding brains, into your home. So I hope you consider bumping it up, you won't be sorry, and I'll be able to eat more sandwiches.
<3
Adam

Includes Discord benefits
Big Fish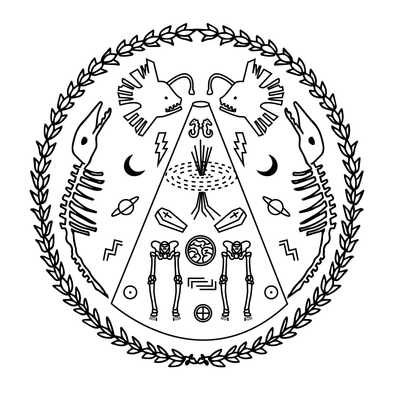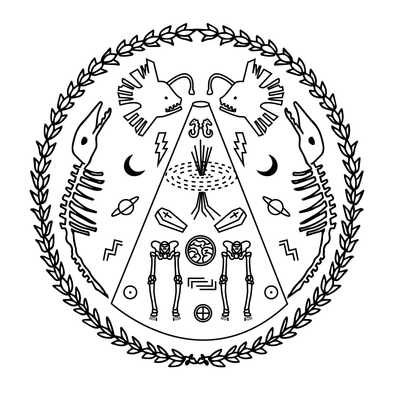 You are a huge help! This tier is new, because the pandemic cut off all touring income and I am adjusting with a more meaty and exciting monthly offering for y'all, in exchange for your $5 support. This new tier is lining up with the announcement of the BRAND NEW  Landlady album entitled "Landlady," as well as my monthly Landladyland podcast.  

Each month the Big Fish patrons will recieve:
1+ Schatz-scored Nature videos - 1+ per month
1+ Play-along recording
Bonus materials from the Landaldyland podcast (recorded music, extended interviews, odds AND ends)
1+ Piece of writing (essays, fiction, suggested grocery lists)
1 + Cover song (suggestions taken from the new Talks In Landladyland Discord page which you'll gain access to with this toer)
Early access to singles
1 + Song Breakdown from the new Landlady album (I'll do this until I run out of songs, so it should last through the end of 2021)

Includes Discord benefits
About Adam Schatz
Hello, it's me, Adam Schatz from the band Landlady and other things you may know and like me from. I'm going to open a monthly window into my musical world, Landladyland.
New posts will arrive on the first Monday of every month, until my head falls off. The stuff I make here brings me joy, and the $ you pledge will keep me afloat to keep making stuff. My new solo record, more Landlady songs, all the weird goodness to come. 
There will be lots of music, new recordings and older reveals, my new radio show,  sound experiments with my saxophone / keyboards / pedals and songs that I sing on, re-worked versions of songs I like and improvisations alone and with folks I think you should know about. 
Since starting this in April, this affair has evolved to include a monthly radio show, free for all, where I feature many friends' and friends-of-friends' music that you may not know, + records from my collection + music that I make that you can only get here. 
This will be different every month. A mixtape of the different sides of me, simultaneously letting you in and pushing me to finish as much music as I can. Some of this stuff will end up on albums, some of it won't. Albums are a different beast and and I'd like to get more of my music out to the  people who want to hear from me. 
Is that you? Hello? HELLOOOOOOOOOOOOO??
If it is you, then come inside. Your $2 a month gets you oodles of noodles from my zone into your home. There will also be pieces of writing and photographs. Think of this like a multi-purpose magazine. Or a cat-dog-gerbil hybrid. Or a survival mechanism. Whatever angle you prefer, if you've spent some time with me or my work and said to yourself "you know what I would like is a little bit more of that dude on a semi-regular basis" then this is the ideal experience for you. 
If you are getting cold feet, here's a list I've put together of what else $2 a month can get you, my feelings won't be hurt if you opt for any of these instead:
- 4 dirty gumballs 
- 8 pay phone calls
- 9 walnuts
- 6 pine nuts
- 100 sesame sticks
- 3/4 of an avocado
-  2/3 of a one way Subway ride
-  2/5 of a foot long Subway sandwich 
- 1 used book
- 1 pet moth (before moth food)
- ownership 1.5 songs on iTunes (what's that) or Amazon (my toilet paper delivery service?)
- mild support for one of the dogs in the Sarah Mclaughlin commercial, but not one of the ones on camera, one of the uglier dugs juuust out of frame.
There's a true excitement for me in this approach, a monthly release of whatever I want. Knowing that people will be receiving these dispatches will motivate me to make more stuff, finish more things, smaller nuggets and bigger concepts alike. Who knows. Let's find out. 
Sincerely,
Adam
---- questions? suggestions? Write me at
[email protected]
-----
Become a patron to
Unlock 126 exclusive posts
Connect via private message
Recent posts by Adam Schatz
How it works
Get started in 2 minutes