Adam Tan
is creating videos about percussion on THE STUDIO
Select a membership level
THE STUDIO ARTIST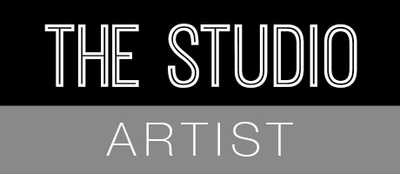 $1
per Episode of THE STUDIO
- ARTIST EXCLUSIVE 25% OFF DISCOUNT CODES for ALL of my pieces!
- CHANCE OF A SHOUTOUT at the start of every episode of The Studio
- HIGHER PRIORITY VIDEO SUGGESTIONS
THE STUDIO VIP
Limited (34 of 50 remaining)
$10
per Episode of THE STUDIO
-
VIP EXCLUSIVE 50% OFF DISCOUNT CODES
for ALL my downloadable content! (more than ARTIST!)
- GUARANTEED FIRST SHOUTOUT at the start of EVERY episode of The Studio
- HIGHEST PRIORITY VIDEO SUGGESTIONS
$131
per Episode of THE STUDIO
About
Hello, I'm Adam! I'm the producer and host of the show 
THE STUDIO, a YouTube show about percussion.
I'm a percussionist who hasn't had the most prestigious education in the world, or the fanciest orchestral background, or anything like that... but I do have a passion for sharing and bringing people closer through the art of video.
So, welcome to 
THE STUDIO
and
#TheStudioFamily
.
The aim of 
THE STUDIO
show is to bring the percussion community closer through my and other guest percussionists' personal experiences as we share gear reviews, technique discussions and tutorial videos.
In addition to this, I also release compositions for marimba and perform recitals around the world. 
You can find out more about me on my website,
but for now, here's some FAQs about the show...
WHAT HAS THE SHOW ACHIEVED SO FAR?
Since starting the show in 2016, and with the help of you guys, these are just some of the things we achieved so far to help the percussion community:
THE STUDIO show has produced over 75 full-length free episodes with over 1,000,000 total views
#TheStudioFamily has now grown to over 12,000 subscribers
My compositional works Path, Moon, Lotus, Meet Again and Flying Colours have sold 700+ copies across 20+ countries and are all officially published in hard copy by Edition Svitzer
My website has countless FREE PDF EXERCISES for anyone to download at any time, no sign-up required
We have launched a brand new international marimba festival and competition with four world class faculty members called Marimbafest, happening in July 2019
THE STUDIO is STILL endorsement and sponsor free (NOT SPONSORED!)
So it's been a good run so far, but I hope we can keep the show growing!
WHAT'S NEXT FOR THE SHOW?
My ultimate goal is for
THE STUDIO
to
become my full-time job
. There's nothing better than seeing my episodes make you guys smile and feel inspired to continue playing this wonderful collective of instruments we call percussion.
Some of my next short-term goals include:
Creating more #TechniqueTalk videos so that you guys have more exercises to try
Releasing more original pieces and arrangements that are fun to play, affordable and easy to download
Running more live sessions on Instagram and Facebook to promote more interactivity
Publishing episodes more regularly, this has been trickier as the year gets busier but I will keep pushing!
Owning the world's largest mallet collection, as well as the most comprehensive collection of gear reviews for concert percussion on YouTube - the attraction for my show at the beginning was mallet reviews. Since 2017, my sample collection has exploded and I want it to be the world's largest by the end of 2019. Doable? We'll see!
WHY DID YOU START THE STUDIO?
Up until I created this channel, it was hard to find any online videos related to percussion that made me feel like part of a community.  Back then, 
Marimbalogy
was the only channel who made anything on a regular basis, but he unfortunately stopped this three years ago (he's back now though!!). So, I made this channel in an attempt to make sure no one else would end up in the same position as me in high school.
WHO IS BEHIND THE SHOW?JUST ME. I produce, edit and market all of my own content.
 I am the
only
percussion YouTuber who does not have a team
to help them manage their content creation. This is for two reasons - firstly, I believe in having full control of my content so that I can create naturally, and secondly, I don't earn enough money to support having a team!
DOES THE SHOW MAKE MONEY?
Yes, the show makes a
tiny, tiny bit of money.
However,
it is a lot less than an entry-level casual job and really does not cover much other than small expenses.
I invest well over 30 hours a week voluntarily to produce the show, as well as maintain all of the supporting elements, such as branding, social media and composition. Everything you see that I use for the show was paid for by me and me only.
SO WHAT DO I GET FOR PLEDGING?
By pledging as little as $1 a month, you'll be able to help me keep this channel going for the foreseeable future. You will also get discounts on my music, as well as shoutouts in my videos and access to patron-only giveaways. That is about as much as I can promise at the moment, but I am grateful for any support that you are willing to contribute!
From the bottom of my heart, thank you so much for your support. Of course, I don't do this for money (there isn't any anyway!), I do it because I love to share my love for percussion. Thank you for watching my videos!
ADAM TAN
#TheStudioFamily
$131 of $500
per Episode of THE STUDIO
At this point I can officially do THE STUDIO part-time! I will create episodes more than once a week, and release more free content for everyone!
2 of 3
Recent posts by Adam Tan
By becoming a patron, you'll instantly unlock access to 26 exclusive posts
By becoming a patron, you'll instantly unlock access to 26 exclusive posts