Adam Tan
is creating videos about percussion on THE STUDIO
Select a membership level
THE STUDIO ARTIST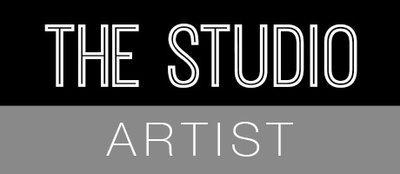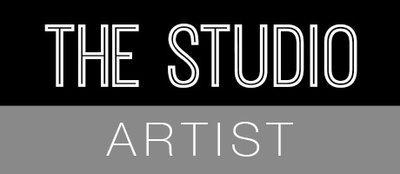 $1
per Episode of THE STUDIO
Thank you for supporting my show in any way possible. Even $1 goes a long way and I thank you very much for your support :)

- ARTIST EXCLUSIVE 25% OFF DISCOUNT CODES for ALL of my pieces for the lifetime of your membership
- CHANCE OF A SHOUTOUT at the start of every episode of The Studio
- ACCESS TO EXCLUSIVE PATRON-ONLY FEED

THE STUDIO VIP
Limited (37 of 50 remaining)
$10
per Episode of THE STUDIO
The highest tier of #TheStudioFamily. This is a huge amount of support for the show and I thank you very much :)

- VIP EXCLUSIVE 50% OFF DISCOUNT CODES for ALL my pieces on my store for the lifetime of the membership
- GUARANTEED SHOUTOUT at the start of EVERY episode of The Studio
- ACCESS TO EXCLUSIVE PATRON-ONLY FEED

About Adam Tan
Hello, I'm Adam! I'm the producer and host of the show 
THE STUDIO, a YouTube show about percussion.
I make videos about all kinds of percussion-related things to support my favourite community in the world,
the global percussion community
.
I also write 
original works for marimba and percussion
that, thanks to you guys, now appear in repertoire lists around the world and can be used for examinations, competitions or even just played for fun.
Who am I?
Growing up here in Perth, Australia, where percussion is still an emerging area, I never got to study at a prestigious Top 10 music school and I was definitely
not
 the best student. I know that I'm not alone when it comes to not being able to access a world-class level of percussion education from where you live.
Everything changed for me when I scrounged up enough money to go overseas for a short percussion camp in the United States, and I realised that there was so much more to the percussion world than what I'd seen at home.
I'd been making videos for over almost a decade before that on YouTube, so I thought, why not combine my two skills (percussion and video making). I used all my savings from working three jobs and, at the age of 22, bought my first 5.0 octave marimba and built a studio out of an office space. This was back in 2016.
So, welcome to THE STUDIO and #TheStudioFamily.
The aim of 
THE STUDIO
show is to bring the percussion community closer through my personal experiences, as well as the experiences of many others. My episodes range from sharing awesome percussion performances with the Let's Watch series, to technique related tips on Technique Talk, to gear reviews and of course, hosting special guests including the likes of marching front ensemble experts like 
Ian Grom
and jazz vibraphone legend 
Gary Burton
.
In addition to this, I write original music and arrange popular music on marimba and perform recitals / deliver classes around the world. 
You can find out more about me on my website,
but for now, here's some FAQs about the show...
What have we achieved so far?

Since starting the show in 2016, and with the help of you guys, these are just some of the things we achieved so far to help the percussion community:
THE STUDIO show has produced over 140 full-length free to view episodes with over 2,500,000 total views and counting
#TheStudioFamily has now grown to over 26,000 subscribers
My compositional works Path, Moon, Lotus, Meet Again, Flying Colours, Skyward and Hope have sold 1,500+ copies across 25+ countries and are all officially published in hard copy by Edition Svitzer (and now feature on music lists and in retailers around the world)
My website still has countless free exercises and content for anyone to download at any time, no sign-up required
With the help of #TheStudioFamily, I directed and hosted a fully fledged marimba festival and competition, Marimbafest 2019(with another happening in 2021)
THE STUDIO is STILL endorsement and sponsor free (NOT SPONSORED!)
So it's been a good run so far, but I hope we can keep the show growing as we continue to our 5th year of this awesome community.
WHAT'S NEXT FOR THE SHOW?
My ultimate goal is for
THE STUDIO
to
become my full-time job
. There's nothing better than seeing my episodes make you guys smile and feel inspired to continue playing this wonderful collective of instruments we call percussion.
Some of my next short-term goals include:
Creating more challenging videos like challenge videos (sight reading marching music etc) that take more time to produce but are more interesting
Creating more #TechniqueTalk videos so that you guys have more exercises to try
Releasing more original pieces and arrangements that are fun to play, affordable and easy to download
Writing more blog posts in 2021 to give some readable content about tips and tricks related to practice, organisation and anything else you want
Running more live sessions on Instagram and Facebook to interact with you guys
Publishing episodes more regularly - this became a lot harder during COVID time, but we're back in tune now :)
WHY DID YOU START THE STUDIO?
Up until I created this channel, it was hard to find any online videos related to percussion that made me feel like part of a community.  Back then, there were very few YouTube channels that inspired me to continue studying percussion.
In fact, I almost quit percussion and wanted to switch to piano in my second year of undergraduate studies.
I made this channel in an attempt to make sure no one else would end up in the same position as me in high school.
WHO IS BEHIND THE SHOW?
JUST ME.
I produce, edit and market all of my own content, and still haven't employed anyone to help me since starting in 2016.
I am the
only
percussion YouTuber who does not have a team
to help them manage their content creation. This is for two reasons - firstly, I believe in having full control of my content so that I can create content
with my voice
, and secondly, I don't earn enough money to support having a team.
DOES THE SHOW MAKE MONEY?
Yes, the show makes a
tiny, tiny bitof money.


To be honest, the ad revenue makes a lot less than an entry-level casual job and really does not cover much other than small expenses.I invest well over 30 hours a week voluntarily to produce the show, as well as maintaining all of the supporting elements, such as branding, social media and composition.
Everything you see that I use for the show was paid for by me and me only, and I have never sought to get someone else to pay for my expenses.
SO WHAT DO I GET FOR PLEDGING?

By pledging as little as $1 a month, you'll be able to help me keep this channel going for the foreseeable future. You will be recognised at the start of my videos, you will get membership lifetime discount codes on all my music, access to my personal Patreon feed (where I tend to speak more haha) as well as anything else I can give that will only be restricted to you guys. I am grateful for any support that you are willing to contribute, even if it's only $1.
From the bottom of my heart, thank you so much for your support
.
As you can probably guess, I don't do this for money (there isn't any anyway), I do it because I love to share my love for percussion in a new and dynamically interesting way. Thank you for watching my videos :)
ADAM TAN
#TheStudioFamily
$66.14 of $100
per Episode of THE STUDIO
I will continue to create fresh content every week, with more giveaways and downloadable content available! Studio VIPs and ARTISTs will get more bonuses!
1 of 3
By becoming a patron, you'll instantly unlock access to 107 exclusive posts
By becoming a patron, you'll instantly unlock access to 107 exclusive posts
How it works
Get started in 2 minutes