Adam Thomas Wright
is creating short films
Select a membership level
PATRON-ONLY CONTENT
Access to PATRON-ONLY content (blog and vlog posts about my filmmaking and acting careers)
Patron-only polls
Get a shoutout on my official Twitter account when you first become a patron
EARLY ACCESS
Early access to trailers and posters
Behind the scenes info and updates
A signed digital desktop wallpaper when you first become a patron
Plus all previous rewards
WALLPAPER AND NEWSLETTER
A MONTHLY signed digital desktop wallpaper
Access to the QUARTERLY PATRON-ONLY newsletter via email
Plus all previous rewards
About
***Hi all. I have informed all Patrons via private messages that the account is temporarily paused in terms of updates due to the COVID-19 Pandemic and its knock-on effects, and therefore to temporarily put their payments on hold. I will be back when everything is back to normal.***

I have worked in TV, radio and film since I was 8. As a child actor, this has always been very exciting. I always found my way around the crew asking questions and chatting with the gaffers or the DOP. I was keen to learn all aspects of filming.
When I reached 16 years old I hit "that point" where I was too tall to be cast as a kid but I looked too young to be an older teenager. I was also in the GCSE year at school and had loads of revision. Producers are not keen to cast kids doing their GCSE's either. During this period, I decided to do more filming. I had been playing around with making my own videos since I was about 12 (some of which you can see on the blog here) and decided to become more professional.
As well as news about our latest short film, The Drive, you can also get exclusive access to my blogs which contain interesting behind the scenes stories, pictures and anecdotes from my child acting career.
I teamed up with a friend, Tom, who is also interested in filmmaking and two years ago, we made our first short film; "Reminiscence" a bitter sweet tale of growing old. I created the campaign and designed the posters and researched all the film festivals we could afford to go into. We were delighted to be screened in several international film festivals and now I want to make more films.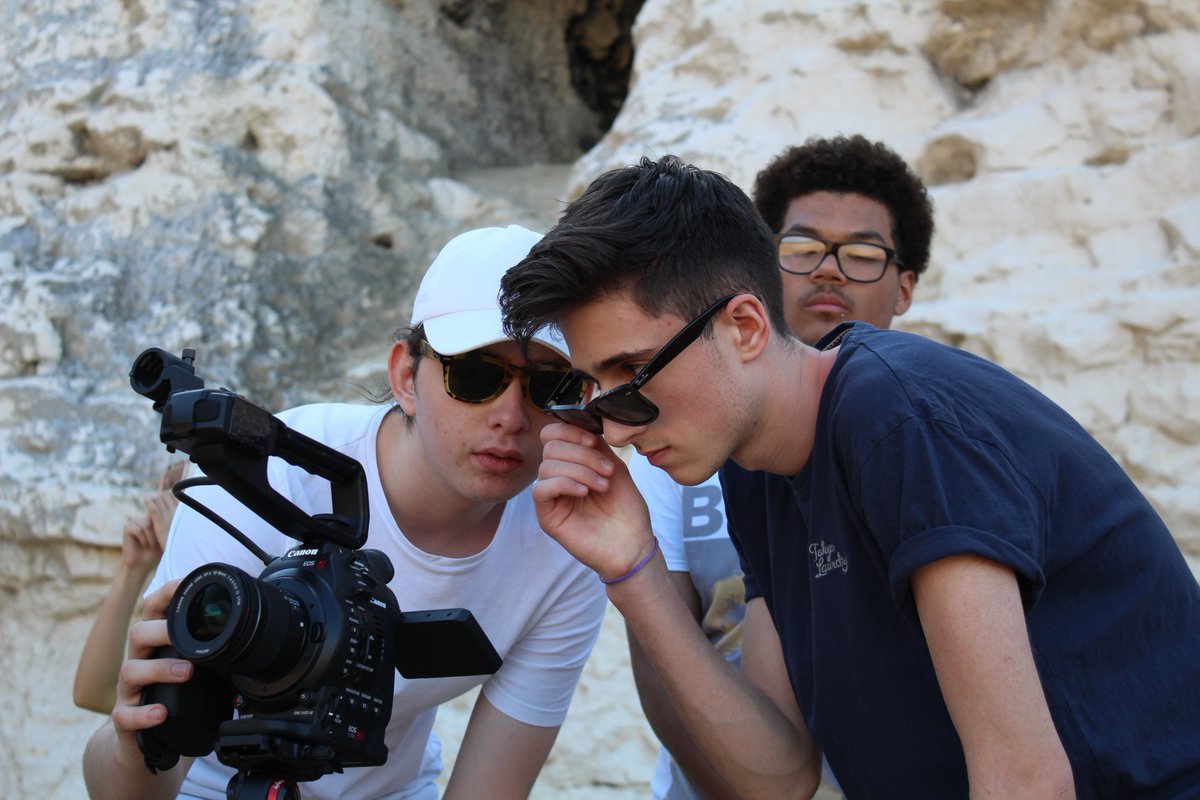 With exams out of the way we embarked on our second short film ("The Drive") which will be a 15 minute short. I was told about Patreon. This seems a wonderful method of raising funds as you are being supported by people who are interested in you and they want you to succeed and be part of the journey.
It would be fantastic if people would follow me and be a part of this adventure and help to make this venture successful.
I researched hiring equipment and went through all the budgeting, but after much thought it became clear that this would be almost impossible, as the daily costs were too high and there was so much that could go wrong: the weather and the availability of the actors who are willing to offer their services as friends. You can't expect them to turn down a proper paying job. Also, myself, I couldn't turn down an audition or a role if it clashed with the dates for hiring equipment. Therefore, I decided to go for it and put together my own equipment. I decided to spend my savings on a Canon C100, which is the best camera I could afford.
All sorts of extra equipment is needed. For instance, a camera stabiliser, lights and sound equipment, as well as post production stuff (music, colour grading etc.) Then you have to budget for the campaign, posters, screening, actor's expenses, food, the list just goes on and on (and on).
Filming is moving along quickly now and we have sold things, done boot sales, jobs and everything we can think of to raise money. Along with help from my patrons I have been able to buy lights and sound equipment. Our next big push will be to raise funds for entering the film into as many film festivals as possible. We would like to be in it to win it! Thanks for looking. Become a patron and get great rewards and get this film out there. Thank you.
The film is now completed and is currently being entered into film festivals.

With your help I can achieve this and I look forward to writing all about the progress!My Website

A Big thank you to my current Patrons.
I am currently in pre-production for my 2nd short film, and I have several plans for future films and documentaries. 

When I reach $400 per month, I will be able to purchase much needed equipment to make these plans become a reality. 

Rigs, lenses, lights and sound equipment are all essential to the creation of high quality short films, and you can help make it happen, as well as public liability insurance and filming licenses for dream locations. 

I would be over the moon with this amount of money! My amount of vlog and blog posts will increase, as well as early access to creative content, such as posters, trailers and films (for patrons who give over $5 a month). 

N.B Please note your subscription can be cancelled at any time.
1 of 1
By becoming a patron, you'll instantly unlock access to 95 exclusive posts
By becoming a patron, you'll instantly unlock access to 95 exclusive posts
Recent posts by Adam Thomas Wright
How it works
Get started in 2 minutes