Anya Johanna DeNiro
is creating stories and games about trans women
Select a membership level
You're Pretty Great.
tons of thank yous and psychic high-fives and access to any exclusive patron blog posts, drafts, and my craft and writing exercise series, posted biweekly just for patrons: Just Enough to Be Dangerous
Also pretty great.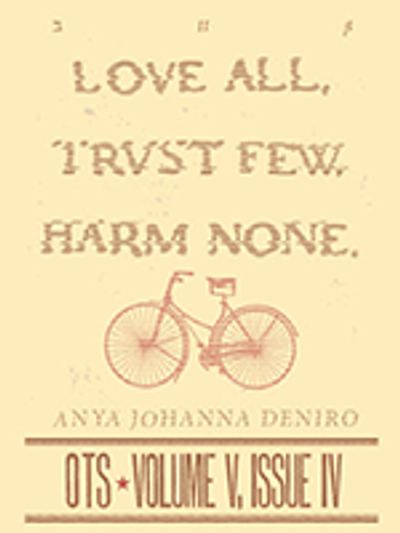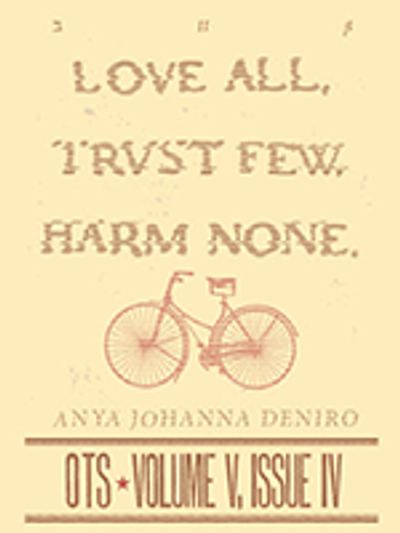 I'll ship you a copy of the issue of One Teen Story that my recent story, "Love All, Trust Few, Harm None" appeared in! (U.S./Canada only).
New patron special with new novella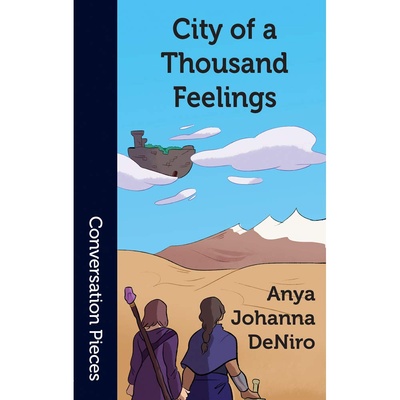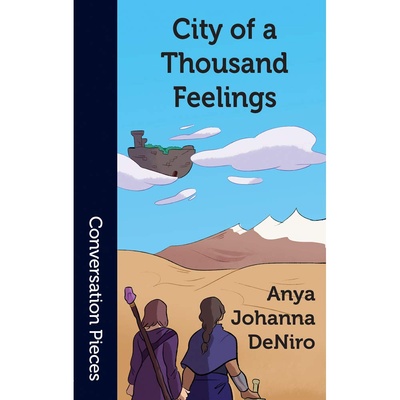 My novella City of a Thousand Feelings is being released February 1, and from now till April 1, receive a signed copy with this pledge level! (U.S./Canada only)
About Anya Johanna DeNiro
I write stories of fantasy and science fiction, and I have for a long time. I have more than thirty short stories published, two collections from Small Beer Press, and a novel that appeared from Ballantine. But as a trans woman, my writing has radically changed in subject matter the last couple of years and now I'm dedicated to writing stories that center trans women. Trans women are often not given agency in fiction--they are usually given the role of a trope rather than a complex character and with other trans creators I hope to keep changing that, and write things where trans people can see their authentic selves reflected in the prose (and being unafraid to move away from realistic forms of fiction and testimony, which often trans woman have been consigned to.). 
Current things I've been working on include:
My novella
City of a Thousand Feelings
is forthcoming from Aqueduct Press. It's already been named as one of the most anticipated small press books of 2020 by Buzzfeed. 
A YA novel entitled My Heart Is an Unslain Dragon, 
about a young trans women who trains dragons for a fantasy television show. It's currently seeking a publisher via my awesome agent.
I also am
working on a new YA novel
, tentatively called
What We Owe Each Other,
 that's based on the same world in a story that I had published in
One Teen Story
in 2017. This is a novel has a large cast of young people with various identities in a world where debt gets injected inside of you.
I also make games using Twine.
My most recent release is called A Bathroom Myth
, a magic realist game about trans women using bathrooms in a magical city, which is a pay what you can fundraiser for the Transgender Law Center.
But wait, there's more! As in short stories! Along with various other stories of fabulism, 
I'm writing a series of linked short stories
from the 2nd person perspective of a forty-something trans woman (also weird magic realism, go figure) called
OKPsyche
 tentatively. 
The first story of that series was published
in late 2016 in
Persistent Visions 
Finally, along with poems and other miscellany,
I have also been doing more games reviewing
, with a particular focus on earlyish, weird games from the Interactive Fiction community. This is a 
recent piece I did looking back at the games of Rybread Celsius
that I'm very happy with. 
So, yeah, I have a lot on my plate and more than anything I just want to
keep going. 
Any donation to my monthly Patreon, tiny or slightly more than tiny, will be a huge help as I balance my writing with a full time day job and co-parenting twin 6 year olds. It will help me pay for server space for my various writing projects, basic needs like groceries and medicine, and for emergencies that tend to crop up. Also: if I reach certain goals I hope to reduce the amount of editing freelancing I do to supplement my income, which would give me more time to write.* So these gifts are really like bestowing tiny bits of time onto me. That's amazing! 
*If you are interested in fiction consulting or a sensitivity reading, inquire within! My rates are pretty reasonable.
This tier will help me replicate and replace my freelance marketing editorial services with more creative work, which will give me more time to write, which is better for everyone tbh. 

1 of 1
By becoming a patron, you'll instantly unlock access to 8 exclusive posts
By becoming a patron, you'll instantly unlock access to 8 exclusive posts
Recent posts by Anya Johanna DeNiro
How it works
Get started in 2 minutes