Anya Johanna DeNiro 
is creating stories and games about trans women
You're Pretty Great.
$1 or more per month

∙ 19 patrons
tons of thank yous and psychic high-fives and access to any exclusive patron blog posts, drafts, and my craft and writing exercise series, posted biweekly just for patrons: Just Enough to Be Dangerous
Also pretty great.
$5 or more per month

∙ 2 patrons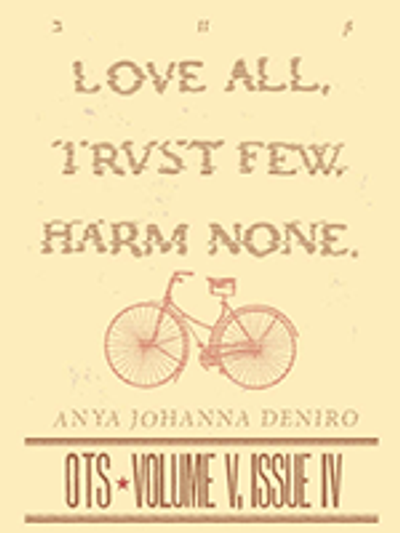 I'll ship you a copy of the issue of One Teen Story that my recent story, "Love All, Trust Few, Harm None" appeared in! (U.S./Canada only).
Wowwww you are great.
$10 or more per month

∙ 1 patron
Hey thank you so much! I'll send you a copy of the One Teen Story, er, story as well as a copy of my last short story collection Tyrannia. It, er, has a weird name on the front, but the works inside are pretty solid. I'll even sign all of this stuff. (U.S./Canada only). 
Magically great!
$15 or more per month

∙ 1 patron
Aside from the physical rewards listed above, I'll provide detailed critique of two (2) short stories of yours, or 50 pages of a novel. The critique will include line edits but, as you might gather from the content I've posted here, also delve into you and your development as a writer. So, big picture stuff.