Adeptus Celeng
is creating adult video games and artwork
Select a membership level
Epistolary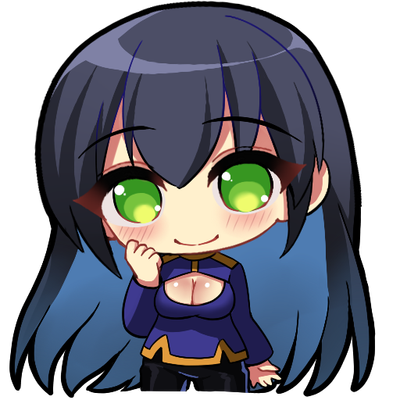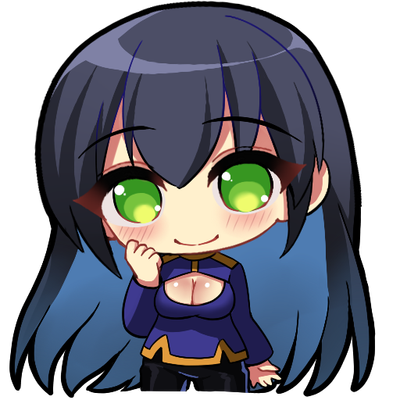 You're officially a patron and will receive one very thankful virtual hug.
Enjoy early access to Inquisitor Trainer Basic Build. 
I will usually post the basic build in the end of every month.
The sneak preview of the development progress can be viewed on our
twitter page
.
HAVE FUN!
Includes Discord benefits
Codicier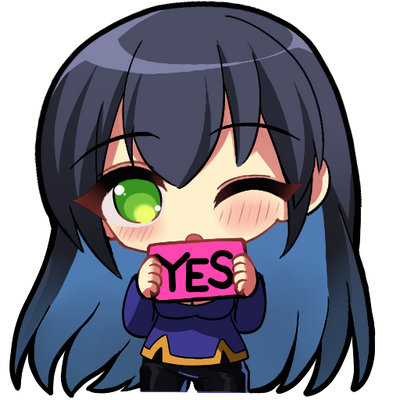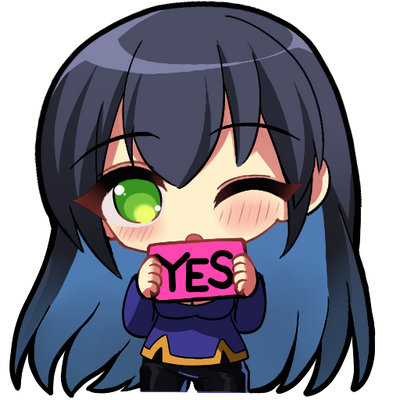 In this tier you'll get
early access to Inquisitor Trainer Polished Build and Walkthrough File.In this polished build, you will have :1. Unlimited amount of money
2. Unlock all the image in the art Gallery3. Additional polished art scenes (NSFW & Non NSFW) and dialogues 4. Bugs Hotfix5. "Back" button, which gives you the ability to undo your action.
Art bonuses for this tier :
WIP NSFW scenes of the upcoming update


I will usually release this polished build a week after the basic build is released. You can expect the build to be posted somewhere around day 5-10 of that month.
Includes Discord benefits
Walkthrough (with in game screen shoot pictures)
Chief Librarian
In this tier 
you will have early access to Inquisitor Trainer Polished Build + Walkthrough and Dungeon Ravager
plus :
1.
 Access to vote
2.
Spoiler post for the upcoming update
. All tiers may give their ideas and suggestions on discord "story line and feedback" section, but you guys will be the final judge 
3.
NSFW Art Bonus
of the upcoming build
Includes Discord benefits
Walkthrough (with in game screen shoot pictures)
About Adeptus Celeng
Download Here :

These games are also available on : 
https://adeptusceleng.itch.io/

Noble Sponsors Reward (Full sized & High Res Artwork Files) :
Styx the Broken (The Tech Priest)

Cordelia (The Sexy Inquisitor)
Lirieth (The Sexy Dark Eldar)
Lionel


Hello! This is Celeng, the Solo-Dev of Inquisitor Trainer and Dungeon Ravager!

Celeng had been working in the video game industry for more than 10 years, involved in the development of several PC and mobile games.
 Now Celeng wants to make lewd video games and illustrations. Your support will help me making free games like these for everyone!! 
Celeng is not affiliated in any way, shape, or form with any legal entities. 


The sneak preview of the development progress can be viewed on our
twitter page
.

The first game is in development, it is called 
"Inquisitor Trainer"
and it is a visual novel styled point and click adventure game. 
This game will be updated monthly
 with additional story, more characters, more feature based from the feedback and resource availability. If you pledge a small monthly fee you can have access to the latest playable version as a token of my appreciation.
But, 
YOU DO NOT NEED TO PLEDGE ANYTHING TO GET ACCESS TO MY GAMES.THE FREE PUBLIC BUILD WILL ALSO BE UPDATED MONTHLY. MY PATREON PAGE IS BASICALLY JUST TIP JAR.
And one more thing:
please don't feel obligated to continuously support me with the same amount "till the end of time". Feel free to edit your pledge back and forth or even cancel it entirely if that is what you must do. I will never hold it against you. Ever!


 This game also contains adult rated (NSFW) content. Please DO NOT EVER play or support if you are under the legal age in your country!!!!!!

What's the story about?

This game is a parody of the grimdark future. The Imperium is threatened by enemies. Inquisitors— agents dedicated to preserving Mankind are far from omnipotent. So they employ Acolytes to help them protect the Imperium. Player will take the role of a young female protagonist, an Acolyte in service to an inquisitor. She will be tasked to investigate the disappearance of several officials and other mysterious cases in the city which might be related to certain heretical cult, twisted mutants, and other abominations.  The game is guided by the Acolytes investigation to root out the enemies. As an Acolyte, It is her duty to protect Mankind from the enemies, with a gun or bombs if necessary.
However, there are times that she will not conduct her investigation in a conventional manner, due to her lack of training and proper equipment. So, she will have to 'improvise' and to use whatever means necessary to achieve her goals. Should she fails, entire worlds itself may fall to endless suffering.
During the game, you will choose the actions of this character, aking decisions based on your personality. Enjoy the adventure of solving perverted mysteries, traveling to new locales, interrogating suspects, and performing sexy diplomatic non-combat task.
Start your investigation as an Acolyte of the Inquisition
Make a decision and choose your own story path that match your true personality

Earn money, spend it to acquire weapons and armor to help you win combat against nasty enemies
What kind of NSFW content will be in the game?
There game will contain adult illustrations and animations (traditional frame by frame)

What kind of Fetishes will those NSFW content be?
What is currently on the plan are :
Masturbation
Lesbian
Group sex
Interracial sex (with alien race)
Blowjob
Cunnilingus
Vaginal
Anal
Futanari
Domination
Breastfeeding
With more possible fetishes to be added based on what can be gathered from comments of the patrons. Let Celeng know what you want to see in the game, and he will figure out a way to put it in the game. 
What fetishes are not planned?
Celeng
WILL NEVER
develop content for sexual fetishes that are illegal (e.g. the depiction of minors), against ToS of Patreon (e.g. incest), or that we do not like (e.g. urination).
My Second Game
My second game is still in early development, it is called
"Dungeon Ravager"
and it is a platformer game with pixel retro style.
This game will also be updated monthly
with additional story, more characters, more features based from the feedback and resource availability. 


Game Overview:
While Liriteh (The main player character) travels across the galaxy, she received a distress signal from an Imperial world. It turns out that the automatons on the planet has gone rogue, and have done nasty things to the female population of the planet for some unknown reason. Lirieth teleports down to the planet to see what's really going on and amidst the chaos, there is an opportunity to have fun in an equally nasty way where she and her race of dark eldars are known for throughout the galaxy. Watch the Youtube video clip
here
.
In the end, whether you just want to stay updated and play the games or want to participate in the game making process by voting for key decisions and leaving feedback, Celeng would be happy if you would choose to stay.
Help Celeng to continue creating
MORE FREE games
,
Many thanks and hope you enjoy!
Once we are at this point, we will hire voice actors to voice the character dialogues in the game. This does not mean that there will be voice speech for every conversation, instead it will mainly focus on the narrator's opening dialogue, and certain repeated sentences that said by the main character and some of important NPCs during quests and combats.
3 of 4
Become a patron to
Unlock 174 exclusive posts
Connect via private message
Recent posts by Adeptus Celeng
How it works
Get started in 2 minutes