ADHD Decoded Podcast
is creating podcasts
Select a membership level
Official Patron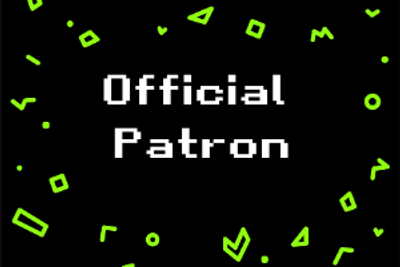 Help support this important podcast for the ADHD community
Official Patron Credit on our Website www.<wbr>adhddecodedpodcast.com</wbr>
Insider access to upcoming episode topics, and ability to submit their questions directly to our expert guests
Accessibility Advocate
Help us ensure the podcast is accessible through production of transcripts with our partner Rev.com
Official Patron Credit on our Website www.<wbr>adhddecodedpodcast.com</wbr>
Insider access to upcoming episode topics, and ability to submit their questions directly to our expert guests
Credit on the podcast episode page on Spotify, Apple Podcast, Google Podcast, Stitcher and Podbean
Credit on our website and podcast episode page
Producer
Be an official producer for an upcoming podcast episode
Official Producer Credit on our Website www.<wbr>adhddecodedpodcast.com</wbr>
Insider access to upcoming episode topics, and ability to submit their questions directly to our expert guests
Producer Credit on the podcast episode page on Spotify, Apple Podcast, Google Podcast, Stitcher and Podbean
Personal shoutout from the host on a podcast episode 
Social media shoutout on ADHD Decoded and Kaleidoscope Society channels
Personal thank you letter from Amanda
Special shoutout by host in an episode

Credit on our website and podcast episode page
About
ADHD Decoded is a new podcast that explains the ADHD brain.
In each episode, we explain a core aspect of ADHD and provide strategies and "brain hacks" to empower our listeners to take charge of their lives. The content is ADHD-friendly featuring short and sweet episodes, relatable perspectives, and expert guests.
I'm your host Amanda Fischer, an ADHD advocate and educator, and our podcast is a project of
Kaleidoscope Society
. We launched the podcast in May and already have released four episodes with a 5-star rating in the app store.
We want to continue bringing this content to the community, and our goal is to produce an additional 6 episodes over the next two months. There are a number of financial costs that are required to produce this podcast. Kaleidoscope Society founder Margaux Joffe funded the first four episodes, and we are seeking financial support that will allow us to continue producing this high-quality content for the ADHD community. Learn more
www.adhddecodedpodcast.com


Comments from listeners:

"These podcast episodes are AMAZING and FIRST CLASS!"

"Life-changing!!" My husband has ADHD and we listen to it together. He feels understood by the content and the experts articulate it so well. We are able to have informed and insightful conversations after and how we can improve our day to day lives as a result. Bravo!!"

"Clear, fast, straightforward explanation of ADHD! Love love love this! I have been looking for digestible resources to share with my family and friends to educate them. This podcast series is definitely one of them now, so thank you!!"

"Thank you for doing this podcast. My son has been living with ADHD all 32 years of his life and is now opening up to owning it after listening to this podcast. Thank you from the bottom of my heart."
By becoming a patron, you'll instantly unlock access to 2 exclusive posts
By becoming a patron, you'll instantly unlock access to 2 exclusive posts
Recent posts by ADHD Decoded Podcast