Adrienne Shamszad
is creating songs for the heart and soul
Select a membership level
Patron of the Heart
This is it! You're a Patron of My Heart! For joining this tier, you will receive content from the vaults of my past and gems I'm working on now.  You are on my team, I thank you, I see you and I appreciate you! I will do my best to offer you music and content that inspires and uplifts you. Here's what you get: 


Music Videos: One or more a month

Songs From The Vault: exclusive access to unreleased music
Soul Provider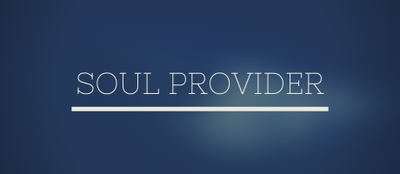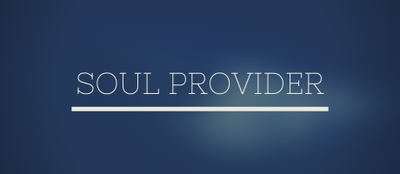 Baby, I wanna be your Soul Provider! Thank you for choosing to be mine! This tier has all the awesome perks from the previous tier, but also includes access to Live concerts and other lovely goodies. My Soul Providers get:

Songwriting Jam Sessions : we will co-write songs together LIVE

Behind-the-scenes Content

Everything from the Previous Tier
Sing and Surrender
OK this tier is a little different, and extra special. 

Sing and Surrender:
A Vocal Massage Class To Free The Body For Song

Every Friday, I offer a donation-based/free singing class online to a beautiful community of new and experienced singers. So how does this tier work? By signing up for this tier, you will be pre-paying for the 4-class series every month at a rate of 12$ per class. I will record the classes and if you can't make it in person, you will get EXCLUSIVE access to the video. In the event that I do not teach a class one week, I will provide you with a high quality video of vocal exercises and breathing meditations to get you by till the next class. Plus, by signing up for this tier, you not only get the vocal class, but all the other perks as well! yay! 

Here is a description of the class... 

Your voice is the messenger of your truth. If you have a desire or a need to communicate your truth out loud in a way that feels good, this is the class for you. In this workshop you will have the chance to develop and refine vocal techniques that support the empowered and liberated use of your voice. You will learn a mixture of techniques, warm-ups and melodies that encourage self-love, self-acceptance, courage and confidence.

Some of the topics include:
-Breath control
-Dynamics
-Vowels, jaw and tongue placement
-Harmonizing
-Vocal health
-Resonance
-Singing as a means for healing, relief and activism




Everything from all the Previous Tiers
About Adrienne Shamszad
Hello lovely person who is reading this!
If you don't already know me I am Adrienne Shamszad - a singer, songwriter and musician bringing
love
and
connection
into this
brutally beautiful world
through my own songs and the
music of my people
! What I do as a music maker is share what I learn about life, Love, people and God (this is the non-denominational, loves-everybody-kind-of-God) through the portal of my songwriting.
In 2016, I began a deep study of Iranian Classical Music and Voice. Since then, my music has shifted into a new dimension - I sing and write from the unique perspective of my life as an artist, an Iranian-American woman, a lover, a seeker through these different musical channels that are opened simultaneously in my brain, heart & soul.
I am deploying this Patreon page (Woohoo!), as I am in the midst of this transformation, a re-creation process as an artist.
I'll be using this platform to share multiple creative things:
to share secret songs written and recorded within the last 10 years that have been locked up in my song vault
new works
poetry
stories
quality time
performance videos and
behind the scenes footage of my artistic life.
I will be also be hosting
songwriting jam sessions
and
livestream concerts
with you as my honored guests!
Some Awesome Things About Patreon: Patreon is a way for us to stay connected that is personal and intimate.
This page is a distraction-less, ad-free oasis of artistic connection that will serve us far better than other social media platforms. Here I can deliver to you what is so often lost in the endless scroll-life of online media consumption! It's time to reflect... time to be inspired. Time to lean back and be changed by music and messages given from the heart for the soul.
Your patronage feeds a river of energy between my art and the world.
Your financial contributions become a part of the soil in which my music grows.
Each song, each video, each revelation that I make from this moment on is made with you right alongside me.
YEAH BABY!
Let's do it!
When I reach 25 patrons, I will launch monthly livestream concerts! 
1 of 3
By becoming a patron, you'll instantly unlock access to 9 exclusive posts
By becoming a patron, you'll instantly unlock access to 9 exclusive posts
Recent posts by Adrienne Shamszad
How it works
Get started in 2 minutes