Truth About Dyslexia
Creating helping right-brain thinkers thrive in a left-brain world.
Select a membership level
Support The Podcast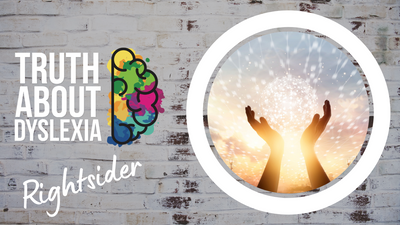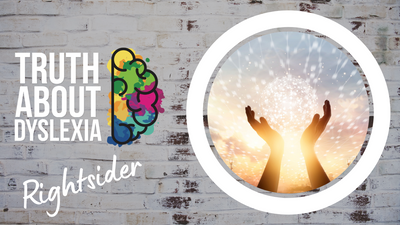 Become a RightSider and Support the Truth About Dyslexia Podcast and the work, Stephen, Vanessa & Becky do for Dyslexics all over the world.
You will be supporting us on our mission to change the world view of adult dyslexia and the lives of adult dyslexics.
It's a big mission and we believe in it passionately.
The world needs to know what it's REALLY like to be dyslexic as an adult (we all know it's not just reading and writing!).
Maybe you are dyslexic yourself and know how it feels to always be hiding your true self.
Maybe you are in a relationship with a dyslexic or have a dyslexic child.
Maybe you have listened to the podcast, been part of our 'Adult Dyslexia Secrets' group or even seen us on Youtube.
Whichever it is, you know the challenges of being an adult dyslexic and you being here means the world to us.
We have included a bunch of premium content to say thanks. Some really good videos that will have you saying 'I understand why I do that!'
Some of the videos & content included:
Listen to Actually Hear
6 videos with downloads
Go from always forgetting what was said to being able to remember what is said to you and recall conversations confidently. 
Actionable downloads include:
The Listening Challenge - are you ready?
A Listening Solution - how to change things around right now.
A Conversation Summary and Action Points - what can you do right now to make a change?
Create Motivation on Demand
5 video posts
We guide you through the process of creating your own motivation - never feel like you just can't get things done again.
Actionable downloads include:
Focus Target Tool - use your natural amazing focus to get all the stuff done - right now!
Visualisation Tool - use your visual thinking style to your advantage, you can create anything you want in your head and then make it a reality, we'll show you how.
Using Canva for Visualisation - technology can make all the difference and we'll show you how to use it.
Stepping Off The Emotional Roller Coaster
We will take you from feeling at the mercy of your emotions to understanding them and being able to manage and control them.
Never feel unstable, unreliable, or out of control again.
You'll get:
A fascinating and very in-depth interview with Jane Kjersten, counsellor, psychotherapist and author of a research paper on the affects of dyslexia on intimate relationships. Why are emotions such an issue for adult dyslexics? Understand what's really going on.

A masterclass on how to take control of your emotions by Vanessa Victor, Davis Dyslexia Facilitator and adult dyslexic - Never feel at the mercy of your emotions again, learn how to identify and manage them.

A masterclass from Stephen Martin, adult dyslexic and world-renowned dyslexia podcaster, taking you through his favourite tools to get you right off that emotional roller coaster, starting now!
We really appreciate your support. ❤️
Fan requests - For The Podcast

Additional Videos & Podcasts (from time to time)
About Truth About Dyslexia
Truth About Dyslexia is a group of visionaries on a mission to change the world view of what it means to be an adult dyslexic.

The world is full of misunderstandings and misconceptions of what dyslexia is, how it affects you and what it really looks like.

We want to change that. We believe you should be able to thrive in life and the world should be able to understand you better. 

We've been there, we know how tough life can be in a world where you feel like you don't fit in.

Maybe you feel like you are always trying to hide who you really are and how you really feel or like you are never going to be able to reach your dreams.

Spoiler Alert! YOU DON'T GROW OUT OF DYSLEXIA.

As Dyslexics we think differently. We are the rebels, the creatives and the out of the box thinkers. We are here to guide you, support you, and show you how to harness your unique thinking style.

Join us on our mission to change the world and raise the voices of adult dyslexics. Whether you just want to buy us a coffee or become a RightSider (where you'll see lots more of us) we really, really appreciate your support and help to make this change happen.



At $1000 we cover the costs of running our amazing community. We can then invest more in creating beautiful, emotional and informative videos, to show the world what adult dyslexia is really like. We want the world to know.

1 of 2
Become a patron to
Unlock 62 exclusive posts
Connect via private message
Recent posts by Truth About Dyslexia
How it works
Get started in 2 minutes