Advanced-Battlemaps.com
is creating animated and static maps / battlemaps for tabletop RPG
Select a membership level
D8
You get the High-Res still images (3840×2160 px) of the Map pack in JPG Format for VTT (Virtual Table Top) platforms in gridless and with a grid overlay (the grip is optimized for UHD 43" TVs).
D12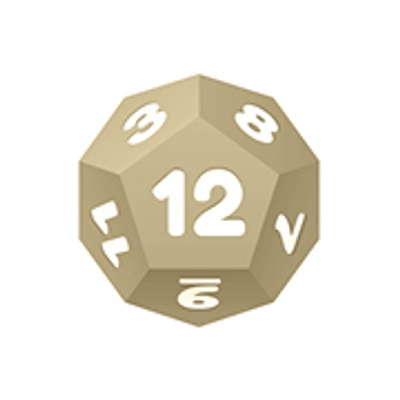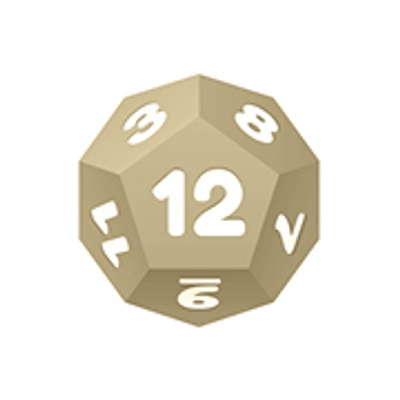 All of the "D8" rewards
Animated UHD maps in mp4 format (3840×2160 px) (Just the "Day versions" and no extra maps) with grid and without grid (the grip is optimized for UHD 43" TVs)
All the Battlemaps comes also in the WebM format to play easily online with the battlemaps, for example the Foundry or Roll20 system!
Including a layered PSD file with the grid on the video to render the video out of Photoshop with your customized grid.
Including ambience sound in the video
Access to the community and the right to vote
Including a "Battlemap-Overview" (PDF) with a map raster, where you can see how the maps fits to each other or wich maps are coming next (Have a closer look in the description below on this site)
D20
All of the "D12" rewards
Day and night / Weather and no weather / Other versions of the maps or additional extra maps!

All the Battlemaps comes also in the WebM format to play easily online with the battlemaps, for example the Foundry or Roll20 system!
About Advanced-Battlemaps.com
Hi and thank you for visiting my page!
Since I was 15 years old, I have been playing pen and paper role playing games like Dungeons & Dragons, Pathfinder, and Shadowrun. That´s almost 27 years ago now and I played with my friends for countless hours and days. For the last 15 years I have been the Dungeon Master of our party and I write my own campaigns within the world of the Forgotten Realms at the D&D setting. But a good story needs a good map and I have been looking for good maps, where we can play with all of our miniatures (the common 1 inch Base).
The first time we printed our maps to the original size and played on it or used the printed map tiles cards, which you can buy everywhere. So fat that has been working for us, but with the coming of achievable HD beamers and UHD Tvs, we would like to get digital Battlemaps to play on. The possibility of having an animated map where endless ideas could be explored would be awesome.
Since January 2021, I have also added the WebM format, which greatly simplifies online play with, for example, the Roll20 system. A tutorial on how to add a WebM video to Roll 20 is also coming soon.
So I decided to make some digital Battlemaps myself. After a huge amount of time of working on it, I am now the proud owner of some selfmade animated battle maps!
I decided to create maps that were able to fit to each other, because, there are so many maps out there, where for example a door or a passage is at the border of the map which leads to somewhere and you don´t have the fitting map which is probably right or left from your current map or position, and your party asks you where the door leads to and you often don´t have an answer and it's not even a map. That won´t happen with Advanced Battlemaps, promise! All of my maps fit to each other.
I made two different categories of maps:
single standalone maps:
(for example a wilderness map like the "Camp" map I've made,
which could be anywhere in the world
campaign maps:
(for example the "Dwarfen Tomb" maps I´ve made. Every map has a special letter in the naming of the map. Example: "dwarven_tomb_E_entrance_grid.mp4". In this case the map can be placed on position "E" (have a look on the example picture below, and you will see, what I mean)
• the letters (for example "
E
") shows you where to place the maps
• the cross "
x
" shows you that there is no map intended
• the questionmark "
?
" shows you that there will come another map which fits to the other ones next to it or is an extra map (maybe a secret room or cave) like for "D20" patreons, which fits into the campaign maps.
For example the "
Dwarfen tomb
" contains already all "outside" maps. The Dungeon maps coming the next weeks and will replace the questionmarks.
When a campaign map is published you will receive a PDF file within the map pack, which explains, where the map belongs to or in which sequence you can play them.
The very first big campaign map set (
The Dwarven Tomb • Part one
) starts at a high Mountain Range with two possible start points (the "
Portal
" or the "
Camp
" map) and ends up at the entrance of the Dwarven Tomb.
Here are some pictures:


Part two
of the campaign map set will show you the first part of the dungeon I´ve planned for the tomb of this Dwarven hero, which is coming in the next few weeks. At the end of May 2020 the last part, part 3 will be available and will make the campaign map complete for a whole adventure you can play.
How many maps will be produced?
There will be up to a maximum of 3 map packs in the different "tier" categories per month, so it will be easy for you to keep an overview of the costs. You will be "
charged per map creation
".
As an example, with the "D20" tier you will always get per map pack 2-3 different maps with additional different content (day, night, weather, with effects or without, with traps, or without). That means, that you can get up to 6 or more animated maps per pack. At the end of the month, it could be 18 or more animated maps, you will get for 13,50 $.
Have a look at my Website:
www.advanced-battlemaps.com
Join my Facebook community:
https://www.facebook.com/advancedbattlemaps/

Follow me at Instagram:
https://www.instagram.com/advancedbattlemaps/
Youtube:
https://www.youtube.com/channel/UCexYgAEFe26tmpWAXeanOnA/featured?view_as=subscriber
Do you need support?
If you find something (e.g. an incorrect video file) or you have a question or a suggestion, don´t hesitate to email me:
[email protected]
and I will respond within 24 hours.
Thank you very much and have a lot of fun with my animated maps!!!
Timo
By becoming a patron, you'll instantly unlock access to 76 exclusive posts
By becoming a patron, you'll instantly unlock access to 76 exclusive posts
Recent posts by Advanced-Battlemaps.com
How it works
Get started in 2 minutes