Adventure Gamers
is creating comprehensive specialist coverage of the adventure game genre
Select a membership level
Adventurer
You're a fan of adventure games!
Thank you so much for your support. It means a ton to us to have the community we love helping make sure we continue to exist.
Includes Discord benefits
AG Fan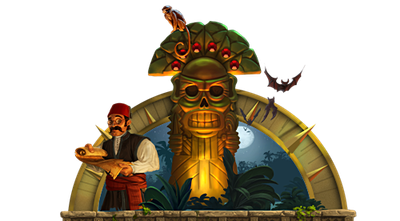 You're a fan of adventure games and Adventure Gamers! Thank you
so much
 for your support!
- No ads on the website
- Patreon-only feed
- Special status on Discord
Includes Discord benefits
AG Superfan
You're a HUGE fan of adventure games and Adventure Gamers! Thank you so much for your support!

- No ads on the website
- Patreon-only feed + special forum
- vote on site features and Aggie awards
- Special status on Discord

Includes Discord benefits
About
Adventure Gamers
started as a humble fan site in 1998 but grew into one of the premier online magazines of its kind and the largest English-language website devoted to the adventure genre. From the oldest text and graphic adventures (such as
Zork
,
King's Quest
, and
Monkey Island
) up through today's most recent releases (such as
Thimbleweed Park, Kathy Rain
and
Samoros
t).
With an audience of over 100,000 unique visitors every month, our goal is to be
the
trusted source for all international game news, previews, and reviews, interviews with people involved in adventure game development, and feature coverage of industry events such as the Game Developers Conference, E3, and gamescom. Our active forums are home to a large community of adventure gamers from all over the world.
Why Patreon?

We've been around for almost 20 years and want to be around for much longer, but if we're to evolve, innovate, and continue to thrive in these challenging times for online magazines, we're going to need your help. We don't plan to reinvent the wheel, merely improve where we can and expand in exciting new ways, whether it's providing extensive coverage in new formats like video, increasing the efficiency with which we can cover new game releases, or even exploring whether we can turn this into an actual physical magazine.
Adventure games tell us stories, present us with puzzles to solve, and give us new worlds to explore that we could otherwise only imagine. We want to share our passion for such experiences not only with like-minded gamers, but also introduce others who aren't aware of adventure games to this genre we all hold so dear. We can't do this without you, so please consider supporting us. Along with the satisfaction of knowing that your pledge is making an important difference to the welfare of the site, we'll provide a number of tangible benefits offered only to those making a monthly commitment, which we believe will make your Adventure Gamers experience even more rewarding.
We wish we could go on being completely self-sufficient, but the time has come to admit that we can't. Hopefully our reputation of honesty and integrity speaks for itself, but rest assured that every contribution you make as a patron will be channeled into the operation and advancement of the site, a goal that benefits everyone.
We truly believe that a healthy Adventure Gamers contributes to a healthy adventure genre. The success of any niche market is dependent on a dedicated grassroots community keeping the faith. We've been doing just that for nearly two decades now, and during that time the genre has emerged from its oft-proclaimed "death" throes to being flourishing at an unprecedented level of independent development. With your help, we can continue to lead the way in providing ongoing coverage of this genre resurgence, but there's only one way that can happen:
together
.
When we reach $500, we are very close to covering the full costs of running Adventure Gamers! Advertising finally becomes less of a dependency for us.
1 of 8
Become a patron to
Connect via private message
Recent posts by Adventure Gamers