Liara Roux
is creating sexy comics
Select a membership level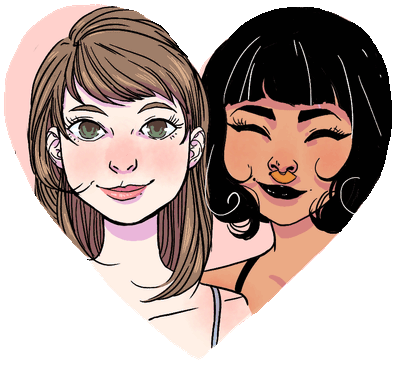 Tip Jar
Support the comic and get access to the behind the scenes sketches and blog posts in the patron feed!
Unlock the Smut
Once the feature is available on the site - unlock the uncensored, naughty version of the comic. Yup!
Wallpapers
You'll get all of the previous rewards, plus a set of phone and desktop wallpapers released each month!
About Liara Roux
Hi! I'm Liara Roux!

You may know me from other stuff I do online - this is my passion project! I write this very sexy comic because it is hot and fun 😃 I am lucky that I get to work with so many cool comic artists - Aubrie Haze and Jen Hickman and more to come! 
My comic is loosely based on my real life adventures! (like the first short story - Journey To Nara) Sometimes I throw in a bit of sci fi & fantasy as well! 😜Mainly, I want it to be a little strange and weird and cool and make you think and also get you really excited! It's been so cool that so many people have been so interested!
At the moment, the comic is mostly funded by me. It doesn't end up money... I end up losing money on it! Which means I may not be able to continue it for the long term. Someone suggested I make a patreon so that fans can contribute! You can see how much progress we've made so far in the goals bar. It will be super exciting to get the comic to a place where it is self sustaining! Because then we will be able to publish more pages every week! It would also be very cool to eventually collect all the stories into a book <3
I want my comic to be sexy, magical, and representative of a world filled with unique moments. So don't be surprised if you get a little slice of life, some cute moments, and an intergalactic orgy. It's hard for us to predict where this will end up!

For now, we want to make a patreon where anyone can read a comic for free and enjoy it, but special supporters can log in and see the uncensored version.

So we're going to start putting up content now, and if you feel like being a part of it, join in! We hope you like it!

The comic will start to break even! I will be so excited to know there are so many people as excited about it as I am :)
1 of 5
Recent posts by Liara Roux