The Adventuring Guild Network
is creating quality podcasts, livestreams, and Dungeons and Dragons homebrew
Select a membership level
Adventurer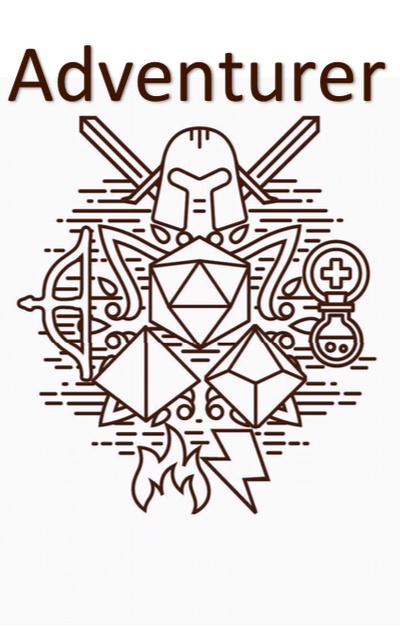 Access to member only content
Member only polls
A shout-out on air when you join our Patreon
Custom Adventuring Guild Pin
Guild Store Coupon Code
Random Sample Products (random patron chosen when I receive the samples)
Access to our Discord
Party Member
Preview of what's coming out - Be informed of the new Homebrew Review theme, classes, races, and setting when it's recorded.
Name a place - choose a shop, Inn, tavern, manor, lake, park, cabin, etc. The name will be added to a list and randomly drawn. 
Party Member Tier Pin
Plus all previous rewards
Party Leader - Player
Join the crew - You are guaranteed a spot on the Chaos Plan, our actual play podcast. Create a character and join in!
Join the crew part 2 - You can submit ideas for and join the Homebrew Review and A Long Rest. The Homebrew Review is our review podcast where we talk about amazing homebrew. A Long Rest is an after-hours chat with stories from other campaigns and D&D in general.
Better with Friends - You can invite a friends to join the group on a temporary basis. Have them roll up an approved character and join a game sometime! After they play if they want to join permanently they can pick up right where they left off. 
Party Leader Tier Pin
Plus all previous rewards
About
Thank you for taking the time to visit our Patreon page!
We are The Adventuring Guild, a Dungeons and Dragons 5th Edition Network. We have a plethora of different projects going on including podcasts, content creation, live streaming, and general D&D shenanigans. We are fully staffed by our Patreon members so by joining you become one of us! (One of us, One of us) We are a tight-knit guild who supports each others projects and ideas. We have a code of conduct we uphold and we are inclusive and accepting of all. We are a global network spanning several countries and time-zones so there is always someone online to chat with. Our website is constantly being updated and our discord is full of amazing D&D ideas and material.
We have landed here on Patreon to help support the projects we pour our time and love into. It's the support from all of you that makes this possible and by supporting us you become a member of the Guild itself. Our projects are your projects and we support each other as much as possible. If you cannot make a monthly donation that is totally okay, just sharing this page or mentioning us to your friends goes a long way to helping spread the word. We love hearing from fans who enjoy Dungeons and Dragons, so send us your stories and thoughts. If you are a creator of content let us know! We are always looking for new homebrew to dive into.
Thank you all again for visiting our page and we hope to hear from you soon. You can find our podcasts wherever you get them from. Just search for The Adventuring Guild.
If you'd like to know more about us check us out on
Facebook
,
Twitter
, or our website
www.theadventuringguild.com
.
Open a merchant stall. We would love to be able to bring you Adventuring Guild item such as dice, bags, GM screens, T-shirts, and more. We also have a 3D printer that we would like to utilize and send printed items out to our member. To do this we need your help. 
2 of 4
Become a patron to
Unlock 15 exclusive posts
Connect via private message
Recent posts by The Adventuring Guild Network
How it works
Get started in 2 minutes