Advocacy for Fairness in Sports
is creating Sports advocacy journalism with teeth
Select a membership level
Level 1
As a Level 1 Patron you'll receive:
A note expressing our sincere thanks 
Access to members-only content.
Level 2
As a Level 2 Patron you'll receive:
A note expressing our sincere thanks
Access to members-only content
A copy of The Flip Side of Glory by Brandi Winans, Kindle e-book edition (Sent Month 2)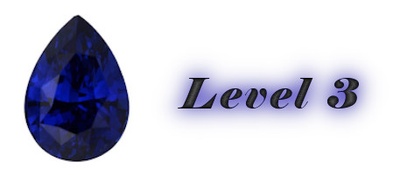 Level 3
As a Level 3 Patron you'll receive:
A note expressing our sincere thanks
Access to members-only content
A copy of The Flip Side of Glory by Brandi Winans, Kindle e-book edition (Sent Month 2)
A copy of After the Cheering Stops by Cyndy Feasel, Kindle e-book edition (Sent Month 3)
About Advocacy for Fairness in Sports
Advocacy for Fairness in Sports
was born a little over three years ago when founder Sheilla Dingus, started digging around in court dockets and became dismayed at the many obstacles and challenges facing athletes that hardly anyone was talking about.  When she started writing, she had no idea if anyone would read her work but decided to write and see what would happen and as it worked out her attention to detail coupled with easy to understand explanations of complex court cases and other issues began to attract readers, many of whom are in the legal field.  

Our second year was something of a breakout year in that we became the preferred news source for retired NFL players and their families who were having nightmarish experiences in the much-heralded Concussion Settlement. They were trying desperately to find information that the official website doesn't provide and unfortunately mainstream media will never provide. We've followed the litigation, obtained off-docket non-public documents, and interviewed countless people from the players experiencing difficulties, to the attorneys trying to guide players through the difficult process,

Our growth has been slow but steady.  Along the course, we've picked up some quality contributors who've helped to expand the scope of our reporting.  We've tackled abuses in the NFL, NHL, NCAA, Olympics and the various governing bodies within and will take on any area in which we see athletes in need of advocacy. We're not afraid of upsetting the corporate powers because when the rights of athletes who produce the sports we love are compromised by sports leagues, or even the justice system itself, that's our call to action.  We've faced challenges and intimidation and held our ground.

As our readership and scope increased, so did expenses, and in April 2019 we incorporated as a 501(c)(3) non-profit newsroom.  We don't do big salaries for administrators and in fact, our officers and board members are uncompensated.  We are dedicated to our mission and prefer investing our donors' money in research, reporting, and the various expense involved in producing our work.

Our site is ad-free and 100% reader-supported.  We decided to join Patreon in order to raise funds to expand our investigations and compensate writers who are financially unable to write gratis.  Investigative journalism is becoming an endangered species outside the political realm and nowhere is this more relevant than in sports.  During our brief existence, we've lost count of the quality sports journalism jobs that have been lost, and of course, along with it, the coverage the outlets provided.  Many newspapers have been shuttered.  Vocativ and Vice Sports are basically no more, or at least in the true reporting sense. Numerous quality journalists have been released from ESPN, and recently their award-winning program, Outside the Lines was all but eliminated.  Sports Illustrated fired scores of reporters only to replace the content with cheap copy-writers who produce clone stories in large quantities rather than quality work.  ThinkProgress completely shut down eliminating even more objective sports coverage. As of now, the latest cut was at Deadspin where corporate owners wanted to turn it into a click-bait site with no substance forcing the reporters who actually cared about their work to walk out in mass.  We'd like to utilize the talents of the many quality freelancers currently on the market but we need money to pay them.

We don't stick to the rules. We don't care about ad revenue.  We want you to see our work, not some advertiser's product.  We don't measure our stories by word length but how thoroughly we covered the topic.  We're irreverent because those who abuse their power don't deserve reverence.  We're into punchy satirical graphics since it's been said, "A picture is worth 1,000 words."  Just don't let the quirky graphics fool you. We're very serious about getting the story, cutting to the truth, and getting it right, and we're proud that we've managed to get stories that others were unable to obtain because we've developed a reputation of trustworthiness and our sources know they'll be respected and protected.  We're not indebted to nor affiliated with any sports leagues or organizations.  Unlike most in major media we don't have massive TV deals with sports leagues, nor do we need access to their sidelines and locker rooms.  

In addition to our writing, we also have a document cloud account with thousands of court documents in important sports cases all free to the public because we believe knowledge is power.

We like to think of Advocacy for Fairness in Sports as the little engine that could. We've broken all the rules and we're still here. If you ever doubt the power of the pen, remember that Larry Nassar's gymnastics abuses were known to USA gymnastics, the U.S. Olympic Committee, SafeSport, and even the FBI, but it wasn't until Indy Star brought the stories to the public that anyone was held accountable.  Even as small as we are, we've seen some dodging and weaving because of our coverage.

We'd like to ask for your help in furthering our mission of hard-hitting sports journalism with teeth and moral clarity. Hopefully, work that's impactful enough to spur positive change.. Mostly we ask for your patronage because we're all about information.  We don't want to set up paywalls that block people from the information we provide just because they don't have a lot of money.  One thing you'll get in return for your investment is the satisfaction of knowing that you're supporting a hard-working, and dedicated team committed to athletes and justice.   Join us.  We feel we have something special and we want you to be a part of it.   As a member of Advocacy for Fairness in Sports through Patreon, you'll be alerted whenever we post new content and you'll also get some exclusives and occasionally a behind the scenes look at our work that isn't readily apparent.  Patreon is where we'll let our hair down just a little. We'll also listen to you if there's something that you feel we should be looking into.

We've set up some various patronage levels and have tried to include a little something extra with each.  Together we can make things happen!
Our initial goal is $500 per month.  This is the bare minimum needed to meet operating expenses, and even at $500, we'll be operating on a shoestring, but remaining stable short of any unanticipated challenges.

Until now, we've relied on random one-time donations and those are always appreciated, but now we're asking our readers who are able to do so, to commit to a monthly donation in order to aid us in budgeting our resources.  

During our first quarter as a nonprofit, donations were strong but fell sharply in the second quarter.  As a result, we're surviving off our first quarter surpluses but those won't last much longer.

For our first two years of existence, prior to becoming a 501(c)(3) nonprofit, Sheilla footed the expense but due to some life changes, she began having to charge expenses during the beginning of year three, and operating on credit is not sustainable.

We've experienced encouraging growth in adding new writers, and expanding our reach and have even had an impact on the manner in which the NFL appeals claims in the concussion settlement due to our reporting, and we are in the midst of ongoing investigations that we feel could have a major impact.  This work is only possible through reader support.  If you value what we do, please consider making a monthly pledge to keep the work alive.
1 of 3
Recent posts by Advocacy for Fairness in Sports