Ækashics
creating RPG Assets for any engine!
Select a membership level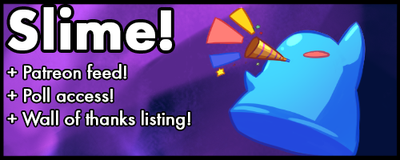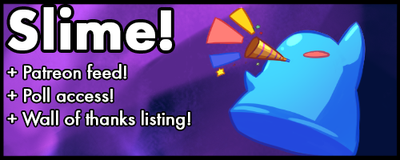 Slime!
Thanks for your support! for $1 per update cycle you will get:

Access to Librarium Base Releases posts! Old and current Librarium Animated, Librarium Bonus and Librarium Static base release posts!
Access to patron choice exclusive polls!
Suggest monster archetypes in the Librarium suggestion box!
 Access to Patreon feed for WIP shots, news and more! 
Your name in the special thanks section in Librarium's website and releases!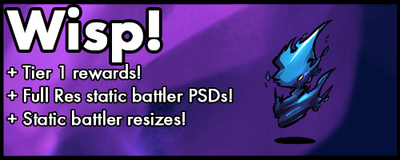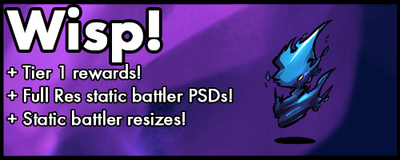 Wisp!

Includes Tier 1 rewards!
Receive the static frame full-resolution PSDs for the featured Librarium Statics releases and for convenience, resizes in three flavors(Small, Medium, Large) for the featured update cycle!
Receiving the PSDs to these files means you guys are free to edit, resize or modify the battlers for your own personal project needs, so long as there's no individual redistribution involved! You're also free to adapt the drawings to be used as avatars in forums, signatures, title screens,etc.  These PSDs can also be used for other projects such as TCGs/Board games!
TL;DR You can use the file for any graphic need, just keep it private please (╯✧▽✧)╯!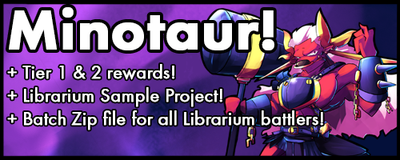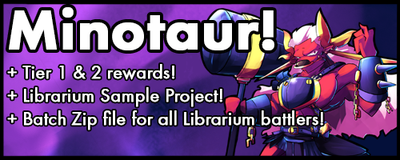 Minotaur!

Includes tier 1 and 2 rewards!
Receive the Librarium Sample Project  with finely tuned RPG Maker MV dragonbones settings, action sequences and even skill animations for featured Librarium Animated releases!
Receive the most up to date batch zip folders for Librarium static and non-static battlers!
Receive the Librarium Tileset Folder! A group of ever evolving tilesets which you are free to use in your own commercial and & non-commercial projects! It currently features a propeller Airship, a Sci-fi cave, a forest temple and more!
By becoming a patron, you'll instantly unlock access to 1,384 exclusive posts
By becoming a patron, you'll instantly unlock access to 1,384 exclusive posts