AE Lister (www.aelister.com)
is creating original kinky/romantic/erotic queer fiction.
Select a membership level
Play Partner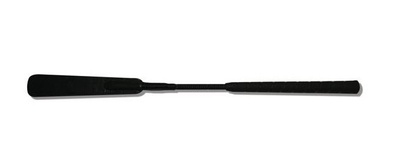 As a Play Partner you will:
Gain exclusive insight into characters including descriptions, outlines, and fictional interviews.
Participate in polls and queries regarding future exclusive content on this site. Tell me what you want to see!
Character descriptions, outlines, and interviews.
Shibari Expert
*This is the best value tier as it gives you access to a great deal of exclusive content, ARC copies, and teasers/excerpts.
As a
Shibari Expert
you will
:
Receive all the benefits of the Play Partner tier.
Read complete short stories and/or longer works not intended for publication.
Read specialized queer erotic romance fiction not intended for a larger audience.
Dungeon Master
As a
Dungeon Master
you will be be able to:
Receive all the benefits of the Play Partner and Shibari Expert tiers.
Suggest a *specific fetish to appear in my current work-in-progress (the descriptive level of the suggested fetish will be dependent on my comfort level).
Have your name (first, last, or both) in one of my stories as a secondary character.
Receive a personal acknowledgement in my next published book.
Access free proofreading services. (First 10k words free, every 10k afterwards, $10USD/10k words - this applies to every project - you will always get the first 10k words proofread for free.)
View the complete archive of exclusive Patreon content.
10k words free proofreading services (after that, $10USD per 10k words)
About
My name is Alison Elizabeth Lister. I write very kinky and erotic stories under Elizabeth Lister and AE Lister. I've published ten books with MLR Press and I have three upcoming novels with NineStar Press. I also have a brand new original series signed with Pride Publishing that features a protagonist under the Trans umbrella.

My books so far have all been about men loving other men because this dynamic has always fascinated me. There is at least a little kink in everything I write ranging from exhibitionism/voyeurism to full on structured BDSM. My first novel, Beyond the Edge, received an honourable Mention from the NLA-International for excellence in SM/Fetish/Leather writing.

I have set up this Patreon account in order to offer exclusive benefits to people who may be interested in a peek into the unseen side of writing - rough drafts, deleted scenes, character bios, incomplete drafts of projects that never went anywhere. It also offers my fans the chance to have their name in a book or suggest a fetish for a sex scene. Want to be personally acknowledged on the front page of my next novel? Now's your chance. Looking for the opportunity to influence what I work on next? Well, here you go.

The first five people to subscribe will receive free electronic copies of my complete backlist (10 eBooks)

Please, I hope you will consider joining me on this journey. I appreciate everyone who has ever encouraged me, supported me in non-financial ways, and told me that they loved my work. I thank you from the bottom of my heart. Without you I would have given this up long ago.

XO
Alison (AE Lister/Elizabeth Lister)

By becoming a patron, you'll instantly unlock access to 10 exclusive posts
By becoming a patron, you'll instantly unlock access to 10 exclusive posts
Recent posts by AE Lister (www.aelister.com)