Aeon Psych
is creating music, videos, and tutorials
Select a membership level
Bronze
Entry level tier.
Entry level discount on merchandise, products, and services (if available)
Silver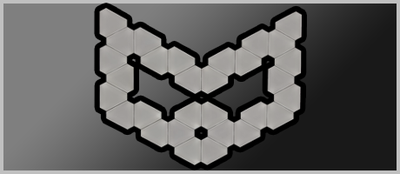 Base tier. 
Name listed as supporter on social media content (where/when available)
Access to twitch sub enabled servers on discord
Base discount on  merchandise, products, and services (if available) 
All previous benefits
Includes Discord benefits
Gold
Gold Tier. 
Suggest benefit idea
Suggest content or input considered, featured if used
All previous benefits
Includes Discord benefits
About
Thanks for coming here!
Read below to find out more about me, and what this is for!


What I Am, What I Do

I'm an avid content creator exploring opportunities in YouTube, Twitch, Music, and Masterclass tutorials. Over the years, I've posted many videos to YouTube involving video game highlights, food, and other comical sketches; streamed a wide variety of content on Twitch; produced a few different genres of music; created multiple dance festival music mixes; and self published 2
Android mobile apps
.
I have a decent amount of professional knowledge of Criminal Justice, and Java programming, but my overall passion(s) involve creating content with music being at the top of the list. Music has always been a constant in my life. From playing various musical instruments growing up to being able to produce and tell stories through mixing now. I personally believe that, used properly, music is and can be such a powerful tool to help inspire, motivate, and give hope to people, that I aim to one day be able to establish myself comfortably through music and other content creation that I will then be in a position to help others follow their passion(s) as well.
Going forward, I'm planning on getting into video production and editing + professional live stream setup and management with a side focus on hosting my own masterclass courses teaching others topics I know how to do myself (i.e. DJ, Live streaming, etc.).
I'm just a normal person, like yourself, who has found himself in a world where there is seemingly no purpose, and making ends meet is more of a chore than it should be. Realizing that there are many others out there in the same situation, I want to prove that it is indeed possible to make personal dream passion(s) a reality, and help others do the same along the way.
In going forward, I want to be able to provide a place where others can feel connected, loved, and inspired. That even though they might be going through a tough time, are uncertain, or just depressed about their current situation(s) that it is important to know that there are others out there in the same situation, and many are willing to come together to help each other out. When times are tough, I want to be able to help show the good that can come from banding together and helping each other as a community of like-minded individuals in similar situations.
You are the reason why I make content. You are the reason why anything I've created online exists, and it's only because of you that I have the opportunity to do so. Whether or not you choose to directly support me or the community, I still value and appreciate you. As long as you enjoy the content I make is all that I could ask for, but to keep doing it, I could use your help...

Even pledging just a few dollars a month would be a
HUGE
help! I know it really doesn't sound like much, but honestly, one dollar per supporter would be Insane! Although I don't have any official Patreon exclusive stuff established yet, any patreon supporters will have access to these features once available, and I am definitely open for suggestions for exclusives to feature! As of right now, patrons get exclusive access to the same private chat and voice channels on the discord server, as do any Twitch subs, as well as most twitch sub perks that aren't specific to twitch streaming platform itself.
Achieve over 5 patrons.

Get help improving social media content (i.e. twitter/facebook/instagram/tiktok)
Be even more consistent with content posts on social media in general.
More rewards soon™?
1 of 5
Become a patron to
Connect via private message