Aesli
is creating Fableforge, the ultimate sandbox RPG!
Select a membership level
Slime Supporter
'The slippery slime is a perfect supporting companion to any brave adventurer!'

You receive:
Includes Discord benefits
Steam Key When Fableforge Releases If You Donated $20 USD Total! (It'll be $20 or $25 to buy, so it's a discount if it's $25)

Access to Closed Testing! (Closed testing not yet available)

Discord Title 'Slime Supporter'!

Access to Patron-Only Discord Channel!

Name in the In-Game Credits 'Early Supporter'!
Beetle Backer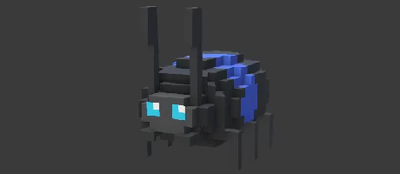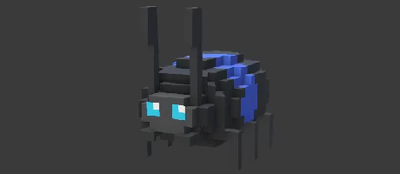 'The bodacious beetle, a brilliant backbone to any endeavor!'

You receive:
Includes Discord benefits
Steam Key When Fableforge Releases If You Donated $20 USD Total! (It'll be $20 or $25 to buy, so it's a discount if it's $25)

Access to Closed Testing! (Closed testing not yet available)

Discord Title 'Beetle Backer'!

Access to Patron-Only Discord Channel!

Name in the In-Game Credits 'Early Supporter'!

Access to Behind the Scenes Dev Channel in Discord
Zombie Zealot
'Zealous is the zombie who travels zone to zone to find it's next foe...'

You receive:
Includes Discord benefits
Steam Key When Fableforge Releases If You Donated $20 USD Total! (It'll be $20 or $25 to buy, so it's a discount if it's $25)

Access to Closed Testing! (Closed testing not yet available)

Name in the In-Game Credits 'Super Supporter'!

Discord Title 'Zombie Zealot'!

Access to Patron-Only Discord Channel!

Access to Behind the Scenes Dev Channel in Discord
About Aesli
Hey guys! 👋 My name is Andrew Sliva (you can call me Aesli). I'm a 23 year old lad making Fableforge, the ultimate sandbox RPG. I'm doing this all by myself right now, I don't have any publisher or anything so any amount helps! 😄
Fableforge is a voxel-based open world sandbox RPG that mashes up RPG elements with sandbox elements with player-created content and procedural generation! Here are some of the features that will be in-game on release:
🌍 Explore a procedurally generated fantasy RPG world


🌟 Discover procedurally generated regions each with their own procedurally generated mobs, resources, and environments


🤓 Create your character, choose your race, and customize your appearance


✨ Design your own spells & abilities from scratch


🔨 Forge your own weapons, armor, and tools from the procedurally generated resources you've discovered, customize how it looks block by block and customize its stats


🏹 Aim, block, and dodge as you fight procedurally generated enemies in an action combat system


👹 The farther you travel, the more difficult things get


📈 Infinitely progress your character and level up your skills how you want to


🟩 Build anything you want, anywhere you want


👥 Host your own server and play with friends
Your support would mean so much to me as it can help with things like website upkeep, hiring a composer, localization, marketing and other development related costs, or an occasional honey butter chicken biscuit from Whataburger. 😋
Your support is greatly appreciated, and any amount helps out significantly!! 💙
$470.55 of $500
per month
Now we're starting to do some damage! This can pay for a few commissions per month if necessary (anything from music/audio to graphic design to development-related commissions)
3 of 7
Become a patron to
Connect via private message
How it works
Get started in 2 minutes