AEVA - Woman Earth Soul
is creating videos and writing/journalism
Select a membership level
AEVA
Includes:
Digital download of AEVA magazine (approx quarterly)
Patron-only updates
Sister
Includes:
Digital download of AEVA's quarterly magazine 
Extra video footage from our 'Conversations with inspiring women' series, made with our members in mind, plus other future series.
Sacred Space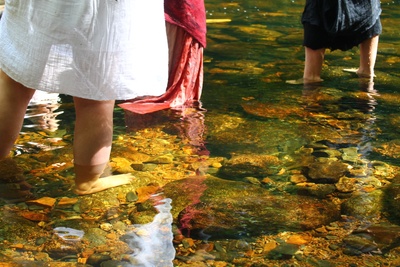 Includes:
Digital download of AEVA's quarterly magazine (Print version when funds allow). 
Extra video footage from our 'Conversations with inspiring women' series, made with our members in mind, plus other future series.
Access to fortnightly online meditations.
About
AEVA is a 'new media' outlet created to inspire, inform and empower women (men love what we do too!). Mainstream media rarely covers the true voices of women speaking out in protection of life, magazines and channels like AEVA are rarely funded. Help us to make these voices readily available to the masses by becoming a member today.

No one can deny that we are living in edgy times. In the face of so much destruction, devastation and chaos across our beautiful planet it is easy to feel overwhelmed and hopeless. Here at AEVA we find hope in the vast number of formidable Women and communities that are standing up, speaking out and envisioning ways through the insanity. Because these voices are rarely celebrated or given air time within mainstream media (without a particular spin that serves industry and government), and when increasingly 'new media' (true news) is censored on social media and the internet, the pages of AEVA are compiled to offer a platform to elevate these voices and to support the radical awakening of humanity and the dismantling of the old paradigm that is now imperative if we as a humanity are to sustain life on this planet we call Earth.

Now is the time.

Your support as a member is critical in sustaining these pages, please be part of the circle that makes AEVA possible in this world and help us to grow our membership and funds to invest in the community work with adolescent girls and boys that is at the heart of AEVA's longterm vision.

At this juncture in history/herstory the preservation of life requires us all to be willing to look beyond what we are being sold by mainstream media/society, to step away from the comfort of our consumer mindset and to feel and see beneath the surface. Where mainstream media acts to curtail and control our grassroots activism and when most women's magazines offer a drip feed of images and information designed to undermine our inherent beauty and worth in order to increase sales and consumption and therefore keep us asleep, we at AEVA are offering something different; we honour the beauty and wisdom in every woman and recognise the strength and power we all have to effect change, we seek to unearth the voices of radical activists and to give a platform for their voices to be heard. Our pages serve to affirm and free us all from the false mental conditioning and notion of perfection sold to us by mainstream media.

Together we are an undeniable force, a power as ancient as the Earth herself. Together there is nothing our hearts will not achieve. Together we are and can change and challenge the face of Politics, Law, Education, Community and Family life, bringing the connected heart back into our world. No area of life will be left untouched. That which has been quieted, shut down and ignored is now awakening. Rumblings from the Earth mother's belly herself, calling us to stand up and speak from our hearts, to dare to go against the grain and to vision big. Each voice is an inspiration and a support to our own. We believe in each other, help each other with that next step and through each woman's unique story is reflected the true power and beauty of woman. Here at AEVA we are weaving the threads of these voices and strengthening our web in the creation of a just new world.

By becoming a patron, you'll instantly unlock access to 13 exclusive posts
By becoming a patron, you'll instantly unlock access to 13 exclusive posts
Recent posts by AEVA - Woman Earth Soul