Select a membership level
A Tip for the Tour Guide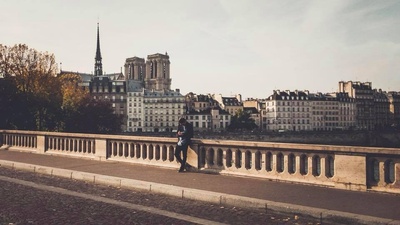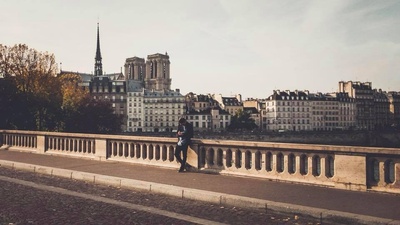 You dig what I'm doing & just want to say thanks. I really appreciate it! Every little bit helps & the fact that you went out of your way to make this gesture makes you cool in my book. Although there aren't any rewards for this tier, I look forward to sharing more Paris content with you via my public platforms!

The Café Club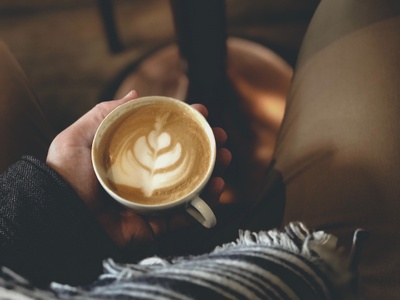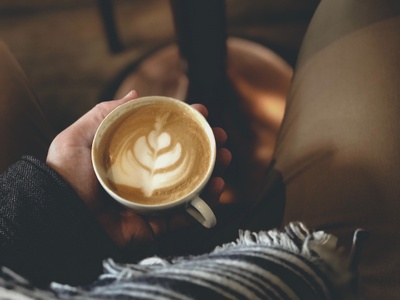 Enjoy my weekly videos & think they're easily worth $1 each? Maybe you've been wanting to buy me coffee to say thanks. That makes you awesome! In exchange, each month you'll get these rewards:

-Exclusive blog content: Come to my Patreon page for bonus videos, private photos, blog posts, food & lodging recommendations, and other good stuff I'm saving just for patrons.
-Access to live Café Chats (Facebook): Join me for interactive livestream chats from a café as I (and sometimes a guest) sip on a drink and watch Paris unfold before us. You'll receive a link to a private Facebook group to access these broadcasts and their replays. 
-Join the community: Between our private Facebook groups, Zoom chats, book club, and live chat room conversations, you'll get access to a friendly & passionate community of Paris lovers who share your francophile obsession!
-Come hang out with us: Plan to be in Paris? We often arrange member-only meet ups at a local café and you're invited! It's a great way to socialize with other Paris lovers, make travel friends, and have a drink with yours truly when my schedule permits. 

VIP Viewers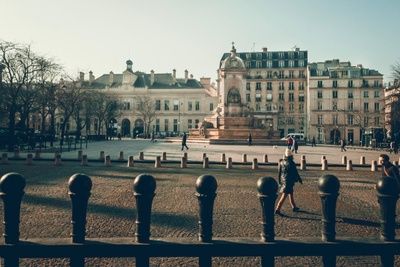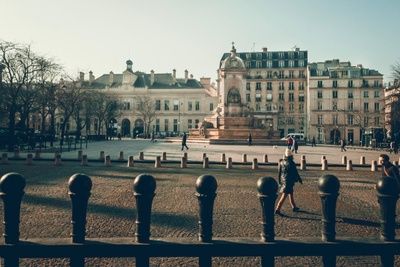 You're totally invested in this idea and want to see it survive & thrive. You're happy to toss me a few dollars for each weekly video as a thank you. Yay! In addition to the perks of the previous tier, you'll also get:

-PDF maps of some of my earlier episodes: Get a record of where I went & what I showed during a particular episode. Perfect for planning your own walks through Paris, to see this beauty with your own eyes! *Note: Maps are available only for episodes 
-A discount on my in-person walking tours: Coming to Paris and want to tour with me? You'll get 30% off one of your tour entries. (*Discount applies to your entry only and not the rest of your group. Valid once per calendar year, does not apply to private tours.)

About A French Frye in Paris
Bonjour from Paris - thanks for considering supporting this project!
I'm Corey Frye, an ex-New Yorker who married a French girl & moved to Paris in 2010. I'm a full time tour guide, photographer & content creator. I fell in love with this city from day one and I'm always looking for creative ways to share it!
Each week I post a free guided tour on my 
YouTube channel
showing a different part of Paris.  We dive into a range of good stuff: history, art & architecture, food, gardens, hidden courtyards, and lots more. It's a great way to stay connected to Paris when you can't physically be here.
As a thank you for your Patreon support you'll get rewards like exclusive blog posts, bonus videos, Paris recommendations, and even PDF maps of some of my earlier episodes so you can located these lovely spaces for yourself.
My current supporters make up a thriving community of Paris lovers who call themselves the "Frites". We interact in many ways including private Facebook groups, Zoom chats, a book club, and in-person "Frite Meets" for those in town who wish to share a drink with like-minded travelers. 
Please browse the pledge tiers for more details on these perks, and thanks for your support!
By becoming a patron, you'll instantly unlock access to 291 exclusive posts
By becoming a patron, you'll instantly unlock access to 291 exclusive posts
Recent posts by A French Frye in Paris
How it works
Get started in 2 minutes