Gus Le Breton
is creating African 4x4 adventure and plant hunting stories every week
Select a membership level
Bundu-Basher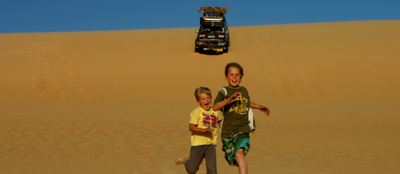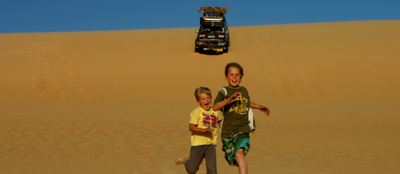 If plants, African wilderness and 4X4s are your thing, please support me to keep the videos coming. You'll never be charged more per month than the maximum you set. This tier includes:

Access to my private community, with exclusive news and behind-the-scenes stories;

The opportunity to be involved in the creative process through periodic consultations, polls etc;

Invites to patrons only meet ups;

Advance notice of all my videos before they come out;
Trail-Blazer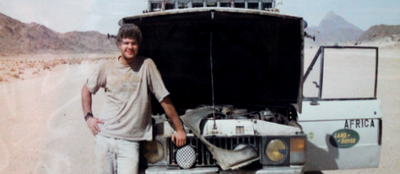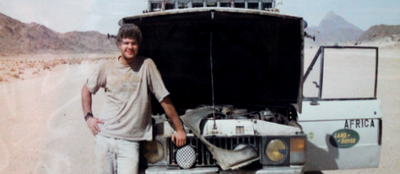 If you really want to feel like you're part of the journey, with regular interaction with me, this is the one for you. Thank you!  In addition to all the benefits of the Bundu-Basher Tier, you will receive:
Access to videos of me reading excerpts from the diary of my crazy Africa overland expedition as an 18 year old back in 1985. (This one is golden!);

The opportunity for periodic live Q&A sessions with me;
Sundowner-Partner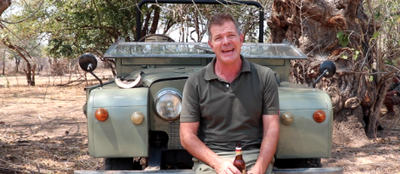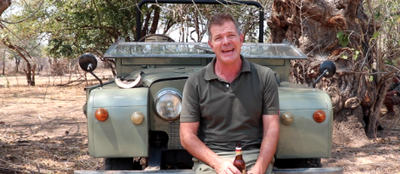 This is the one where you not only see and smell the adventure, but periodically you get to taste it, sitting down together with me (virtually) at the end of a long day and downing a cold one together. What could be better?! In addition to all the benefits of the Bundu-Basher and Trail-Blazer Tiers, you will receive:


The opportunity to engage in monthly direct Ask Me Anything sessions;

Regular signed postcards from me, wherever I happen to be;

Periodic virtual adventures where we go together to climb a hill, fly a plane or, best of all, find a quiet spot to watch the sun go down together;
About Gus Le Breton
Welcome to my Patreon page!

If you enjoy my work and would like to support it, this is where you get that opportunity. For about the same price as a pint of decent craft beer. Or a cappuccino in one of those fancy Cape Town cafés.

If we haven't met before, I'm Gus, from the beautiful land of Zimbabwe in southern Africa. I've spent my whole life adventuring in Africa, studying indigenous plants and visiting some of the remotest parts of the continent in my trusty, 30 year-old Land Cruiser. Along the way, I've learned a few lessons about plants, people, wilderness and, yes, 4X4s. Now my passion is sharing my knowledge and experience through video. If you've read this far, I'm hoping you might help me on this quest.

Why Patreon?

I've been making videos for YouTube and Facebook since 2018. It started out as a sideline, but it's turned into something much bigger, and I really cherish the chance to pass on some of my knowledge and enthusiasm to others. Amongst those who watch my videos are learner safari guides, high school and college student biology classes, ethnobotanists, plant enthusiasts and fellow adventurers. Also a fair few nostalgic folks with southern African roots, which I absolutely love!

From the feedback I get, people clearly enjoy what they see, and every person I inspire with new-found enthusiasm for plants and nature is a win for me. So far it's been entirely self-funded, and I'm happy to go on like that, doing it as and when I can. But I know I would have a much bigger impact if I was able to give it my full attention, invest into some proper equipment, learn the art of video storytelling and perhaps build a team around me. But to do that would take money.

Patreon is an amazing platform that gives people who like and believe in what I do the opportunity to directly support me. If I can build up a big enough base of patrons, I'll be able to go full time. And if I do that, I believe I could inspire hundreds or even thousands in Africa to look differently at plants. And that, surely, would help make our world a better place to be. Developing patrons also gives me the chance to build a genuine relationship with my supporters. As a people-person through and through, reationships are everything to me!

Being a Patron

As a Patron you'll receive an email the moment every new video is released. You're the first to see them and you'll never miss out. Some of the videos I'll produce will only come out on Patreon. You'll also have access to a Patreon-exclusive message board that allows you to communicate with me and with others in the community. Occasionally we may also find opportunities to physically meet up.

If you're part of the higher tiers, my favourite added bonus will be videos of me reading from the diary I kept as an 18 year old driving, across Africa in an old Range Rover in 1985. It was a proper adventure. We were just kids, but we crossed the Sahara, rolled the car somewhere in Senegal, fixed it up in the Gambia, avoided a coup in Nigeria by driving illegally around Lake Chad, just missed a civil war in Uganda and arrived in Kenya 7 months after leaving London. It's a heck of a story, let me tell you! And I won't be sharing this with anyone else.

I'll also take some of you from time to time on virtual adventures together. These might be climbing a hill, finding a rock for a shared sundowner, going for a ride in my little plane. Who knows, it could be anything. But I promise I'll make it worth your while.

If you take the very top tier of support, I will give you first dibs at joining me on a plant-hunting trip when the opportunity arises. If you're game and ready to rough it (and can afford the costs), I guarantee you a once-in-a-lifetime adventure!

How it works

Patreon will automatically deduct from your credit card whatever amount you have opted to contribute, automatically, and pay it to me on a monthly basis. The charges are per video I make, but you can (and should!) stipulate a monthly maximum. As a guideline, I average around four video uploads a month. Any transaction costs incurred are paid by me, and Patreon get a small fee from me for the (phenomenal!) service they provide.
My first Patreon goal is to get to 100 patrons. When I do this, I will thank you all by taking you on a virtual adventure to go and meet some rhinos. It will be very close up and very personal indeed, I promise! 
1 of 1
By becoming a patron, you'll instantly unlock access to 18 exclusive posts
By becoming a patron, you'll instantly unlock access to 18 exclusive posts
Recent posts by Gus Le Breton
How it works
Get started in 2 minutes