Afternoon Maps
is creating RPG and DnD battlemaps
Select a membership level
Explorer
You'll get a map roughly once a week
, up to a maximum of four in a month. Thanks for supporting me you lovely person!
 You'll get each map with and without grids.
Delver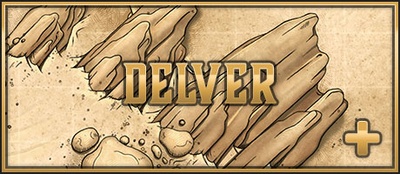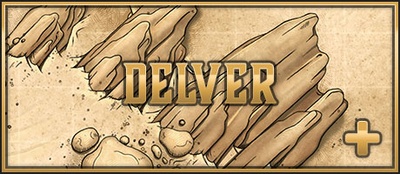 You'll get a map roughly once a week
, up to a maximum of four in a month. Thanks for supporting me you lovely person! 
You'll get each map with and without grids, as well as one or more variations. Examples can be day/night, lit/unlit, weather variations and added assets.

You will also get a set of Printable PDFs for all the variants.
About Afternoon Maps
Hello and welcome adventurer!
I'm Neil, known here as AfternoonMaps. I love Pen and Paper RPGs and for the last few months I've been creating battle maps for fun and for the kind people that support me here on Patreon. I started off making maps for my home game and thought "Hey maybe other people would like these". It turned out that some people do like them and I've been creating a few maps a month for a while now.
My goal for each month is simple... create between 2-4 battle maps along with some fun ideas on how to use them in your game. The amount of maps launched in a month largely depending on my free time and the complexity of the maps. I work as a freelancer, which basically means some weeks I'll have lots of time to create maps and other weeks I'll be unable to create maps due to work commitments. I take feedback and suggestions from my Patrons on what they want to see next, where I can improve and what they find most useful. You can take a look at my public launch posts to see what maps I've released over the last few months and I'll often post public updates for my Patrons and Followers to keep them up to date on what I'm working on next. Even if you don't end up becoming a Patron, you can still follow me here to get my updates!
Becoming a Patron has a few benefits, they are all listed on the right hand side of the page. If you have any questions you can message me here, I'll respond as soon as I can.
As for me personally, I'm a geek that loves tabletop games, fantasy fiction and being creative. Over the last year or two I've managed to find a bunch of great people to start playing DnD with, something that's been sadly lacking from my life for many years. Now I even run my own campaigns when I have time.
Here is an example of my most recent maps!
The Breakwater Battle Map Topical variant


Witch's Cottage 30x30 Grid Battle Map



The Burrows 30x30 Grid Battle Map

The Hive 30x30 Grid Battle Map
Druid Grove 30x30 Grid Battle MapThe Floating Temple 30x30 Grid Battle Map

I hope my scribbles are useful to a few of my fellow geeks. It gives me a warm fuzzy feeling inside to think that maybe, in some small way, I can help a storyteller bring their world to life just a little bit more. That's just so awesome!
And now the boring bit!
Using my Maps and Assets
: As a Patron, all maps and assets posted on this Patreon are licenced for your personal use under a Attribution-NonCommercial-ShareAlike 4.0 International licence. Basically, my maps and assets are licenced to you for use in your RPG campaigns, to share with friends and to edit as you see fit.
You can read more about the licence here:
https://creativecommons.org/licenses/by-nc-sa/4.0/
Currently I'm not licencing my maps out commercially or taking commission.
When we reach 700 people I'll create another free Wilderness map pack for my wonderful Patrons!
1 of 1
By becoming a patron, you'll instantly unlock access to 244 exclusive posts
By becoming a patron, you'll instantly unlock access to 244 exclusive posts
Recent posts by Afternoon Maps
How it works
Get started in 2 minutes