Aháha ≈ Mariana Ingold & Kit Walker
is creating galactic fusion music and Musicalizing Existence teachings
Select a membership level
everyone wins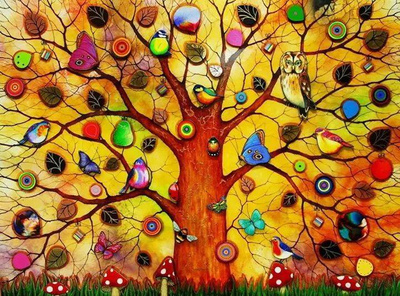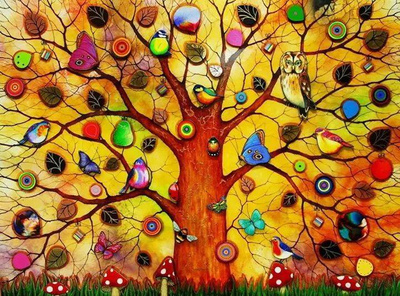 $1
per song, video, article/story

Access to our patron-only feed, where, from time to time, we will be sharing various fun and philosophical pieces of our journey, as well as various tutorials about music, previews of songs to come, and insights into our creative process.

Acceso a nuestro muro solo para mecenas, donde, de vez en cuando, estaremos compartiendo las más divertidas y  filosóficas piezas de nuestro viaje, una variedad de tutoriales sobre música, vistas previas de las canciones que vienen, y elementos para comprender nuestro proceso creativo.

Inclusive 1 / Inclusivo 1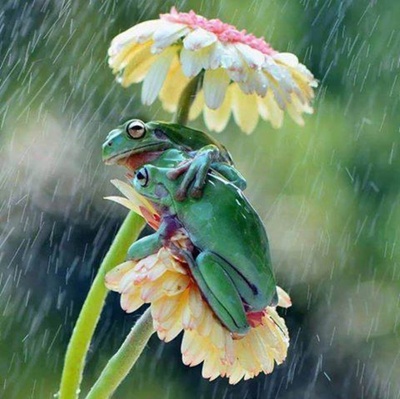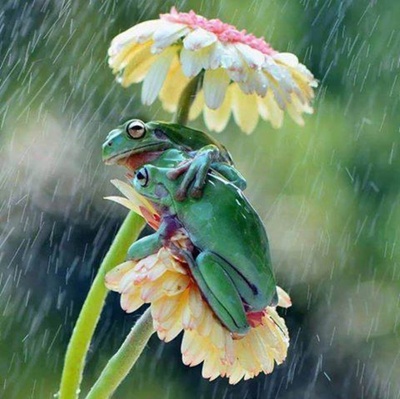 $5
per song, video, article/story
we don't believe in "exclusive", because we would love to include everyone, but if you'd like to choose $5.00 for your pledge, this will make it a little easier!
No creemos en  "exclusivo", porque nos encantaría incluir a todos, pero si desea elegir  $ 5.00 por su promesa, esto hará que sea un poco más fácil!
Inclusive 2 / Inclusivo 2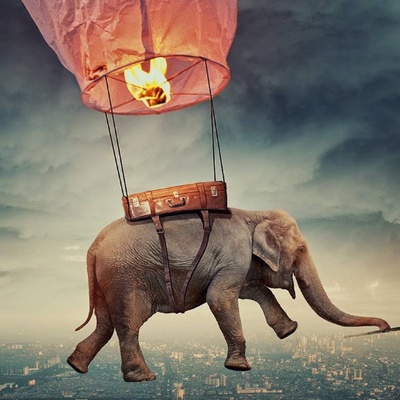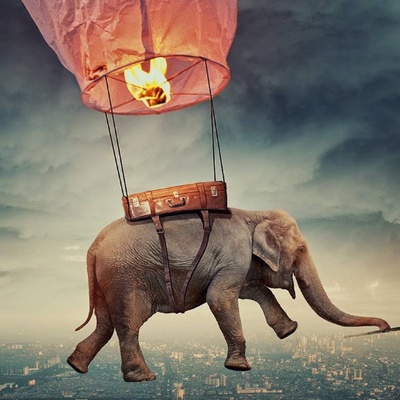 $10
per song, video, article/story
we don't believe in "exclusive", because we would love to include everyone, but if you'd like to choose $10.00 for your pledge, this will make it a little easier!


No creemos en  "exclusivo", porque nos encantaría incluir a todos, pero si desea elegir  $ 10.00 por su promesa, esto hará que sea un poco más fácil!
About Aháha ≈ Mariana Ingold & Kit Walker
hello friends, welcome to our Patreon site!
hola amigos, bienvenidos a nuestro sitio Patreon !
(traducido al español más abajo)

Patreon is a site dedicated to helping "content creators", i.e., artists, musicians, writers, etc..to find financial support. Thanks to the internet, the phenomenon of "micro-patronage" is born. As the famous phrase from the movie "Field of Dreams" goes, "if you build it, they will come". So, we built it!  Welcome to our field of dreams!
To become our patron, simply click the red "
Become a Patron
" button, and take it from there.
We decided to set up this page because we are bursting with ideas and projects, musical and otherwise, and we've decided it is time to devote ourselves full-time to the realisation of at least some of these ideas. As anyone who is at all paying attention to the music world these days can see, it is becoming more and more challenging for musicians to make ends meet, with the advent of the internet, and the "music is free" paradigm. And part of the conundrum for us, is that we do believe music IS free, really free, because it is all about freedom. Could it be, that the whole process of assigning a monetary value to music is actually limiting the magic that is possible with it? Anyone who doubts that has only to check out the music coming from the "music biz" these days.
But then we are left with the question, well, how do we pay the bills? Clearly, the "music is free" paradigm is not going to work out for musicians, until EVERYTHING is free.
So Patreon appeals to us in that, we can freely offer what we do, without having to "charge" for it, and others who appreciate what we are doing, can spontaneously give us a gift, just out of appreciation. You could think of us as street musicians, and our Patreon is the hat on the sidewalk. It's the first step towards a new artistic economy.
For those of you who don't know us, you can visit our websites, which contain links to everything:
www.kitwalker.com
www.marianaingold.com
We are both musicians, that is what we have done "for a living" our whole lives, but we are also more than musicians. Music is one of the languages we both "speak", and our vision is to explore to the fullest how music can be used to support the mass awakening that is bubbling up in humanity now. We feel that humans have so far only scratched the surface of what is possible with music and sound, in terms of healing, and realigning with Source Consciousness. Music as "entertainment" bypasses much of this beauty, as "selling the product" becomes the chief feature.
So as well as playing and composing, we are working on ways of teaching and sharing music that you probably won't find elsewhere. The component of silence is a very important part of our teaching. But also we want to help musicians find how to be more original, and to help them find their true "voice" both literally and figuratively, with music.
We are concerned about the state of music these days, and we feel it is important to be aware of just how powerful music is, and how that power can be used in positive ways and negative ways. Unlike some, we do not feel that all music is healthy. The awareness and level of consciousness of the musician has a lot to do with the effect his/her music will have on others. So we are working on methods to uncover deeper layers of the musical process, to make the practice of music a spiritual practice as well. Because music is the language of the Divine, and this part of it needs some real support. The way it is being taught these days is losing the thread, as the commercial aspect has gradually polluted the process.
So, besides composing and recording and sharing our own music, we also are working on some instructional material. This includes live workshops, as well as written and video material, which we are now beginning to make available.
This includes the teaching of
Chi Touch
, for instrumentalists, which is a way to develop a yogic approach to the instrument, using the breath and attention, and also
Fractal Rhythm Theory
, which is an in-depth exploration of rhythm as it is generated by nature, as a way to free musicians from preconceived compositional and cultural boxes, in order to develop a more original style.
We also are both writers. Kit's blog,
Infinite Genius
, has been growing in popularity, as more and more people are discovering Kit's writings, some of which are about music, and these new methods we are developing, but also Kit is introducing his new approach to astrology, called
Zero-Point Astrology
. All of these elements are the pieces of a puzzle, which when assembled, can help people discover their original expression, their unique gift to the world, whether it be through music, or whatever their talent and passion is.
Mariana is also a gifted writer, as many Uruguayans will attest to, since her songs are a part of the fabric of Uruguayan culture that many have been familiar with since childhood. Her
children's songs
carry a magical vision that lifts the hearts of many, while her other music extends as well into a mysterious blend that includes the shamanic and the poetic.
Her latest offering is her new blog,
Lucy Da Te Cuenta
, where she is beginning to post her writings, 21st century teaching stories that open windows to another world, beyond the limited scope of the dying duality paradigm. Her words and music offer hope, joy, and a new light to the world.
to read about our ongoing projects,
please click here
.
Our extended vision includes the creation of a
Sanctuary for Arts and Consciousness
, (we call it affectionately the "
Monostereo
") a retreat centre in the countryside that functions as a hub for workshops and events about music and meditation, and the yoga of creativity. Our vision is of a place where people can come to drop out of the rat race at least long enough to reconnect with their creative spirit. A place where creative projects can be born without the commercial pressures that tend to pollute artistic vision.
The Sanctuary will have a large central building, preferably an Earthship, which contains a hall for concerts, workshops, recordings, and live videos, and also there will be other buildings for residences, both temporary for guests, and permanent living spaces, as well as studios for creativity to happen.
Thank you for being a part of our vision, we look forward to hearing from you, and we invite your participation in whatever way you might feel inspired !
__________________________________________________________________________________________
Aquí en español
Hola amigos, bienvenidos a nuestro sitio Patreon!
Patreon es un sitio dedicado a ayudar a "creadores de contenido", es decir, artistas, músicos, escritores, etc... a encontrar apoyo financiero. Gracias a Internet, nace el fenómeno del "micro-mecenazgo". Como dice la famosa frase de la película "Campo de Sueños": "si lo construyes, ellos vendrán". Por lo tanto, lo hemos construido! Bienvenido a nuestro campo de sueños!
Para llegar a ser nuestro mecenas, simplemente haz clic en el botón rojo "
Become a Patron
", y sigue las instrucciones desde allí.
Creamos esta página, ya que estamos llenos de ideas y proyectos, musicales y de otro tipo. Hemos decidido que es hora de dedicarnos de lleno a la realización de, al menos, algunas de estas ideas. Como cualquiera que esté prestando atención al mundo de la música en estos días podrá ver que se está volviendo más y más difícil para los músicos llegar a fin de mes, con el advenimiento de Internet, y el paradigma "música gratis". El dilema para nosotros es que creemos que la música debe ser libre, verdaderamente libre, porque tiene que ver con la libertad (en inglés, las palabras "gratis" y "libre" tienen la misma traducción: "free"). ¿Será que todo el proceso de asignar un valor monetario a la música en realidad limita la magia que es posible con ella? Cualquiera que dude de ésto sólo tiene que escuchar lo que viene del "negocio de la música" en estos días.
Pero entonces nos preguntamos: ¿cómo pagar las cuentas? Es evidente que el paradigma "música es gratis" no va a funcionar para los músicos, a menos que todo sea gratis.
Por eso Patreon nos atrae, ya que podemos ofrecer libremente lo que hacemos, sin tener que "cobrar" por ello, y los que aprecian lo que estamos haciendo nos pueden dar un regalo de forma espontánea. Se podría pensar en nosotros como músicos callejeros, y nuestro Patreon es el sombrero en la vereda. Es el primer paso hacia una nueva economía artística.
Para quienes no nos conocen, se puede
leer un poco más sobre nosotros aquí.
toda nuestra música está disponible para escuchar de forma gratuita, o para comprar descargas, en:
nuestro Bandcamp:
https://ingoldwalker.bandcamp.com/
nuestro canal de YouTube:
https://www.youtube.com/user/kiwa11
Kit Walker Bandcamp:
https://kitwalker.bandcamp.com/
Mariana Ingold Bandcamp:
https://marianaingold.bandcamp.com/
encontrarnos en Facebook:
https://www.facebook.com/pages/Mariana-IngoldKit-Walker-Project/281182195242219
Mariana en Facebook:
https://www.facebook.com/Mariana-Ingold-254633781275519
Kit en Facebook:
https://www.facebook.com/Kit-Walker-41181222326/
Infinite Genius, el blog de Kit:
https://kitwalkermusic.wordpress.com/
Lucy Da Te Cuenta, el blog de Mariana:
https://datecuenta1.wordpress.com/

Los dos somos músicos; eso es lo que hemos hecho "para vivir" toda la vida, pero también somos más que músicos. La música es uno de los idiomas que ambos "hablamos", y nuestra visión es explorar al máximo cómo la música puede ser utilizada para apoyar el despertar masivo que está burbujeando en la humanidad en este momento. Creemos que hasta ahora, los seres humanos sólo han rascado la superficie de lo que es posible con la música y el sonido, en términos de curación, y de realineamiento con la Fuente Consciente. La música como "entretenimiento" se desvía en gran parte de esta belleza, ya que "la venta del producto" se convierte en el rasgo principal.
Por lo tanto, además de tocar y componer, estamos trabajando en formas de enseñar y compartir la música de una manera que probablemente no encontrarás en otros lugares. El componente de silencio es una parte muy importante de nuestra enseñanza. Pero también queremos ayudar a los músicos a ser más originales, y a encontrar su verdadera "voz" en sentido literal y figurado, con la música.
Estamos preocupados por el estado de la música en estos días, y creemos que es importante ser consciente de lo poderosa que es, y de cómo ese poder puede ser utilizado de manera positiva o negativa. A diferencia de algunas personas, no sentimos que toda la música sea saludable. El nivel de conciencia del músico tiene mucho que ver con el efecto que tendrá su música sobre los demás. Así que estamos trabajando en métodos para descubrir las capas más profundas del proceso musical, para hacer que la práctica de la música sea también una práctica espiritual. Porque la música es el lenguaje de la Divinidad, y esta parte de ella necesita un poco de apoyo real. La forma en que se enseña en estos días está perdiendo su propósito, ya que el aspecto comercial ha contaminado gradualmente el proceso.
Entonces, además de componer, grabar y compartir nuestra propia música, también estamos trabajando en algunos materiales de enseñanza. Esto incluye talleres en vivo, así como material escrito y de video, que estamos comenzando a poner a disposición.
Ofrecemos la enseñanza de
Chi Táctil (Chi Touch)
para instrumentistas, que es una manera de desarrollar un enfoque yóguico en el instrumento, usando la respiración y la atención. También incluye Teoría Fractal del Ritmo (Fractal Rhythm Theory), que es una exploración a fondo de cómo el ritmo es generado por la naturaleza, como una manera de liberar a los músicos de los encasillamientos compositivos y culturales, con el fin de desarrollar un estilo más original.
También ambos somos escritores. El blog de Kit,
Infinite Genius
, ha ido creciendo en popularidad, y más y más personas han ido descubriendo sus artículos, algunos de los cuales son acerca de la música y de estos nuevos métodos que estamos desarrollando. También Kit introduce su nuevo enfoque de la astrología, llamado Astrología Punto Cero (
Zero Point Astrology
). Todos estos elementos son las piezas de un rompecabezas, que cuando esté montado, puede ayudar a las personas a descubrir su expresión original, su don único en el mundo, ya sea a través de la música o cualquiera sea su talento o pasión.
Mariana es también un escritora talentosa, como muchos uruguayos pueden constatar, ya que sus canciones son una parte del tejido de la cultura uruguaya con que muchos están familiarizados desde la infancia. Sus
canciones para niños
llevan una visión mágica que eleva los corazones de muchos, mientras que su otra música se extiende en una mezcla misteriosa que incluye lo chamánico y lo poético.
Su más reciente contribución es su nuevo blog,
Lucy Da Te Cuenta
, donde empieza a publicar sus escritos, historias de enseñanza del siglo 21 que abren ventanas a otro mundo, más allá del alcance limitado del paradigma moribundo de la dualidad. Sus palabras y su música ofrecen esperanza, alegría, y una nueva luz para el mundo.
Nuestra visión extendida incluye la creación de un
Santuario para las Artes y la Conciencia
, un centro de retiro en el campo que funcione como un eje de talleres y eventos sobre música, meditación, y el yoga de la creatividad. Nuestra visión es la de un lugar donde la gente pueda venir a retirarse de la carrera por la supervivencia, al menos el tiempo suficiente para volver a conectar con su espíritu creativo. Un lugar donde los proyectos creativos puedan nacer sin las presiones comerciales que tienden a contaminar la visión artística.
El santuario tendrá un gran espacio central, preferentemente un Earthship, con una sala para conciertos, talleres, grabaciones y vídeos en directo. También habrá otras construcciones para residencias, tanto temporal para los participantes como espacios permanentes para residentes, así como estudios para que suceda la creatividad.
Gracias por ser parte de nuestra visión. Esperamos tener noticias tuyas, y te invitamos a participar en la forma en que lo sientas !
Become a patron to
Connect via private message
Recent posts by Aháha ≈ Mariana Ingold & Kit Walker
How it works
Get started in 2 minutes