Andrew Hunter
is creating Sexy Comics and Art
Select a membership level
Shadow Cultist
Shadow Cultist
Pledging as little as a dollar per piece will earn you status as a fanatical member of the Shadowcult, giving you access to my private Patreon posts and the Shadowvault, a secret drive where I put my latest sketches and other morsels, including the Delve comic archives with "Director's Commentary" for the episodes, as well as the high-rez PDFs of the Shadowlust art books and the Chronicles of Tanys, my adult fantasy novels.

Dark Knower
Dark Knower
By pledging $2 or more per piece, you will advance to the rank of Dark Knower and will be granted access not only to the Shadowvault, but to the forbidden Monthly Mini-Comic as well! Within each full-color mini comic, you'll find tales of harrowing peril and lovely damsels in distress. These four-page comicettes are available only to Patrons such as yourself who are willing to go a little further in their search for the darkest secrets!
Dark Ravager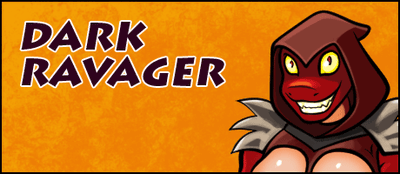 Dark Ravager
By pledging $4 or more each month, you are really beginning to prove your devotion to this cult and can join the dusky ranks of the Dark Ravagers who help guide the cult in its search for new pleasures. In addition to the privileges of all previous ranks, you will vote each month on your choice from a number of potential victims subjects for next month's Mini Comic. Will we explore the horrors of the outer cosmos, or delve deep into the slimiest dungeons? Who knows? I don't! Tell me! Why won't you tell me?! Why?!... whhhyyyyyy?
About
My name is Andrew Hunter,
creator of the
Delve webcomic
and erotic fantasy art. I draw girls and monsters, and monster girls, and sometimes write stories about monsters and girls and the mischief they get up to.
Patreon provides me with a great place to explore the kind of fantasies that aren't really suitable for my webcomic or places like my
DeviantArt page
. It also gives me an opportunity to hear from my fans and work some of their suggestions into my monthly sketchbook and then share with my patrons the kind of rough explorations and more explicit pieces that before now would never see the light of day.
As for content, I prefer fetish fantasy stuff like Peril and Bondage with a bias toward hungry monsters and their sexy prey.
I don't do anything particularly gory, however, and there's nothing political, religious, or racial intended in the subject of my work. I also don't like drawing other people's characters without their permission, so no Fan Art, I'm afraid. I just like drawing naked girls and monsters… oh, and monsters girls.
Patrons who pledge at the $2 level or above also gain access to an exclusive, full-color erotic mini-comic,
featuring a different Patron-guided subject each month. Who knows what perilous predicaments await the luckless maidens within?
I appreciate all my Patron's donations, and I ask for them on a piece by piece basis rather than a monthly amount to protect us both. I try to publish 6 to 8 full color, Patron-Supported pieces a month when I can, but I prefer not to ask for a monthly fee from you folks, in case I fall short of my goals for the month. I don't want anyone to ever feel as if they are paying me for work I'm not delivering. The piece-by-piece method also encourages me to create more art each month, and I'm the kinda guy who'd rather chase the carrot than get beat by the stick.
I encourage you to set a maximum amount per month cap for your pledges,
so, if, by some miracle, I do publish more work in a month than you were expecting, you don't pay more than you were expecting to pay.
Let's work together and help fill the world with naked elves and the drooling monsters who lust after them!
$745.54 of $1,000
per piece of art
It's Alive!

If we hit this goal, I'll start making adding a bit of animation into the mix. Nothing too fancy, but it would be nice to put that old Animation degree to work!

4 of 4
By becoming a patron, you'll instantly unlock access to 947 exclusive posts
By becoming a patron, you'll instantly unlock access to 947 exclusive posts
Recent posts by Andrew Hunter