A. I. Mommith
is creating stories; and aesthetics, science, and languages blogs
Select a membership level
Made High and Mighty
By entering this tier, you show an interest in observing these blogs evolve and you want to help in any way possible.
For $1, you will receive...
Access to the notes and other behind-the-scenes posts behind my blog-writing.
More? Holy Moly!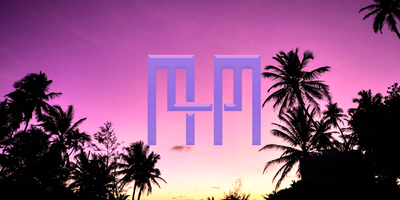 You are set on becoming more involved in setting the direction for these blogs.
For $5, you will receive...
All Rewards in previous Tier
Access to polls
Mumbling Hard Motivations
You are actively contributing to the growth of these blogs
For $10, you will receive...
All Rewards in previous Tiers
A chance to suggest a chapter in the chapter series written on "A. I. Mommith."
About
Who Are You?
"A. I. Mommith" is my pseudonym.
As for my background, I am currently an English graduate student and it would be appreciated if I could bring monetary relevance to my own degree. This page is dedicated to my blogs in which I apply my literary, analytical, and creative skills by discussing a wide variety of topics. They also showcase my progress as an aspiring polymath.
I wrote up to 100 articles for the online magazine
Odyssey
for up to two years and I volunteered as literary editor for my university's literary magazine "The Monmouth Review."
I also have skills in illustration, specifically with logos and fantasy maps, with my 
Flickr
being where I keep my illustration portfolio.
What Can You Offer?
I cannot make any major promises, except that I will do whatever I can to develop these blogs. My rewards for all of you are ways to reward my blogs if you enjoy them, thereby creating a symbiotic relationship between me, the blogs, and all of you.
As for the requests that the tiers offer, I ultimately hold the right to refuse or ask to change any request.
Where Can I Find Your Blogs?
All of them use Wordpress. While Leonardo da Vinci had his pages of notes, I have my blogs. Since I have a lot of interests, therefore my blogs encapsulate those interests.
A. I. Mommith is where I write about literature, film, music, and other media
Kallidomus is about science, linguistics, history, anything that is educational but also intriguing.
Quintillions Green is where I examine the role, habits, and biographies of polymaths such as Leonardo da Vinci.
I also have blogs dedicated to learning different languages, as well as the histories and cultures that revolve around them.

When Will I See New Posts On Them?
I post at least one article from each blog every week, so as to create a consistent flow that does not either overwhelm anyone's feed or lags into irrelevance. However, I will need as much help as I can get because I would need to have a purpose to keep doing it.
How Will You Spend The Money?
The money would be spent on the maintenance of the blogs, any form of research material that I may need to come across for reviews or for scholarly reference, and the rest would help me personally.
Why Should I Pay You?
As much as I would like to prioritize my blogs above everything else, I cannot do it alone. If the funds are democratized, then so be it. I could just put ads on them, but from my experience writing for and reading articles on an online magazine, I can definitely say that ads can be really distracting and immediately destroy the reading value in the article.

$0 of $30
per Patreon post
You are giving me purpose by providing me with funds necessary to pursue your interests. This will go towards marketing, design, research, and other intellectual pursuits such as saving for tuition for any future graduate degree.

1 of 8
Recent posts by A. I. Mommith
How it works
Get started in 2 minutes