Irma 'Aimo' Ahmed
is creating Fan Comics
Select a membership level
Cheer Team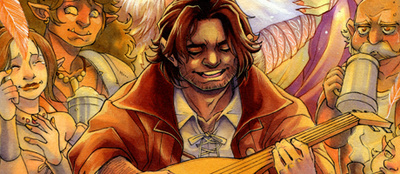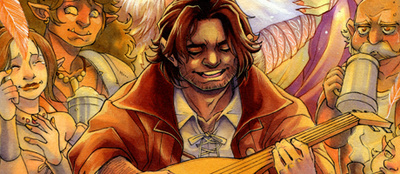 My thanks for your support!
New pages of fan comics as they are completed, as well as rough sketches & behind the scenes stuff.
PDF of the compiled completed fan comics that include a cover illustration, author's notes, rough sketches, and occasionally some extra content exclusive to patrons.
Vote in a poll that will have the winning idea drawn as the next long-form fan comic from time to time.
About Irma 'Aimo' Ahmed
Please note that new patrons will be charged upon signing up, and subsequently on the 1st of each month. Thank you.

SHORTCUTS
What is the purpose of this Patreon?
I've been creating fan comics as a hobby ever since I started playing Bioware video games, starting from Star Wars: Knights of the Old Republic up to the Dragon Age series, as a way of exploring the story and character interactions I've experienced in-game. But for the past couple of years, I've had to scale back because of its time-consuming nature in terms of drawing them, prioritizing instead on work and gigs that pay the necessary evils ie. bills. While I do manage to do the occasional short funny fan comic or two from time to time, I've had to forgo the long-format dramatic/tragic/romantic one shots that I've enjoyed working on most. 
Then Fire Emblem: Three Houses happened
, and the fan comic-creating passion came flooding back with a vengeance. To date, I've done quite a number of one-page gag comics focusing on the Golden Deer route, but I'd like to go beyond that in terms of length and scope.
With this patreon, with the support of my patrons I hope to be able to focus a little less on the hustling side of the freelancing artist life and direct more time to making these comics for your enjoyment and my satisfaction. While Fire Emblem: Three Houses will be the primary focus of the fan comics for the foreseeable future 
(just look at the amount of ideas I have for it!)
, I will occasionally work on other titles as well, such as Dragon Age, Pathfinder Kingmaker, and Critical Role (to name a few), to add more variety to what is offered here.
All of the General Audience-rated fan comics produced under this patreon will be free to read when completed on all my social media haunts such as Tumblr and Twitter (links below), while patrons will have access to them as they are being produced, as well as exclusive content such as the "doujinshi" PDFs, extra pages, behind the scenes extras, and goal-unlocked stuff.
Why is this Patreon labeled NSFW?
While most of my fan comics are suitable for general audiences, there have been instances where I explore more mature themes in comic storytelling; These might involve instances of nudity, sexual situations, or violence in the plot at a degree that goes beyond PG-13. Rather than going through the hassle of linking to offsite hosting for these comics, it's easier for me to just set this Patreon to mature audiences for my convenience.
While the General Audience/G-rated comics are available on all my social media accounts, all completed Mature Audience/R-18 comics will
only be available to patrons
; They will be in the form of 'alternate' PDF versions that exist apart of the G-rated edition, so patrons will have a choice of which version of the story they prefer to read. Appropriate content warnings and tags will accompany each R-18 comic as a guide.
About Me
Hi! My name is Irma 'Aimo' Ahmed, and I'm a freelance illustrator and comic artist. Art has been my passion since childhood, which I have consistently carried on until now both professionally and as my lifelong hobby. Because I enjoy playing video games that focus heavily on story and character interactions, I am often inspired to explore my gaming experience through the medium of comics.
Currently I am the artist for 
Fox & Willow
, a fantasy web comic collaboration with writer 
Allison Pang
.
You can view my portfolio at my 
online gallery
.

Other Ways of Supporting My Endeavours
Sad Sausage Dogs Patreon - Where you can directly support myself and writer Allison Pang as we go about creating content, mainly the Fox & Willow web comic. If you are interested in seeing weekly art process videos of the comic's creation as well as request your favorite characters to be drawn in greyscale and full color, this is the patreon to pledge to; Currently there are already hundreds of videos available on demand depending on the pledged Tier.
Online Store - I regularly put up my traditional medium artworks for sale, ranging from small to large pieces to decorate living spaces with, as well as handmade trinkets such as acrylic pins. Currently closed for the foreseeable future until international postal services mostly return to pre-pandemic efficiency.
Teepublic - Want to wear my designs? This is the place to browse for the next addition to your wardrobe!
$250
-
reached!
per month
Doujinshi PDFs will now feature color covers instead of monochrome. The cover illustrations will also be available to patrons as wallpapers for computers and mobile devices.
1 of 1
By becoming a patron, you'll instantly unlock access to 137 exclusive posts
By becoming a patron, you'll instantly unlock access to 137 exclusive posts
Recent posts by Irma 'Aimo' Ahmed
How it works
Get started in 2 minutes