L.O.V.E. Is The Answer
is creating media and training for police reform and ending systemic racism.
Select a membership level
Fuel In The Tank
Limited (99 remaining)
It takes money to get around to make change happen. You're literally helping us get from point A to point B to make things happen. You're also figuratively giving us a mental and emotional boost of energy to climb that next hill. 

Trailblazer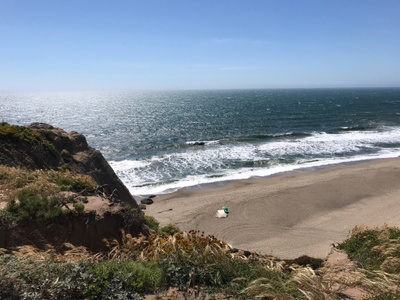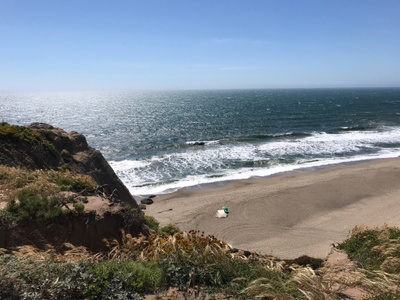 You're literally helping to keep the phones, internet, lights, cameras and all the other monthly expenses paid so that we can keep our focus on creating more content that makes a difference. Trailblazers help us go faster and farther to tell more stories, reach more people and make more of the world a better place. 

About L.O.V.E. Is The Answer
Hi! I'm A.J. Ali. I'm a 56-year-old service-disabled U.S. Air Force Veteran, happily married for 26 years, with children, grandchildren and a knack for relating to people in every station of life. I steadily and purposefully create meaningful media and put it into action to bring more peace, love, and wellness into the world. With my time in the military and other life experiences, I've seen the best and worst in people. It's my honor and responsibility to bring out the best in people, and to help them reconcile when necessary. It's part of the oath I took to serve. That oath didn't end when I left active duty and became a Veteran. It became the cornerstone for my activism.
This page, and my current work 24/7, is dedicated to media and training for police reform and ending systemic racism.
For more than 30 years, my films, music, TV shows, books, articles, spoken word, and consulting have made a difference. My work has contributed to more than $30 million being raised for charities and brands being developed that have fought cancer (Survivor Celebration, Marathon of Miracles & Golf To End Cancer), inspired volunteerism (Good Fellas of Baltimore TV series), helped people to become their best self (Wellness 101 game show & The True Champion's 30-Day Challenge book), bridged the gap between police and people of color (L.O.V.E. Is The Answer movie, book, and podcast) and helped married couples overcome their biggest fears and obstacles to experience their best relationship (Survive & Thrive With A.J. & Jane).
I'm a filmmaker and writer who believes that actions speak louder than words. My personal mantra is to make a difference in the world daily. I don't judge. I don't try to convert people to my way of thinking. I just love. Sometimes I fall down and get back up again. It's that learning process that has helped me develop empathy and wisdom. I'm thankful for the grace God has shown me and I extend that same grace to others. We're imperfect beings on this magical journey called life. Some people say "live and let live." I take it to another level by saying "love and let live."
I love it when I help someone discover their purpose. And, I love the journey of life. Join me. Let's make a difference together. Your support will help my team and I do more, reach more, and change more lives.
MY WORK
My current L.O.V.E. Is The Answer film, book, workshops, webinars, podcast, and app are educating police and community members, transforming their hearts and improving relations between them as a result. My Wellness 101 game show and social media work is using the L.O.V.E. principles to teach people how to be their best selves inside and out. Sharing the L.O.V.E. Is The Answer principles is my major focus right now. I want to reach and teach millions of people the L.O.V.E. Is The Answer principles. This is the culmination of my life's experiences and my life's work. L.O.V.E. Is The Answer is my "opus."
Here's the L.O.V.E. Is The Answer Pledge that I invite you to take:I pledge to LEARN about the people in my community, to unconditionally OPEN my heart to their needs as if they were all immediate family members, to VOLUNTEER to be part of the solution in their life during both good and challenging times, and to EMPOWER everyone I meet to do the same as if our lives depended on each other.
Here's the trailer to the film that began my L.O.V.E. Is The Answer journey:
Here's the reason why I made the film:
Here's what happened when 3 members of the Philadelphia Eagles NFL team hosted a screening of WALKING WHILE BLACK: L.O.V.E. Is The Answer at Temple University:
Below, see the trailer to my Good Fellas of Baltimore TV series, which was shot in Baltimore, MD. The show raised more than $250,000 worth of support for dozens of charities and inspired hundreds of viewers to get up off the couch and do something to make their community better. Good Fellas of Baltimore is basically what I do every day with my friends -- bridge the gap.
Here is the L.O.V.E. Is The Answer book, which is becoming quite popular. It came out in February 2020 and is currently being offered as a special "Director's Edition" for $25. Each book is signed, numbered, and includes a bonus FREE download of the film to own (also a $25 value).
Here's an example of a L.O.V.E. Is The Answer film screening and discussion event bringing peace officers, students and other community members together for meaningful, life-changing, community-building dialogue.
CLICK TO SEE RECENT EVENT IN BUCKS COUNTY, PA
Lastly, I invite you to
CLICK HERE TO VISIT THE L.O.V.E. IS THE ANSWER WEBSITE
where you will see what we are doing every day to bring more love into the world. It's needed now more than ever. We are building momentum and with your help, we can change the world!
Join us by becoming a Patron of our important work.
By becoming a patron, you'll instantly unlock access to 1 exclusive post
By becoming a patron, you'll instantly unlock access to 1 exclusive post
Recent posts by L.O.V.E. Is The Answer
How it works
Get started in 2 minutes