AJ Hunter
is creating urban fantasy novels and short stories
Select a membership level
Kindred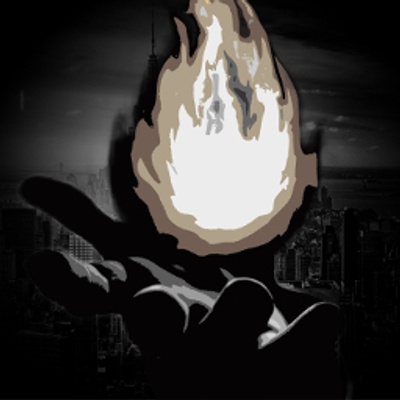 Willing participants in the Game of Souls.  Men and women who follow the Third Ascendant and his people in their journey to make the world a better place for all, not just the few.
About

Hi!
My name is Nox Sétanta. Wait? You weren't expecting me to say that, were you. You were expecting AJ. Well AJ is shy and doesn't like to actually talk to people unless they live in her head, or are close personal family and friends. It's a comfort thing. So I said I'll do it. I love to be the center of attention. Mostly because that's the way AJ made me.
Anyway back to the reason I'm here. Most of what AJ writes is about me, so why not introduce you to my world via the best person to do so -- me. Granted, it's a little biased, but what are you going to do about that? 
I live in a world full of magic and mystery and supernatural things. You name it, and my world probably has it. Vampires, werewolves, telepaths, ghosts and, of course, the people who hunt them down -- aka, me and my kind.
AJ writes a lot of things in my world that don't actually make it into my stories. Starting this next rewrite, she's going to be doing more of that -- writing specific scenes from a different point of view, and telling other stories outside of mine while writing my story. Which, by the way, is publicly available at 
The Mind of Nox
. It's full of errors and inconsistencies as it's a first draft. And the typos,omg! But automatic spell check is one of the greatest inventions ever.
I digress -- something I do often. AJ wants to give you those
hidden pieces of writing for $3 a month
. Some months you might get 20, while in others you might only get 1, but you will get them as the story progresses, as they are written.
Now I
love
me. And AJ
loves
me and all my readers over at the Mind of Nox
love
me, so I'm challenging you not to
love
me too. And as an added bonus you will get all of the scenes AJ has on deck before they are published at the Mind of Nox! 
Join me on my adventures; I guarantee we'll have a blast. (And if you don't well you can stop paying and reading and go along your merry way and everyone will be happy!)
A side note:
Some of AJ's writing is NSFW. There are some other triggering events throughout the stories she will tell including - abuse, gay/bi/pan sexuality.
I don't know yet.  Tell me what you'd like to see if I hit this goal.
1 of 1
By becoming a patron, you'll instantly unlock access to 11 exclusive posts
By becoming a patron, you'll instantly unlock access to 11 exclusive posts
Recent posts by AJ Hunter