Alana Levandoski
is creating songs, videos, a book, courses, and a radio show!
Select a membership level
Pledge $1 or more per song
Thank-you!  You get access to my patron-only posts (song downloads, PDFs etc). Plus, you get an early digital download whenever I release an album (where licensing permits).

$3 or more per song
Thank-you!  You get access to my patron-only posts (song downloads, PDFs etc). Plus, you get an early digital copy whenever I professionally record album. 

$5 per song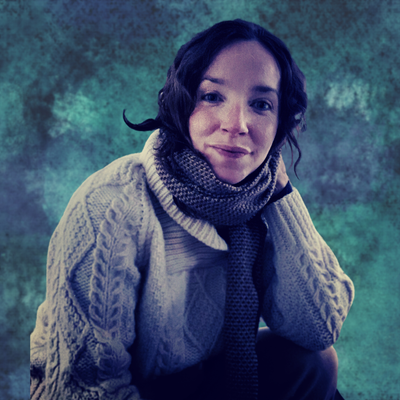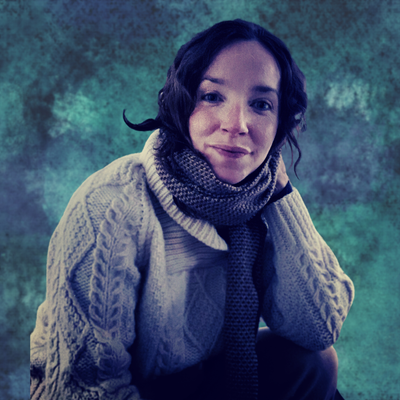 Thank-you!  You get access to my patron-only posts (song downloads, PDFs etc).  Plus, you get an early digital download of my professionally studio-recorded album AND a hard copy of my professionally recorded album, whenever I release one.

About Alana Levandoski
Thank-you so much for wanting to learn more about my work!
This is where you hear the songs first, and participate in trusting my creative process, drawing near, collectively breathing life into it.
Without patrons, none of this would come to pass.
My name is Alana Levandoski and I am a song and chant writer. I had a career in the alt-country/progressive roots genre for ten years, touring the world with guitar in hand, influenced by the great songwriters, and roots writers (and touring with many of them.)
The music I make now is congruent with who I am as a spiritual seeker, rooted, but certainly not root bound, in the contemplative Christian tradition. My journey has taken me many places... but I am especially grateful to the desert, to the Hebrides and the Highlands of Scotland, to Snowdonia, Wales, to New Mexico, and to the land of the Anishinaabe people, that I inhabit here, on Treaty 2 Territory in Manitoba, Canada. 
It is a great hope for me, that my work mirrors you, that it resonates, and that it serves, and that it is challenging enough to bring life. Above all, I hope it brings great Love and Longing to your journey.
To be clear, I am not a "devotional", nor am I a "praise and worship", songwriter although you may discover a refreshing recapitulation to your relationship with devotion, if you spend time with the music. In this work sometimes you will find the repetition of chant, you will find justice, and prophetic outcries, and you will find simply my attempt at crafting the best songs I can. In this work is my own journey, reconciling with my Christian tradition, and continuing through and back, toward my Celtic and Slavic roots, in hot pursuit of ancient stories, and what I choose to call "the great Christ mystery" that incarnates all things.
You will find unashamed embodiment, and "trickster" energy... toying heavily with methods used before, by the poets and mystics, that would get them into fantastic trouble.
Here is an example of a song of mine that went viral on facebook over New Years:
Also, so you are not surprised later, with all tenderness and softness of heart, I want to be very clear that I believe in doing the work of anti-racism, and I expend some effort toward fundraising and raising awareness for land reparations and food sovereignty. I am unlearning, and healing, from the insipid-but-crafty ways the caste system that is North America, is held within my body. I also acknowledge the Christian church's historic role, in this caste system and in colonization. 
I support and dearly love the LGBTQ+ community. 
The poet Wendell Berry has been a great influence on my family's lifestyle, politically and as regenerative homesteaders.
I am not... at all... perfect. And I won't be pigeon-holed as a "good Christian woman". If any phrase carried traumatic baggage for me, it would be that one.
Although I believe we are constantly being drawn into the heart of all things, by the Beloved, to be more loving, and into radical forgiveness, I know the difference between twisted pity, or codependency, and the fiery Love that inexplicably draws me ever deeper, with each breath. 
And finally, I *may* have at times, gotten so close to the heart of this earth, that my love for it, and how life bursts forth from it, could be interpreted as nature worship. And... well... I'm ok with that. The mystical Christ continues to surprise me, and deepen my love of the whole created world. And by our fruits we are known.
In humility, with a dash of spice,
Alana
Patreon is a simple concept but it still takes time to process what it means.  
Here are some practical FAQs What do I get when I sign up for Patreon?
There are over 150 posts here. So many unheard songs! So many lead sheets! A lot of creative processing! 
You always get either a digital or physical copy of whichever album I'm releasing, depending on the tier.
How many posts do you post per month?
I post 3 posts per month!
IS THIS A YEAR ROUND COMMITMENT?
Yes! It is not a fundraiser for one project, it is a way to truly sustain the work. Without this consistent sustaining presence, I am unable to put my heart and mind to the creative works that keep asking to spring forth.
IS THIS FOREVER?
It's up to you!  I hope that I can serve you for many years to come.
Can I put a limit on how much I spend per month?
YES. You are in control.
Thank-you so much for wanting me to continue making music.  
Love,
Alana
PS-
All of my music is offered in the gift economy at my online store, which means, you can go and receive it as a gift, or offer up a gift.
www.gumroad.com/alanalevandoskimusic
At 300 people, this Patreon community will have reached what will feel like equilibrium for the first time. All of what I do is done on a shoe string, and at times it can be stressful. Reaching this number will alleviate some of that and what a celebration we will have as a family!
1 of 4
Become a patron to
Unlock 169 exclusive posts
Connect via private message
Recent posts by Alana Levandoski
How it works
Get started in 2 minutes