Alarke
is creating music, videos, visual art, and things
Select a membership level
FOR PATRON EYES ONLY
You are here and thank you. You'll get access to the
patron-only feed
where I'll be posting exclusive behind-the-scenes clips, videos, and unpublished photos!
INCLUDES ACCESS TO:
- online concerts
- patron-only feed, including behind-the-scenes pictures & videos
- my patron-only posts (periodic musings about life, mindset, growth, music, art, love, and who knows what)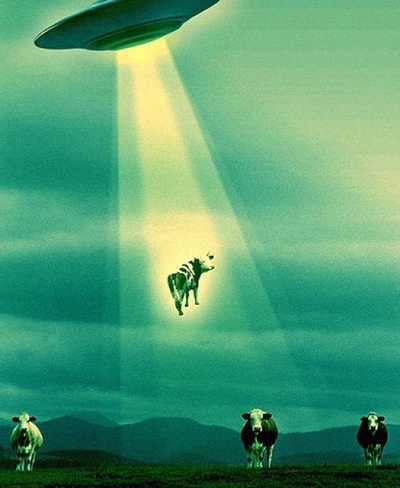 DOWNLOADS!
Downloads of all originals and covers will be emailed to you as soon as they're released!
Includes access to:
- online concerts
- patron-only feed, including behind-the-scenes pictures & videos
- my patron-only posts
- MP3 / WAV / PDF downloads
FUN SURPRISES
Access to:
All of the above PLUS random and fun surprises in your email. I'll share some extra things with you once in a while, including more personal photos and videos. I know these things are so much fun!
About Alarke
HELLO, loves! Welcome to my Patreon page. It's a world of gems and delights, like exclusive monthly hangouts, behind-the-scenes life, unreleased songs, secret art, and lots more.
This is it - the future of sustainable art. I've learned that the only thing I really need as an artist is my listeners. You. You are the ones who fill me with so much inspiration - your stories ARE life.
Patreon is for people who want to help sustain my ability to make music and art. You have made albums, videos, touring, and performances possible. Your pledge towards my work goes directly to support me, my collaborators, and production costs. For an overview of how Patreon works, go
HERE
. Essentially, you pledge $1 or more for each new thing I create. You can set a monthly limit (even $1) and cancel patronage at any time, even after songs and things that you've pledged for are released.
Instead of Kickstarter or IndieGogo, which are platforms for one-off projects where you can show support by pre-ordering a record, for example, Patreon is more of a regular: it's monthly- or project-based support.
In exchange for your support, you will have access to our patron-only community here where you will be the first to learn what's in the works, receive updates, and interact with me and other patrons. There are also additional levels of support where you'll receive song downloads, art prints, and more, and it's where we can personally connect on a deeper level.
What's in the works right now? I have a Cuban Diaries album I wrote and recorded when I created my own month-long solo artist retreat in Cuba in August 2017. I hired an incredible 6-piece Cuban band, rented a studio, and hired an amazing team of engineers. I'd like to mix and master those tracks and get them out to you and to the world!
I've also been writing fun electronic dance tracks monthly and have about 9 in the works. Some are in their final stages and just need to be mixed and mastered and have some graphic design done - then they're out in the world!
I also have a large, colorful painting that I'd make prints of and send out to the world, and I'd love to make more paintings and prints for you.
You mean so much to me and are all equally important to me. My creations have a purpose and are possible because you care.
Thank you for believing in me and my music. Let's go make magic together.
Lots of love,
Mary Alouette AKA Alarke
About me:
"As an opera student at McGill University in Montreal, Mary Alouette AKA Alarke developed an interest that didn't necessarily correspond to her studies: electronic music. It took moving to Brooklyn and embarking on a career as a gypsy jazz singer to finally bring electronica into the mix…" – The Washington Post
My favorite performances include: the Rainbow Room, Blues Alley, Strathmore, Carnegie Hall, the Kennedy Center, the Apollo Theater, the National Anthem for the Baltimore Orioles and the Washington Nationals, and live film scoring at Nitehawk Cinema. I studied piano and percussion and recorded hip hop and jazz albums in Cuba, studied Gypsy jazz vocals and guitar in a French Gypsy caravan, worked as an audio engineer in New York City, and studied and performed opera in Austria and Italy. My four electronic and jazz albums have won the Grand Prize in the Washington Area Music Association's Songwriting Competition, New Artist of the Year, and Best Debut Album. I was an Artist-in-Residence at Strathmore and with the Brooklyn Arts Council, and received a Bachelors of Music in Vocal Performance from McGill University.
Find me online:
WEBSITE:
www.alarke.com
Instagram:
www.instagram.com/alarke_
FACEBOOK:
www.facebook.com/alarkemusic
YOUTUBE:
www.youtube.com/user/lookalarke
P.S. If you have any questions, email me at
[email protected]
and I'll help you out. If you'd like to know more about how Patreon works or need help with your account, check out Patreon's support page (there are a lot of resources there) and contact their support team directly:
http://support.patreon.com
Want to take voice, piano, guitar, songwriting, or music production lessons? All of the above? Come work with me directly and check out
www.setyourlifetomusic.com.
A mix of a new Alarke track called "Shake Ya Head," written in collaboration with producer AJ.wav.

1 of 6