Alchemy Art Group
is creating Enamel Pins
Select a membership level
Support two artists and get updates & show info when they're available! We love you!
Pin Club: Pokemon (US)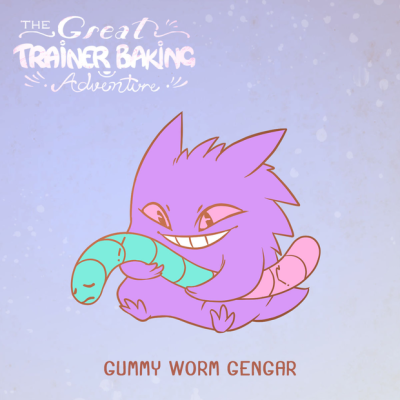 Get a Pokemon pin once a month! Each pin tier includes pins with shipping included (domestic). All pin club members get access to deals/discounts. 

Pin Club: Pokemon (Worldwide)
Get a Pokemon pin once a month! Each pin tier includes pins with shipping included (international). All pin club members get access to deals/discounts.
About

Welcome to the Patreon page for Sara & Mel (owners of the Alchemy Art Group)!
We're delighted that you've come here to look at our pins! We've decided that we wanted to continue creating our first loves - enamel pins - and make collections of these pins! Thank you for helping us make this happen.
Please note: COVID is doing a number on our shipment schedule. However, we're determined to continue doing monthly releases. Things will be delayed (sometimes way more than we'd like) but we will keep it going and update until it returns to normal. It is a slow crawl back to what once was, but it's gradually returning to normal.

Starting in 2020, we're officially launching our Pin Club with two pin distinct lines.
These pins will be only available via Patreon (through initial pledging and the secret shop) or at conventions; we hope you enjoy them! These are released in "preorder" stylings, which means it will take around 3 months for pins to arrive.
August's Offerings (pledge through September 30):
September Mythology Pin Club: Trickster Tanuki


Please see the info post for more details on this post!

September Pokemon Baking Pin Club: Gummy Worm Gengar


How to Join:

Depending on what pins you want, just pick the pledge you're interested in! We take pledges at the beginning of the month (through the end of the month). Both pins are available for pledges through September 30th.
Due to the cornavirus, we're still working through a firm schedule for pins. We're very sorry for the delay but are hoping to get on track soon! Future pins will be available closer to the beginning of the following month after all pledges are processed once we have a better idea of the number we're producing on the regular!
Why to get enamel pins?
If you're a first time pin buyer, enamel pins are designs created on pegs that you can collect in ita bags, pin boards or wear! They make for great gift ideas and are fantastic collector's items.
About our pins:
Over the years, we've created almost 20,000 pins and donated over $60,000 to various charities with our group projects.
We only design pins in
zinc
for quality reasons; all pins are backstamped as well. We will still be continuing other various projects (and productions) outside of these two pin lines, and you can follow our social channels for these.
For ANY inquiries, please email:

[email protected]
Find us elsewhere:

Alchemy Art Store
|
Twitter
|
Instagram
|
Facebook
Note: This was also the GW2 Artist Collective Patreon page, which is one of our DBAs. We'll be continuing to work under that alias, and will be reintroducing the pledge tiers in a way that's feasible to us soon once we have this settled!
If we get 100 patrons, we'll add a free sticker to each of the pin tiers!
2 of 2
By becoming a patron, you'll instantly unlock access to 52 exclusive posts
By becoming a patron, you'll instantly unlock access to 52 exclusive posts
Recent posts by Alchemy Art Group