Aleta's Dream
is creating Fine Art, Fashion & Fun
Select a membership level
Daydreamers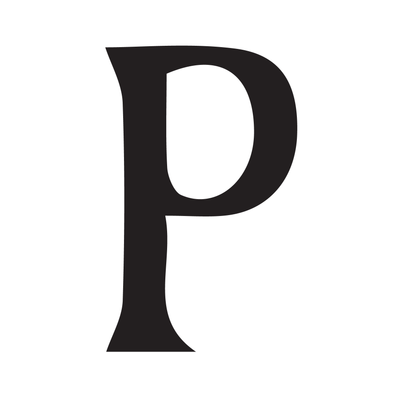 Daydreamers are the ones with the imagination to create worlds. 
Become a Daydreamer and access all Aleta's Dream page content, and one new original coloring page per month, to download and color any way you want, again and again. Plus, occasional patron polls.
Level Image of the Daydreamer is the Greek letter Rho. The 'P' symbol is also reminiscent of the Norse rune for joy, Wunjo.
Delta Waves
Deltas are chill about change. Change is their currency.
Become a Delta and access 
- Daydreamer benefits, plus
- Screensaver/Wallpaper collection of original artwork for your screens, and
- Take part in fan art page and challenges
Level image of the Delta Waves is the Greek letter of the same name. 
Theta Waves
Thetas think deeply and understand the connective tissue.
Become a Theta Wave Patron and access 
- All previous benefits, plus
- Deep discounts on prints in my Hang Ups collection, and
- I will follow your social media accounts
Level image of the Theta Waves is the Greek letter of the same name. 
About
Hello everyone and thank you for becoming part of my journey! If you don't know me yet, I'm Aleta. I create art and other things, and I am lucky to do so while living in the beautiful, Pacific NW of the US.

I'm excited to be a lifelong artist, but a late-blooming 'self-promoter', coming out now, so-to-speak, thanks to the opportunity that Patreon provides to bring artists and art lovers together. If you join me on this trip, by following or becoming a patron, you will help give more purpose to my artistic musings. Art needs eyes to reach it's full potential. I hope that sharing here with you will be one of the ways my art reaches more hearts and minds.

Aleta's Dream is about the way I experience my world. It's about a life of wonder, exploration, survival, refinement, discernment, and artistic ADHD. That's right, I'm all over the place with my creations as I give in to my relentless need to draw, paint, shape, re-purpose and understand the time and place I find myself living in. I am a self-taught artist with many moods and many mediums.

For a taste of my artwork you can visit Aleta's Dream - which WILL be receiving a facelift soon - or you can explore one of my gift and apparel shoppes Spontaneous Combustion at Zazzle, Spontaneous Combustion at Spoonflower, or Aleta's Dream at ArtsAdd to list just a few.

This collection contains only art for walls and is always being updated. I have also begun to show my art on my new YouTube channel. I hope you have fun exploring and welcome your feedback and questions.

I will share new projects, new videos, the most exciting new products in my shops, and my new goals here.

Patron Perks
I have put together a lot of artsy perks for my valued patrons. You can see them in this video:
https://www.youtube.com/watch?v=3X6Nz7eazuA&index=...

Goals
My goals are big and life changing.

To come out of the artists' closet and achieve financial sustainability through my creativity.

To make Aleta's Dream mobile with a live-in van or a small skoolie, so I can meet more people while I spread my art all over the country.

Beyond creating more fine and graphic art, as well as fabric and fashion design, I am also interested in creating human interest videos, featuring interviews with everyday people, like grandma or the mail carrier.

Why Patreon?
Patreon helps artists, musicians, and all creators focus on what they do best. It will help me to focus on creating, so I can then give back to you, the Patron, in the form of unique gifts of art and design. With your help this Patreon campaign will give me the opportunity and time to be able to focus more of my energies on my own vision and giving back to the world, as an artist is designed to do. With your help I can fully explore my artistic vision with less guilt and survival anxiety.

How Patreon Works
New patrons will be charged the day they become a patron, then on the 1st of the month going forward. You can limit what you want to give... or you can give what you want. You can see a breakdown of exactly what you will be getting for your contribution. If you have questions about Patreon in general, questions about billing, payments, software, what this all is, etc. please also visit the official Patreon Help Center here.

Wind Beneath My Wings
At this level I will be able to pay all of my own bills, thus achieving the independence I need. If I reach this goal I will be soaring and I can only assume my art will show it. My confidence level will enable me to be even more creative, and the ball will be rolling. Who knows what I will be inspired to bring to you...? Something beautiful.

2 of 4
Become a patron to
Unlock 29 exclusive posts
Connect via private message
Recent posts by Aleta's Dream