Alexandra VanHorn
is creating Stories, Videos & a Writing Community!
Select a membership level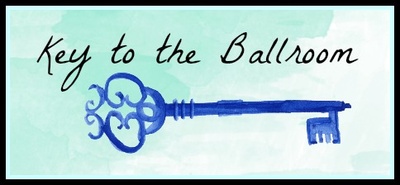 Key to the Ballroom
Let us dance and drink in the night!
✧ EXCLUSIVE Patreon only updates via a weekly Newsletter!
✧ An INVITATION from the Bat Princess herself to monthly #WritersPatch Livestream! 
Key to the Inner Sanctum
A sacred place , all our own....
✧ Monthly looks at my writing OR a writing resource to help you with your work!
✧ You'll be in CREDITS during #WritersPatch on twitter, on my website, & in my videos.
✧ Decide my future vlog & blog topics! Make your suggestions & get top priority & a shout out!
(All Rewards above)
Key to the Tower
Witness her majesty's cloud of bats take flight....
✧ A Monthly Exclusive Video (Answering your Q's, behind the scenes, updates, special writing advice, etc...)
(All Rewards above) 
About Alexandra VanHorn
Welcome to this Splendid Affair!

So...who are you?
Pull up a chair, grab a cup of tea, and let me tell you about myself. My name is Alex and I am a writer, vlogger, full-time nerd, and self-proclaimed Bat Princess. I wake up early each morning to drink hot coffee and dream up spooky stories. I adore helping other writers and wish I could someday bake cookies for each and everyone of you! If you want to creep on more of the silly things I do, say, and write then check out my
Twitter
,
Website
,
Youtube Channel
,
Instagram
, and
Facebook
What do you do?
Writing: I have been writing for so long that I'm pretty sure the full alphabet is mixed in my DNA. My writing features many strange topics that go bump in the night. I am currently writing the second draft of my novel "To Market, To Market". Although I haven't decided if I'm going to traditionally or self publish, I'm hoping to unleash it to readers as soon as possible! Along with that, I write many short stories!  
Videos: When I'm not being spooky, I also make Youtube videos about writing, nerdy stuff, and the silly things going on in my life. Youtube allows me to connect with other writers and give them the encouragement they need to write! It's also an outlet for me to let me inner goofball out! I recently started a new series called #HauntPatch where I tell original ghost stories! The Bat Princess is spreading her wings! 
#WritersPatch: My passion project is a weekly chat on Twitter I host called #WritersPatch. Fellow writers come together and give each other the push they need to make their writing dreams a reality. Join me @PatchworkNerd every Sunday at 10:00 a.m. CDT! The topic is chosen every week by participants like you! I promise many funny Gifs shall be there too!
What do you want to do?
In short, everything! The online writing community has inspired me so much with pursuing my own dreams and I want to give back! I want to find ways to expand my current projects! More videos! More sharing of my writing! And more fun with #WritersPatch! 
Why Patreon?
As a textbook perfectionist, I'm always wanting my projects to get bigger and better. Continuing this goal, however, is tricky with things like a day job, bills to pay, and a general lack of time. This is where you and Patreon step into the spotlight! If you enjoy what I do and want to help me, please make a pledge! Your contributions will support me making videos more frequently, sharing more of my writing with you, and jump start me being able to expand #WritersPatch!
I have a Ko-fi page, but it feels like a one way street where I'm don't give back to those who give so much support to me. Patreon will allow me to share my work with you in an organized and easy to manage fashion! I'm so excited to finally have a better way to connect with all of you who support me!
As my personal way of thanking you, you will join my Court of Bats and receive keys to the many luxurious rooms I have hidden around my castle! Each room has fun rewards to help us continue our endless waltz through the darkness! Being my patron isn't necessary at all, but it is so appreciated! If you can spare a few dollars a month, please join the fun!
This is your golden opportunity to be involved in everything I create! So what do you say? Will you join my Court of Bats?
Xoxo!!!!
I will create a video sharing some of the rather embarrassing writing I did as a child and teenager!  I promise much laughing will be in store for you!
2 of 4
Recent posts by Alexandra VanHorn
By becoming a patron, you'll instantly unlock access to 75 exclusive posts
By becoming a patron, you'll instantly unlock access to 75 exclusive posts