April Giveaway - Win a signed Print ! 
All patrons backing 2 USD and higher are automatically in !




My name is Alexandra, and am a freelance digital artist heading from France. I have worked as a cd cover artist and book cover artist for about fifteen years now. My work is said to be lush, mysterious and richly detailed, with a flare for fantasy and gothic horror with an old school romantic touch.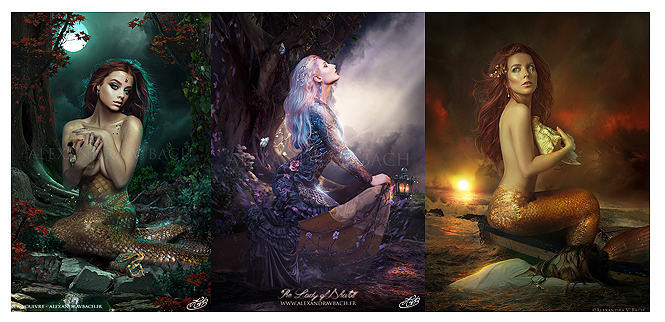 You may already have encountered my artwork on cd covers, book covers, but also into games such as Legend of The Cryptids, and on custom tokens for MTG I created for GND Cards. As a dark fantasy and gothic artist, and collaborated with Anneke van Giersbergen, Stream of Passion, Kamelot, Adagio, Epysode, to name a few, but also with leading publishing houses and authors in France and worldwide (Bragelonne, J'ai Lu, ActuSF and more). I'm, for example, the french illustrator of Marie Lu's novel series The Young Elites.




Over the past 10 years I have been very active on social media, building up a community of more than 14k followers, however today I feel the need to reconnect with the core of my fans, and you are invited to join the party ! When joining, you will have access to exclusive news, content, and of course premium access to my new artwork and projects ! 





October 2018 will see the release of my first tarot deck through italian company Lo Scarabeo : Le Tarot de la Nuit is a 78 card deck I have fully illustrated and that'll be co-written by tarot expert Carole-Anne Eschenazi !

What is Patreon ?

Patreon lets fans support their favorite creators by becoming patrons. Unlike other fundraising services, which raise for a single big event, Patreon is for creators who create a stream of smaller works.

What are your benefits ?

The warm fuzzy feeling that goes along believing in someone enough to become a patron.

Belonging to a community of priviledged fans from across the web by having access to my activity feeds including photos, videos, comments & more !  

Timely updates from my side. Get the goods first!

Rewards and gifts  and this is where the fun begins ! Watch on the pages'side for pledges and exclusive rewards !