Alex DePue
is creating Music, Music Videos, Music Tutorials, Behind-The-Scenes!
Select a membership level
Friend of the Fiddler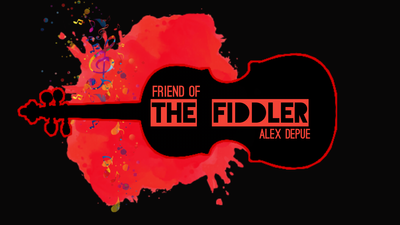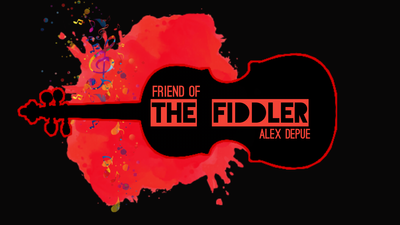 This tier allows you access to special Patreon ONLY videos of performances (At least one per month) and shows the Fiddler you are truly behind what he does!

Even $2 is a huge deal, because for musicians on any streaming service, it would take 500 plays of one of their songs, just to make the $2 that you would be pledging in one fell swoop!

It's more difficult than ever to turn the lifetime of hard work musicians put into what they do, into actual revenue, and for less than a cup of coffee, you can support what Alex provides to this world, and receive a lot of fun content in return!
Intro to the Fiddler!
Includes Benefits: 
*Access to Patreon-exclusive and early music releases and videos
*Access to any tutorial videos Alex posts. (1-3 a month)
*Your Name included in all future Patreon supporter credits on my videos.


Fiddler's level up!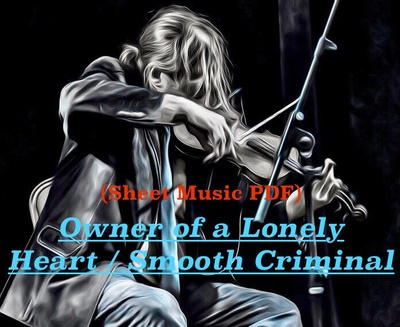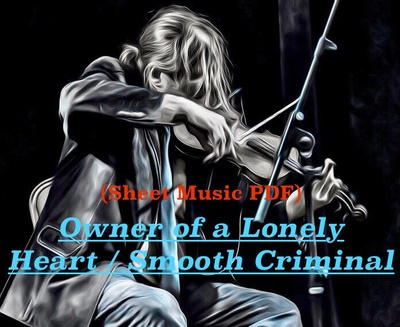 Includes Benefits: 
*Access to Patreon-exclusive and early music releases and videos.
*Access to any tutorial videos Alex posts. (1-3 a month)
*Access to voting on upcoming subjects covered in Alex's videos.
*Your Name included in Supporter Credits in all videos.
*PDF Download of Alex's Owner of a Lonely Heart/Smooth Criminal sheet music! Access to future sheet music downloads as well!

About Alex DePue
Hello to the Lovers of Music...
 
I'm fiddler/violinist Alex DePue (www.alexdepue.com), and I've been making music for over 40 years. Early on, it began with singing and playing music along with my father and brothers, and soon progressed to the point where I've discovered my own self in Rio de Janeiro, right in the middle of the 2016 Olympics as an invitee for launching "Arts Games"! 




All the while, I've also been playing violin/fiddle with and alongside such artists as Steve Vai (above), Chris Cagle, Kevin Costner, Aerosmith, Rascal Flatts, Brooks n Dunn, Alabama, Rhonda Vincent, and many more, all over the United States, Europe, and South America.

Music is in every fiber of my being, and it is the contribution I might make to the world around me for which I am most passionate. If you are new to who I am and what I do, there is a video of a medley I created and played on the violin, a mashup of the band, YES's, "Owner of a Lonely Heart", and Michael Jackson's, "Smooth Criminal", which was video-taped at an open mic in 2006. With its many rips and reposts since that time, it has now garnered over 4,000,000 views on YouTube, and it was this video which helped to usher in an international awareness for the never-before-seen approach I am taking with the violin. You can see it here:




I continually aim to create my own style, techniques, and break barriers with the instrument.

With Patreon, I can now share videos of my musical expertise, tips and tricks I've learned along the way, and exclusive musical content with those who want to grow their OWN musical chops, as well as those who appreciate what I do, musically. I hold deep gratitude for the loyal friends and supporters throughout all of my musical regenerations so far this lifetime! I couldn't do any of this without YOU, and want you to understand how deeply YOU are treasured. 

If you know me well, then you also know already that my mission in life is only to leave this world just a little bit better... just a little bit more beautiful than I found it. I intend to use MUSIC as the medium by which we accomplish this goal, and together with your support, I believe this music will last for generations to come. With YOU on our team? We can be sure that this music certainly WILL live on for eternity, and that it WILL affect lives, and in turn, I can feel like I have done my part. Thank you for that. Now we ask YOU to do YOURS! 

Do your part! Select one of our convenient tiers for sponsorship as you take on a new and very important role this lifetime, one of the most noble roles anyone can play, as a real-life "Patron of the Arts".  Read carefully through our proposals for you to consider, and then please select the one which fits YOU best. Which level best represents YOUR level of care and enthusiasm for the music I've dedicated my life in making sure you hear?   

We put a great deal of thought into what you will gain from this arrangement, and confident that you will be very happy with our rewards. Everything can be yours, from exclusive backstage access to my shows, AND access to new music and videos... private concerts in your own homes, even... show tickets and passes, etc. all available NOW to the true Patrons of what I do!

As you know, today's music industry is not what it once was. We have to fight harder than ever to be able even continue what we have dedicated our entire lives to "master". I began working professionally at age 7 under the assumption that, one day, I would be able to produce and record great albums. YES! And then, through hard work and dedication, my dream was to also earn a great LIVING one day, through the SALE of those albums! Unfortunately, and as we face our grim fate with the turn of this century's new idioms for enjoying music, i.e., "streaming", the mp3, and the whole of what is now, more and more, ONLY found in digital form.  ...and as you know already, the hard realization is that, indeed, no one will actually pay... like pay ANYTHING... for music anymore.

This dream of selling recordings some day, literally vanished in front of my very eyes, and at exactly the time I needed for it to come true the most. And it's too bad, because we have little gems like THIS one that I've worked a lifetime to be able in performing for you! lol ...this time, with Flamenco guitarist, Miguel De Hoyos: 



With Patreon, we, as Artists, can finally create specifically for those who DO believe in us, AND even earn a living at the same time! This is so crucial for the music to continue! I believe in YOU just as much as YOU have believed in me throughout the years, and now invite you to dig on in there with us. HELP us to continue on with focus on that which I deem the BEST music... and the BEST performances... my aim has always been for the QUALITY of anything I'm called to do, to always be the very BEST music that music can be.

Thank you for being on this very short list of people who value the music and knowledge I offer, enough to become today's equivalent of what is now a TRUE "Patron of the Arts"! Many thanks also to the fine minds at Patreon, who thought out and designed the very best platform in continuing this tradition in today's digital age. Patrons of the Arts are found at Patreon, period. 

When you join me on this mission, I'll be sending some fun stuff your way quickly, including an EXCLUSIVE VIDEO RELEASE! My latest performance of the Mendelssohn Violin Concerto no. 1 in Dm, with the Umpqua Chamber Orchestra, is coming very soon to all Patreon subscribers!  www.alexdepue.com


If you help Alex hit his first subscriber goal, he'll post a video we just tracked down in the archives of his violin history!
"Alex DePue's FULL PERFORMANCE with The Hamilton-Fairfield Symphony in 2004!". This performance will be exclusive to Patreon subscribers, and hopefully a fun journey for those who are interested in seeing a touching, funny, beautiful performance by a young Alex just beginning to blossom into the violin tour de force he is today!
1 of 1
Become a patron to
Unlock 12 exclusive posts
Connect via private message
Recent posts by Alex DePue
How it works
Get started in 2 minutes